Behind the Mask: The Untold Story of Anonymity in Streetwear
Read why Maison Margiela, Sk8thing and the like fall for the face piece.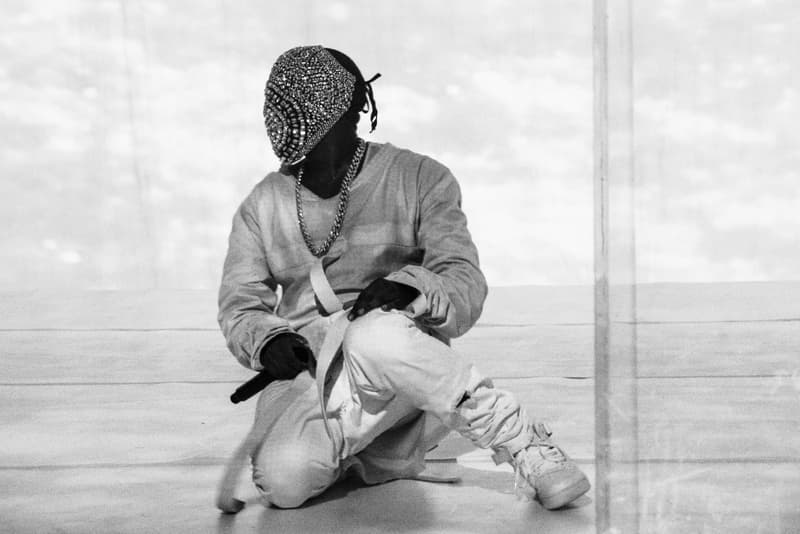 In modern society, masks have become an exceedingly rare sight despite the important role they have played throughout antiquity. Adopted mostly for disguise, protection, entertainment and religious rituals, the mask has been synonymous to theatrical works since the Greek era. However, its use within the realms of recent contemporary fashion and music has redefined its role within culture, resulting in many unconventional creative presentations — rapper MF Doom's avant-garde metallic mask was his declaration to perform for the ears rather than the eyes, and electric music duo Daft Punk have become synonymous with their robotic helmets. Famous fashion houses like Thom Browne and Walter Van Beirendonck have also delivered atypical runway experiences in the past by matching masks with fantastical outfits. Here, we take a look at the continued use of masks within the realm of streetwear to show that masks are so much more than just a passing trend.
Martin Margiela's White Satin Masks
1 of 2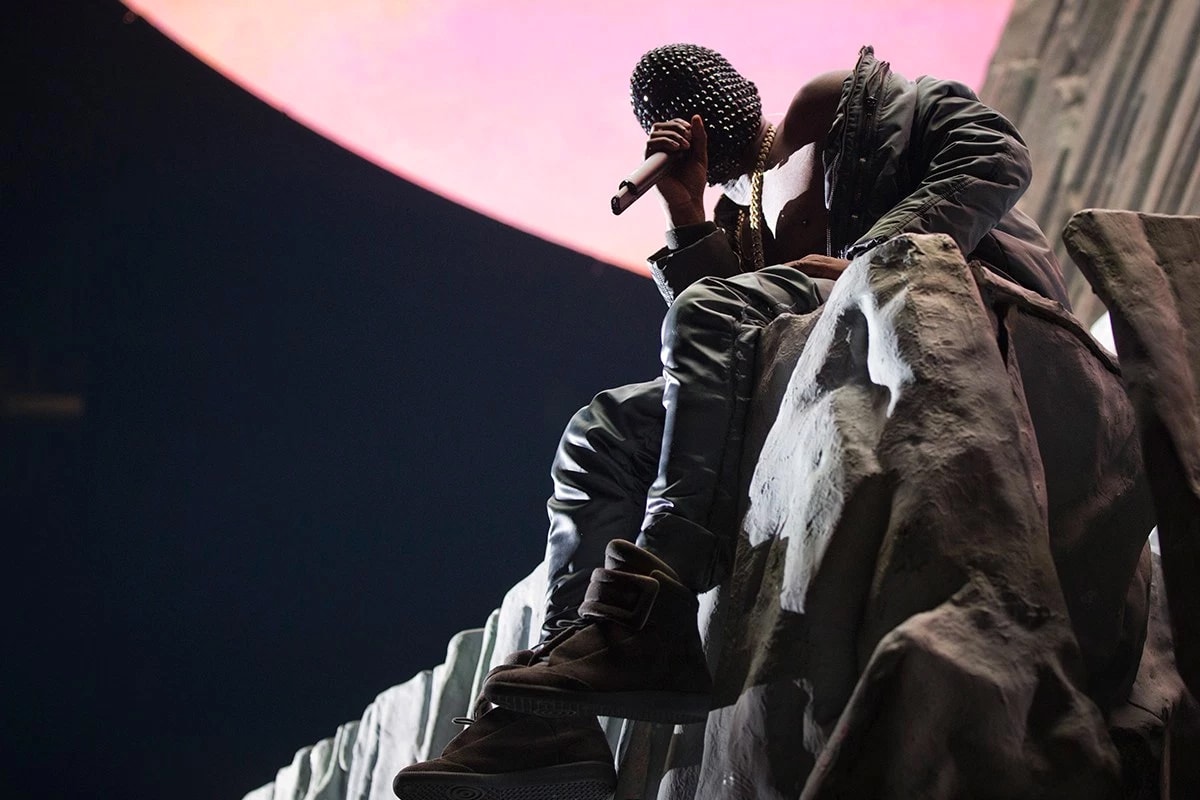 2 of 2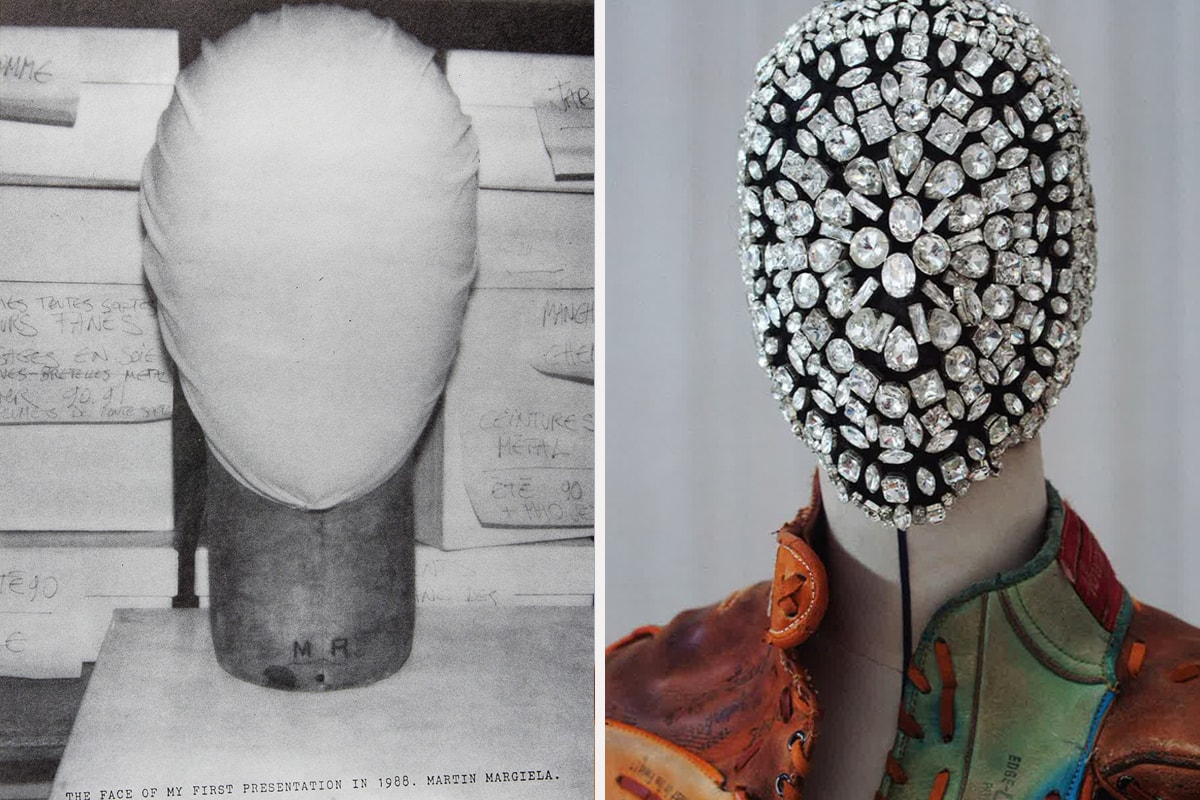 Having never made a public appearance, accepted an interview, nor shown his face in public, Martin Margiela is a stranger to most due to his notorious refusal of the spotlight. In an effort to keep his label free of personal association, his models are often made to wear opulent facial coverings when walking the runway. However, as documented in The Artist Is Absent documentary of Maison Margiela, the designer's signature white satin masks were used only because the brand was suffering financially when it started out. Despite this, the custom has become a hallmark of his brand, staying relevant to the modern day and coming to embody Margiela's perspective on fashion.
His obsession with anonymity has inspired the likes of Alexander McQueen, Raf Simons and even Kanye West. Now having taken a life on his own, the Chicago rapper might not have entered his lucrative partnership with adidas if it wasn't for Margiela's face pieces, which made their stage appearance in Kanye's 2013 Yeezus tour. Kanye reasoned that it was a protest to the world's stereotypes on looks and races, after running into conflicts with business partners Louis Vuitton, Gucci and Nike.
Sk8thing's Secretive Past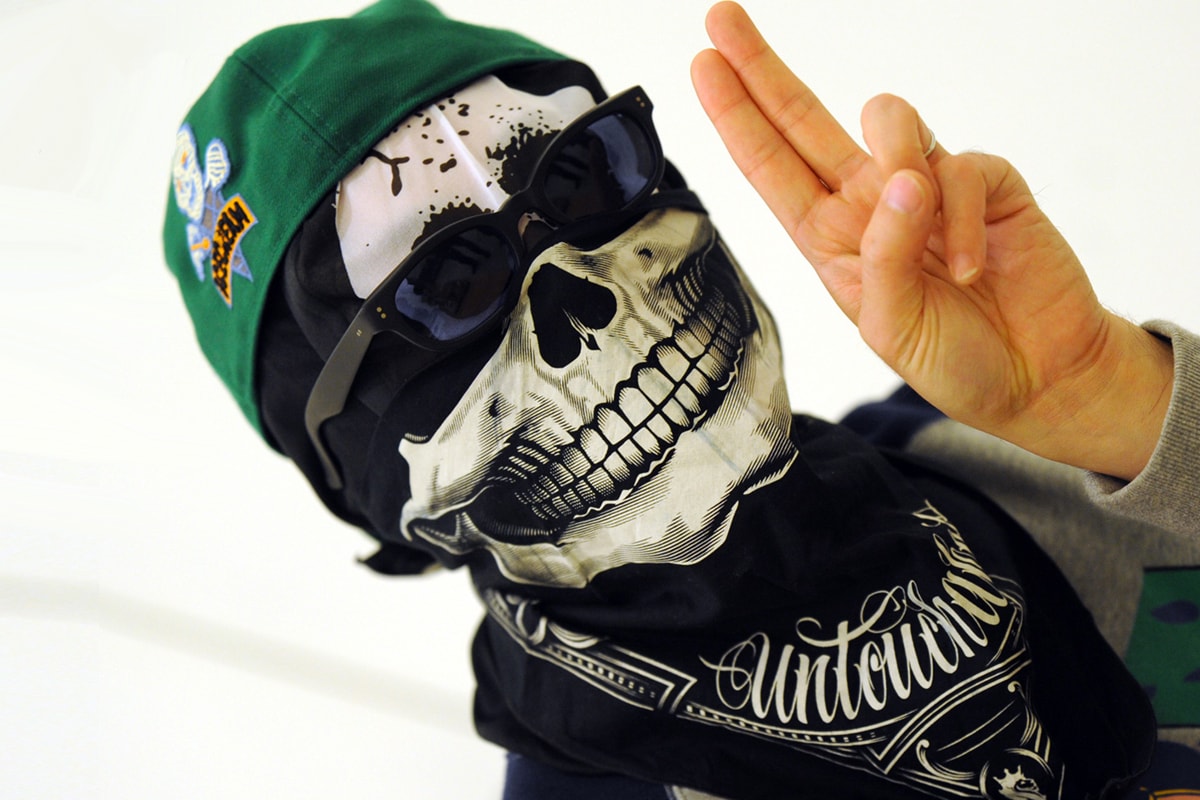 Margiela is not alone when it comes to staying low-key. Sk8thing, creator of A Bathing Ape's iconic logo, is just as enigmatic. In a rare interview with Nick Knight's SHOWstudio, the elusive graphic artist traced his secretive nature back to his fascination with The Phantom of the Opera, which was further nurtured after participating in waves of protests against creativity suppression in the UK.
The multi-hyphenate designer has gone from strength to strength since holding seminal roles in BAPE, Billionaire Boys Club, WTAPS and the like. Having worked hand-in-hand with fashion veterans NIGO and Futura, he has created a loyal fan following for himself without ever showing is face. The calamitous 2011 Japan tsunami had a profound effect on Sk8thing, as he told intelligence Magazine, when power-saving measures gave Tokyo a dark and gloomy atmosphere in the disaster's aftermath. It was in this time that he founded Cav Empt, also known as C.E, with Toby Feltwell and production guru Hishiyama, bringing a new light to this dark period of Japanese streetwear.
Brian Jungen's Mix of Tribal & Footwear Culture
1 of 2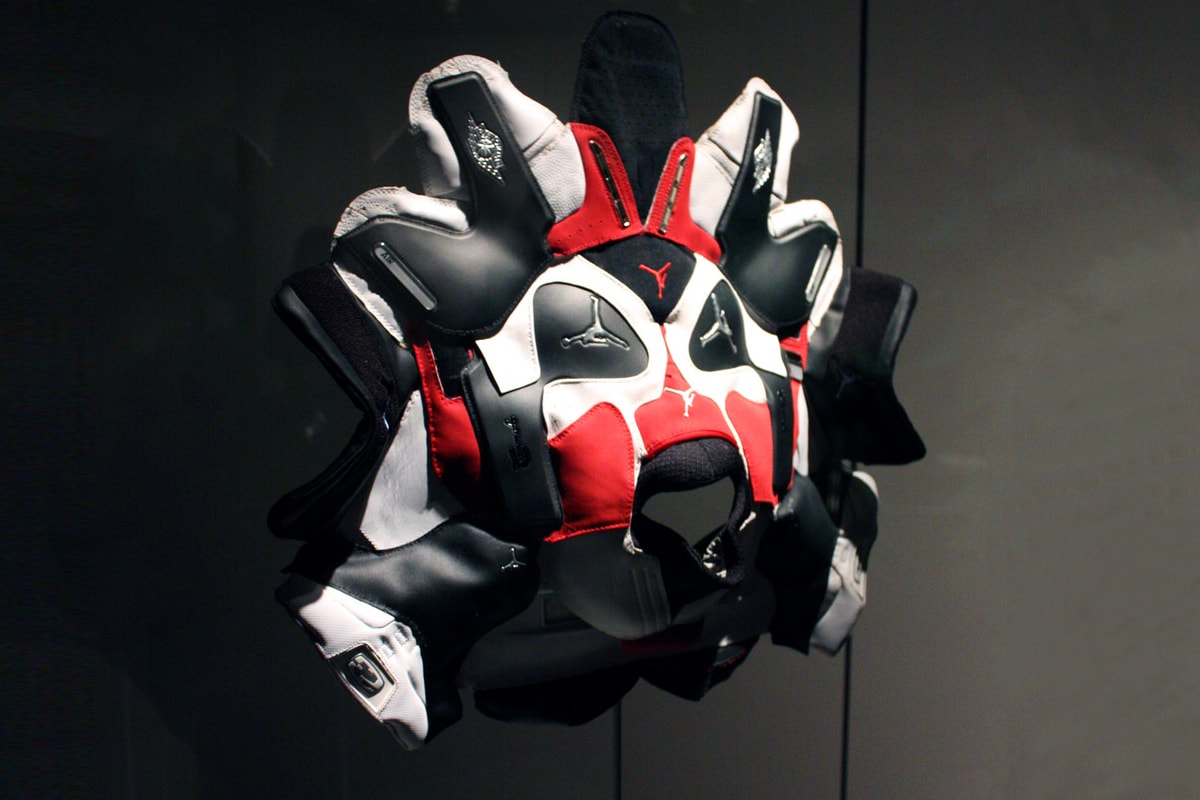 2 of 2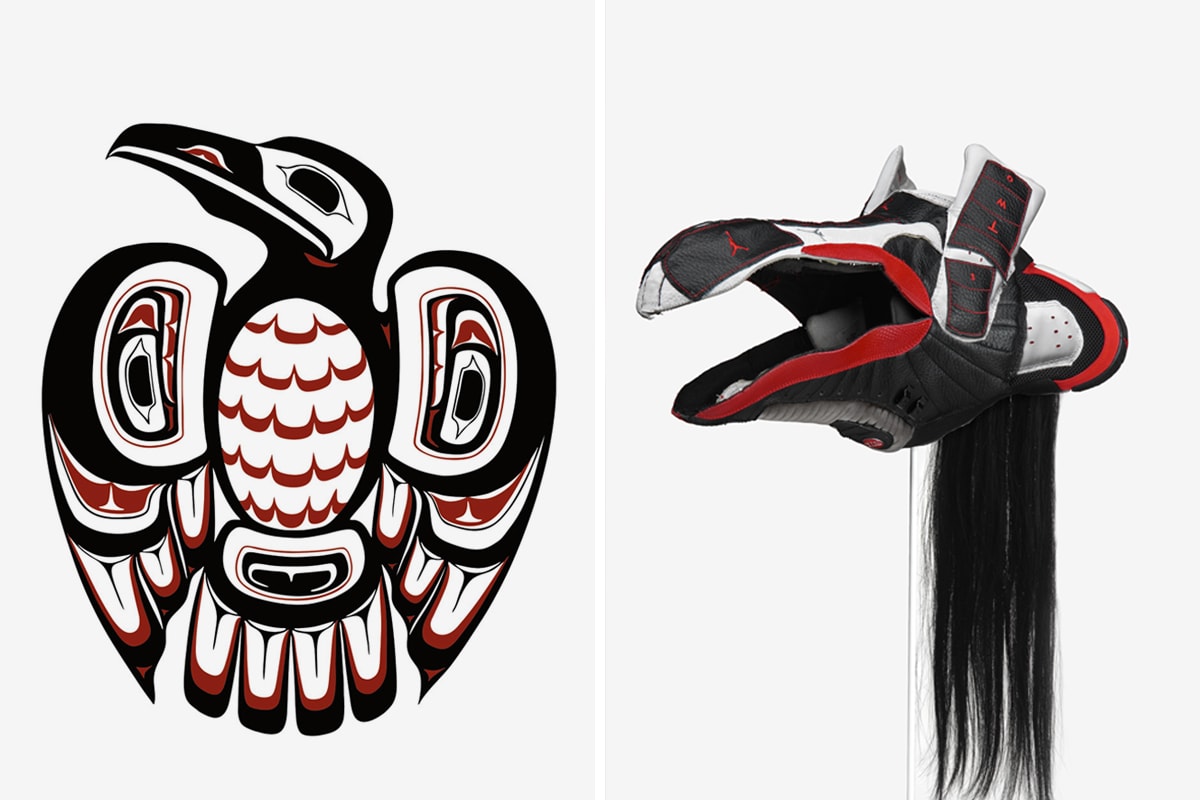 The mask is also a platform to express worldviews for creatives like Brian Jungen. Born into the Dane-zaa tribe of Canada's First Nations, the artist was discontented with how consumerism has distorted many of the First Nations' historical legacies, such as paintings and masks, into commercialized products. Upset with the wholesale appropriation of his culture, Jungen hit upon the first of his inspirations when, walking by a Nike store, he came across a pair of Air Jordan 1 "Chicago" sneakers that shared a similar palette with the Haida Nation's colors of red, white and black.
This encounter led him to create Prototypes of a New Understanding: Nike Masks, a project which draws from Marcel Duchamp's "found object" concept to rework sneakers into something resembling Aboriginal ceremonial masks. The purpose, Jungen explains, is to unearth the dark side of globalization and draw the public's attention to its cultural corruption and assimilation. "These tribal masks were used in traditional festivals, but as Aboriginal culture fades, they have now merely become a consumer product for tourists. The basketball court has become the communal festival of modern society. The way the audience cheers for NBA games redefines modern festivals."
Shin Murayama's READYMADE Art Experiment
1 of 2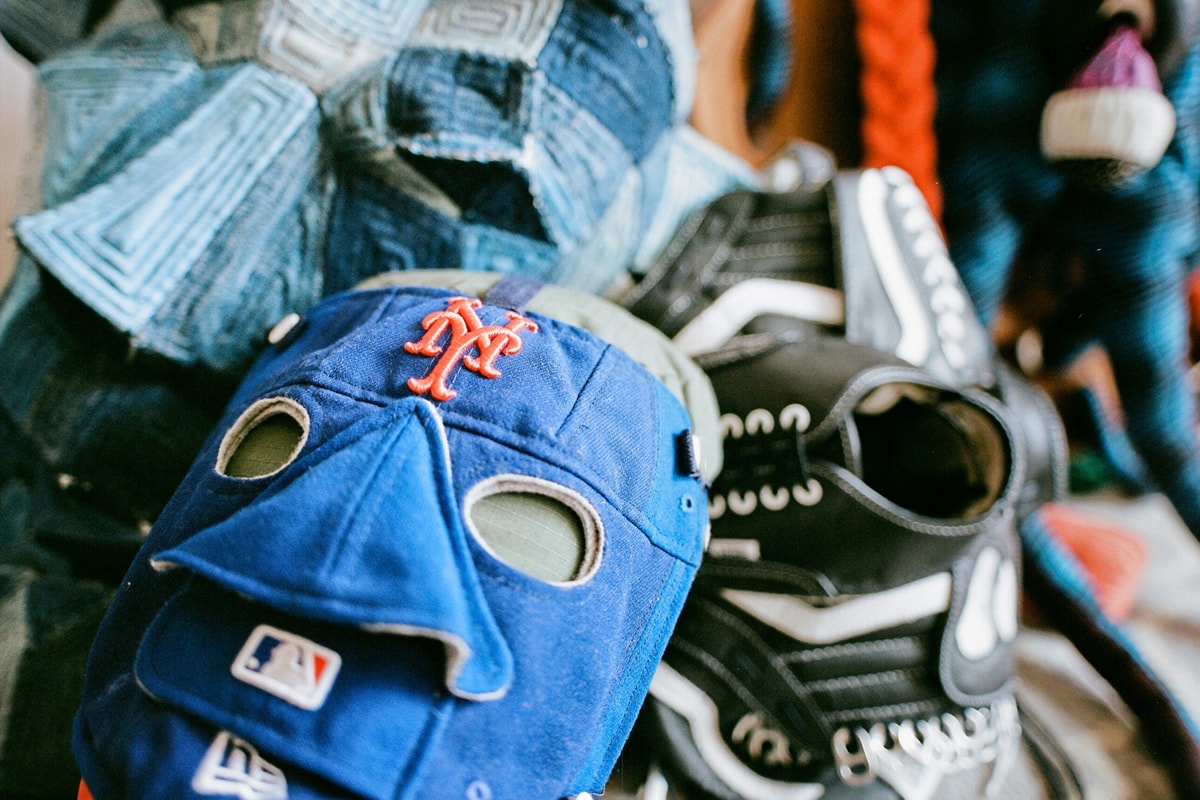 2 of 2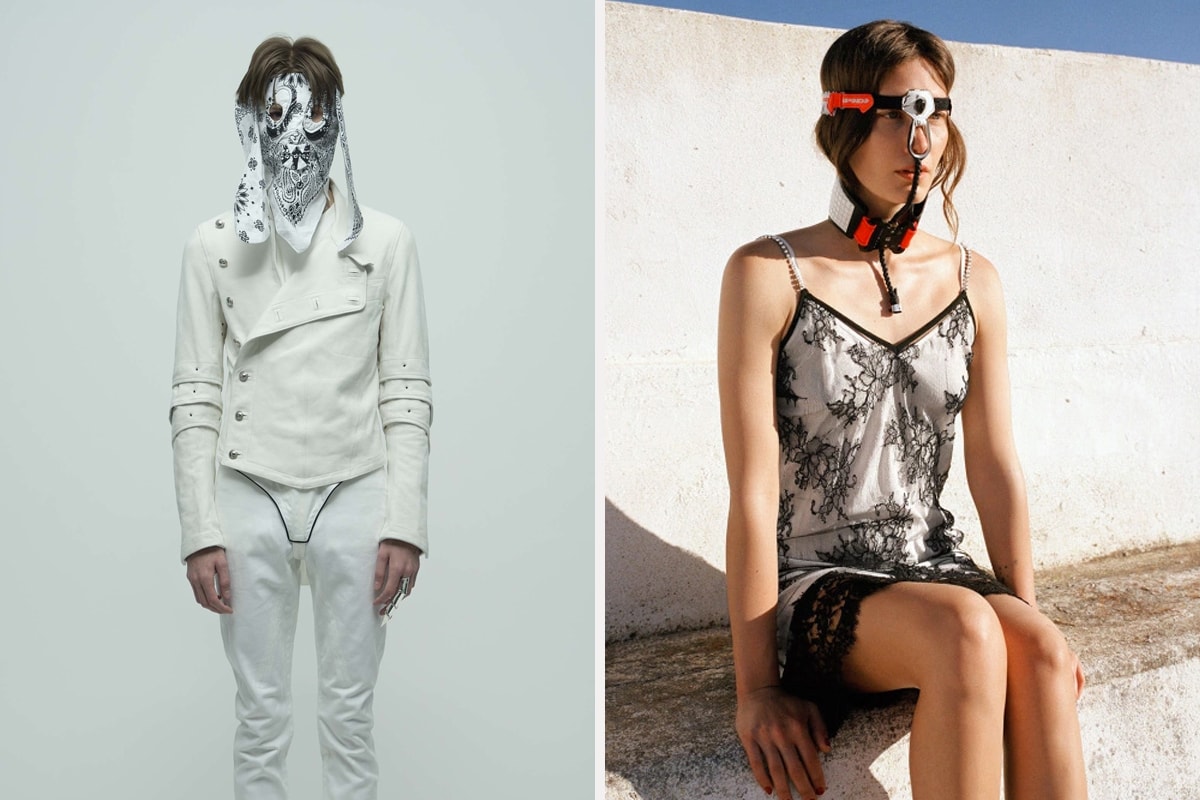 Shin Murayama's name might not immediately ring a bell, but Takahiro Miyashita's masks of late might. They're actually the creations of Murayama, a Bunka Fashion College graduate who has in the past created brands like Musk and WORE DANCE. However, after working in the Japanese fashion industry for 10 years, he closed down his business and moved to the U.S., thus marking the beginning of his journey to mask art.
Once there, Murayama began to experiment with transforming second-hand garments, eventually creating the Extreme Cold Weather Mask out of used MLB caps and college sweatshirts that helped him garner recognition. He later gained the favor of Daiki Suzuki of Engineered Garments and Takahiro Miyashita, and eventually went on to build his own label TWONESS in New York, granting worn garments their "take-two" appearance in fashion shows.
NY womenswear label Alyx was Shin's first destination after leavingthe Japanese fashion circle. Matthew Williams, the former creative director of Kanye West's creative agency DONDA, dropped a video for Alyx's 2016 Fall/Winter collection which featured Murayama's masks, thus projecting him to viral status on the Internet. Along with Sk8thing, TWONESS has established Murayama's talents at the forefront of the current global fashion industry in representing alternative Japanese fashion.
Affiliations of Masks in Street Culture
1 of 3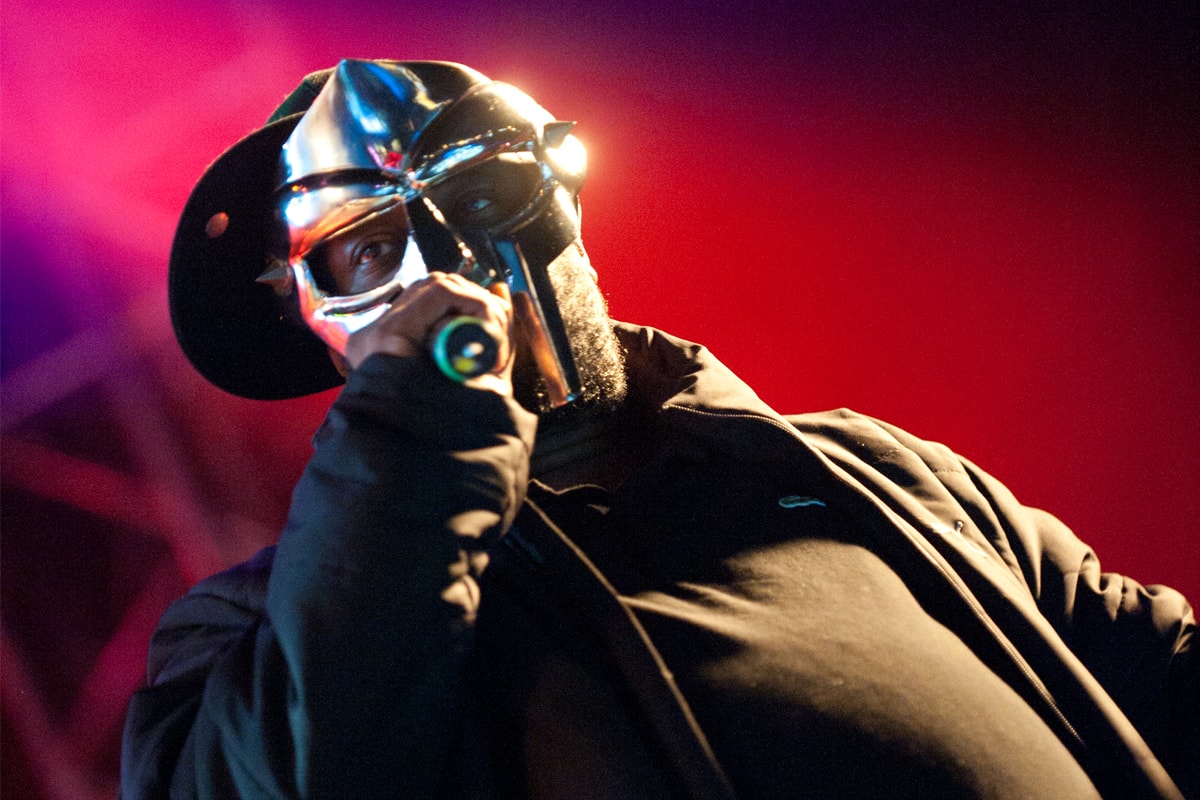 2 of 3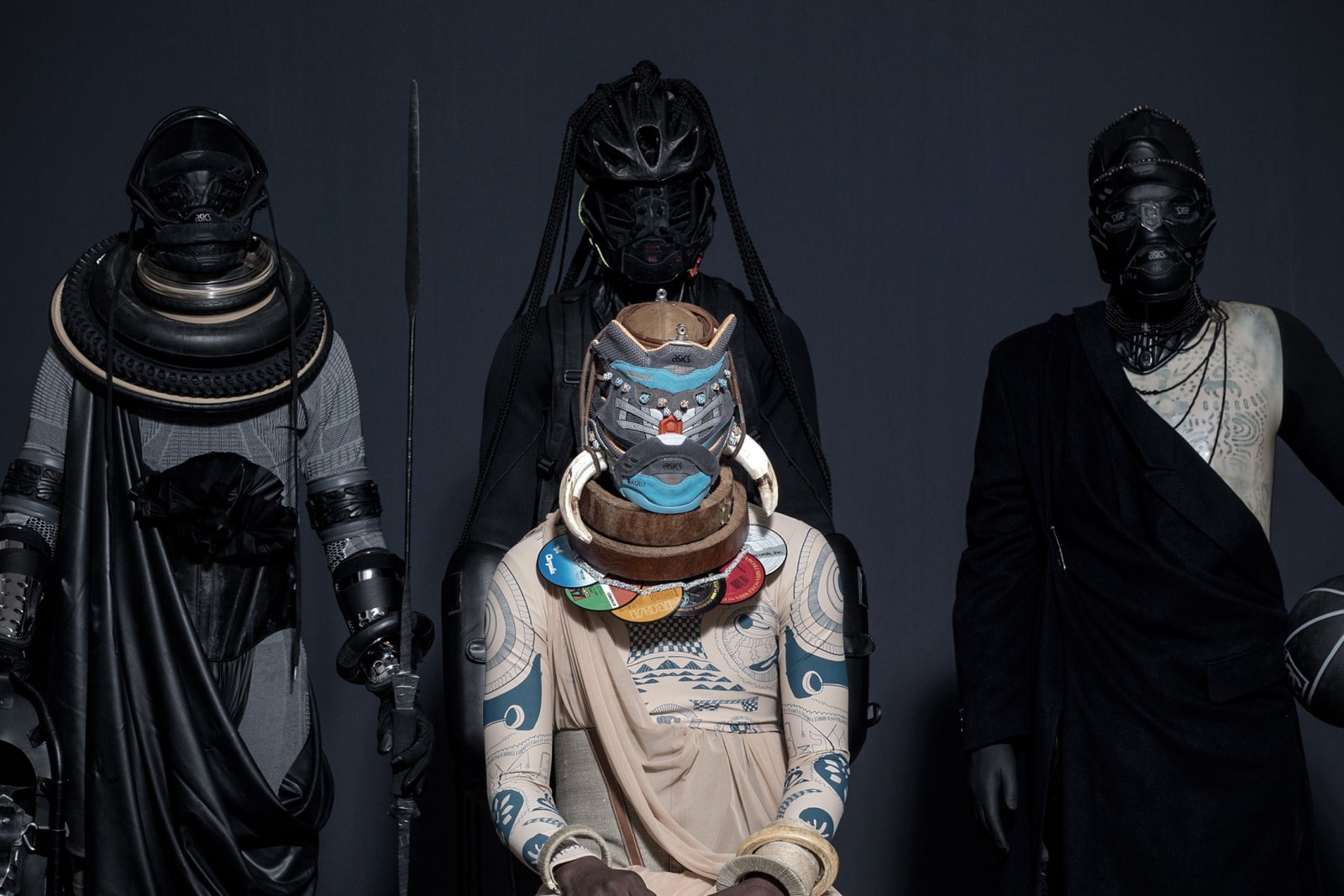 3 of 3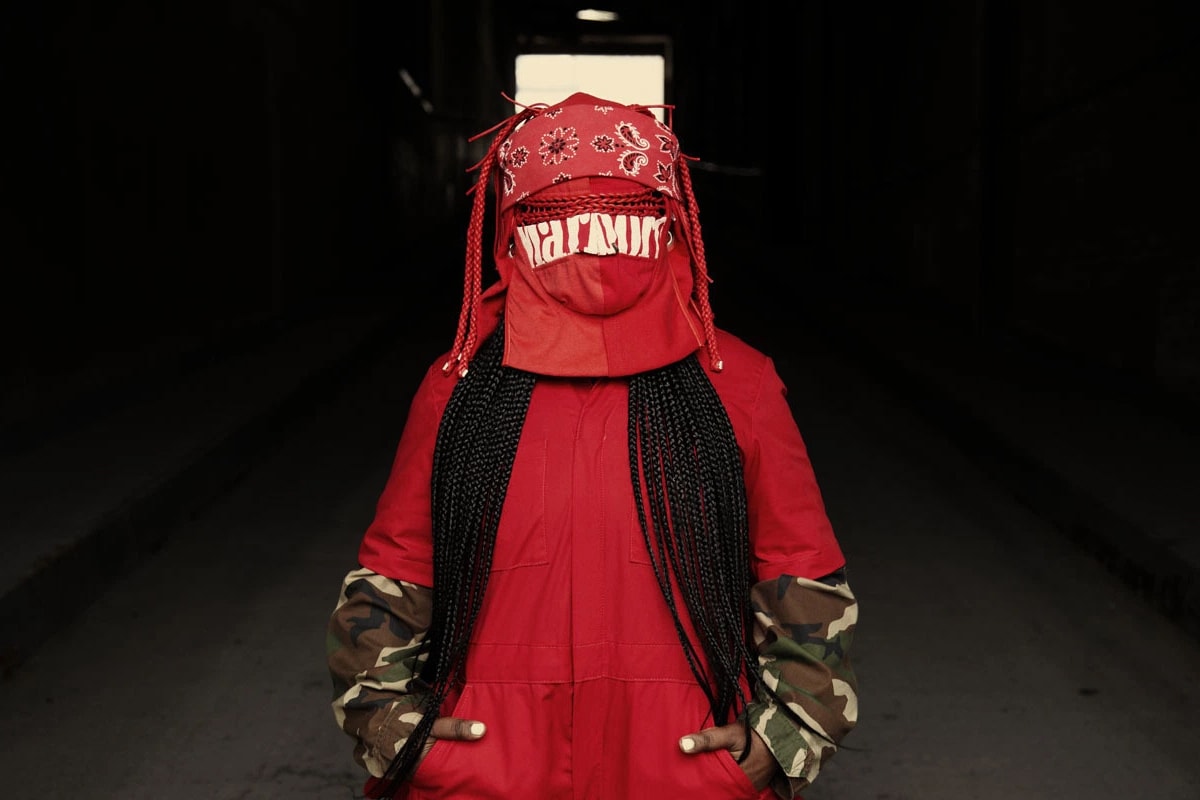 After looking into the stories behind Martin Margiela, Kanye West and Sk8thing, as well as Brian Jungen and Shin Murayama's insight of the connection between mask and culture, what else can we expect to come along? Visual artist Simone Valsecchi, a frequent partner of Slam Jam Socialism known for his mask creations, has devised a series of tribal masks using deconstructed ASICS sneakers. The art expert has spent years working for Jean Paul Gaultier — his deep-rooted interest in European and American vintage clothing offers a new perspective to his works while subtly embedding connections with religious connotations.
Recently we've also been seeing an evolution of MF Doom — Brooklyn emcee Leikeli47 is a rising star in balaclavas by Shin and Alyx. Her musical efforts have gotten her a nod from Jay-Z, pushed her music to #1 on Tidal playlist, and made her a part of Skrillex's headlining set. The rising female rapper has integrated her powerful hip-hop beats with the mystique of masks to revitalize the role of the facial accessory in the streetwear realm.
Masks hold an undeniable symbolic power with their ability to obscure and protect. The figures we've mentioned above have done well to harness this power to create art not for personal fame and glory, but for the pursuit of art itself. For this, we should hold these masked men and women with equal, if not higher regard, compared to their more recognizable peers in street culture.