This Wall-Less Hotel Shows Ultimate Panoramic Views of the Swiss Alps
Buildings are overrated.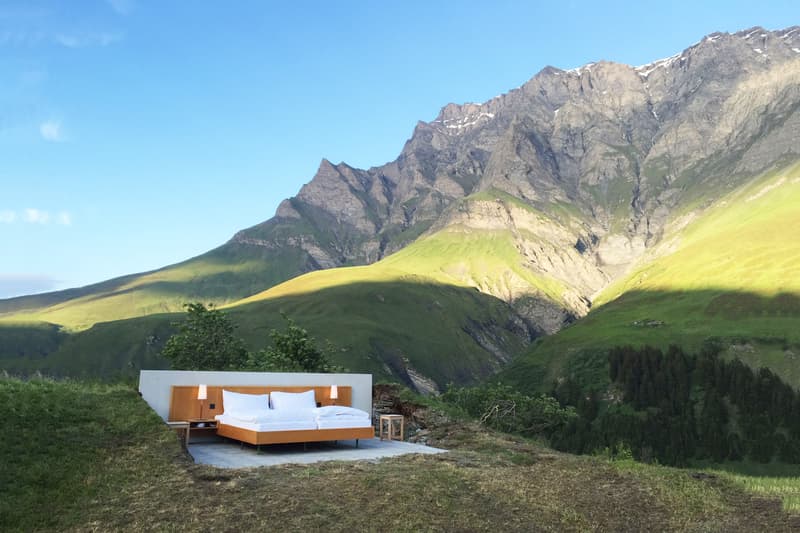 1 of 4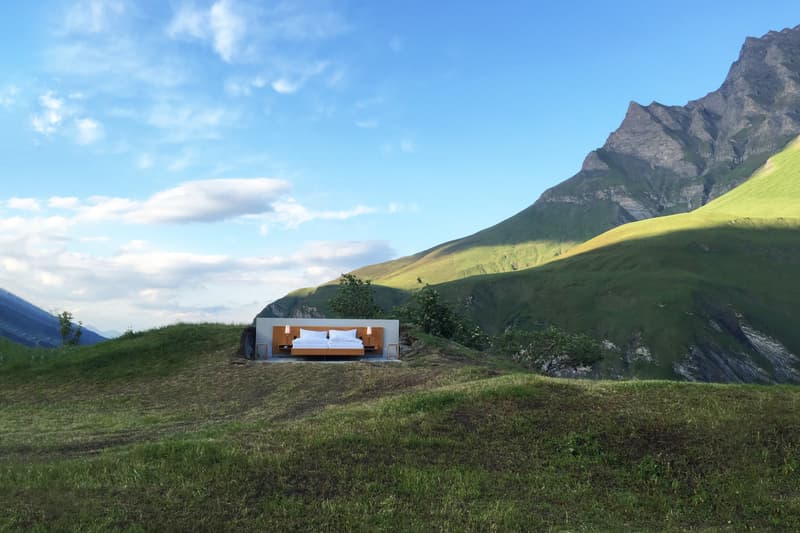 2 of 4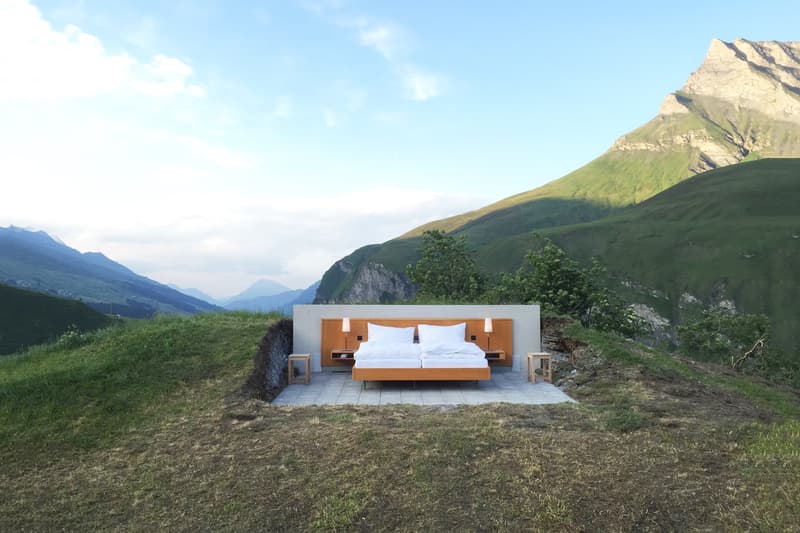 3 of 4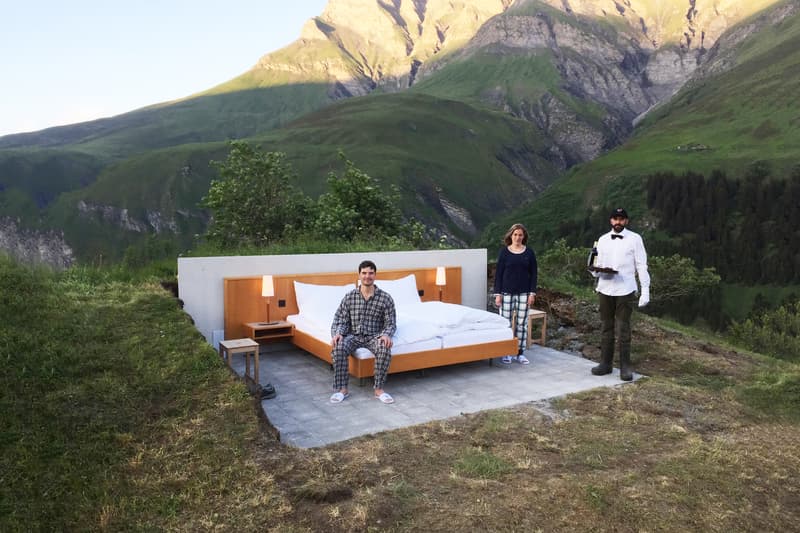 4 of 4
Luxury boutique hotel Null Stern was named after the Swiss phrase for "Zero Stars," branded as the "world's first zero-star hotel." Located inside a former nuclear bunker nestled in the mountains of Graubünden 6,460 feet above sea level, the hotel first opened its doors in 2008 to provide unique mountain-living stays for guests visiting the Swiss Alps.
We take a look at the hotel's "Swiss Alps" concept room, which offers a one-of-a-kind sleep under the stars experience; with no roof or walls, the "room" is comprised simply of a large bed, two nightstands and lamps. A personal butler is at guests' disposal for room service and deliveries while a restroom lies 10 minutes away.
Would you stay here? Null Stern's Swiss Alps room is now available to the public from spring through autumn, and can be yours for 250 Swiss francs CHF (approximately $255 USD) a night.