M.I.A. Officially Announces Her New Album, 'AIM'
The long-awaited followup to 'Matangi' drops this September.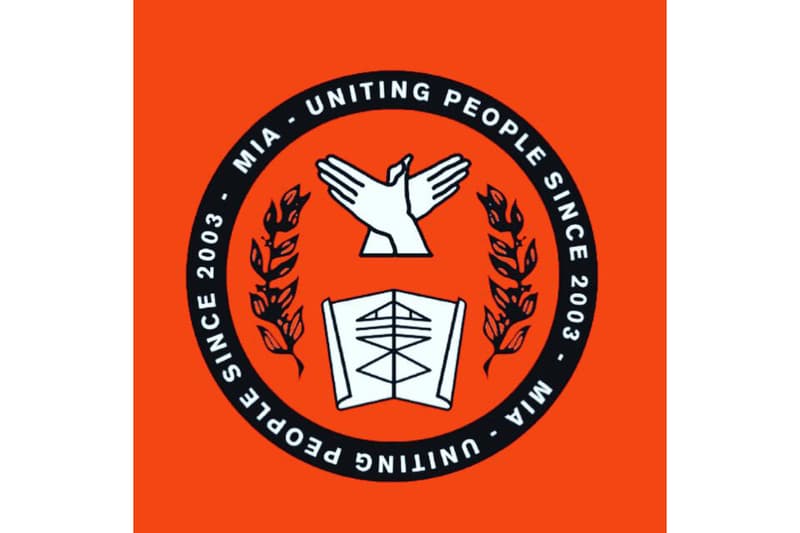 M.I.A. may not have released an LP since 2013's acclaimed Matangi, but she hasn't exactly been quiet in the three years since: last year alone the London-born Sri Lankan dropped the likes of "CanSeeCanDo," "The New International Sound Pt. II," Matahdatah Scroll 01 Broader Than a Border, and "Borders" before kicking off 2016 with "Temples," "Boom ADD," "OLA" and "Foreign Friend," "Rewear It" for H&M, and "POC THAT STILL A RYDA." Now the creative polymath is adding to that prolific output, officially announcing Matangi's followup, AIM. Though a tracklist has yet to be revealed, the LP will feature the likes of the Blaqstarr- and Skrillex-assisted "Go Off," the lyrics of which were unveiled yesterday on Genius. The track itself will see a premiere tonight as Annie Mac's "Hottest Record in the World" on BBC Radio 1.
The announcement also coincides with a letter penned by writer Sinthujan Varatharajah about the treatment of refugees across the globe. It reads:
Survivors of war, conflict and genocide live on as IDPs and refugees, dispersed across their homelands and the globe. They embody the violence that has displaced them into the unknown, into uncertainty and into camps and council estates. Survivors crossed countless continents, countries and borders, leaving behind their homes, lives and dead: only to be rendered invisible, silent and forgotten in exile; only to be told that their bodies might have travelled but their stories have not. Their narratives are construed as exchangeable, mutable and nuisance while their bodies are considered collateral damage. Survivors are treated as a surplus people whose very presence destabilises the status quo, whose voices unsettle the known.

As border-crossers, modern day nomads, governments worldwide have tried to clamp down on their movements by criminalising them and locking them up into camps and into poverty. The demobilisation of survivors led to the creation of new states for the stateless, separate and legally distinct from the territory they sought asylum in. They are placed on the periphery of power, between ambiguity, invisibility and nostalgia. Places where survival is the prime strategy of coping, where trauma continues to set the pathway for tomorrow, where breathing is a luxury you look for elsewhere. BORDERLANDS. Borderlands are places doomed as hopeless, lifeless and futureless, where joy can never be traced, where dreams cannot be woven, where the everyday is thought to be absent. They are imagined to be places of nightmares heldcaptive by the traumata of the displaced, kept under a never ending state of emergency. It is a country larger than England, yet isolated from its surrounding. Born in the present tense only to be trapped in the past tense. Borderlands house people from all walks of life who are cramped into undignified shelters surrounded by barbed wires. In the absence of privacy and basic rights, its inhabitants are forced to constantlyrenegotiate boundaries and create new laws. It's a place where new global orders are created, where new encounters occur, where new cultures are formed, where new people are born: REFUGEES.
Stay tuned for "Go Off" and look for AIM to drop September 9.