The Lamborghini Huracan Snowmobile Is Designed for Luxury Winter Travels
Travel the Alps in style.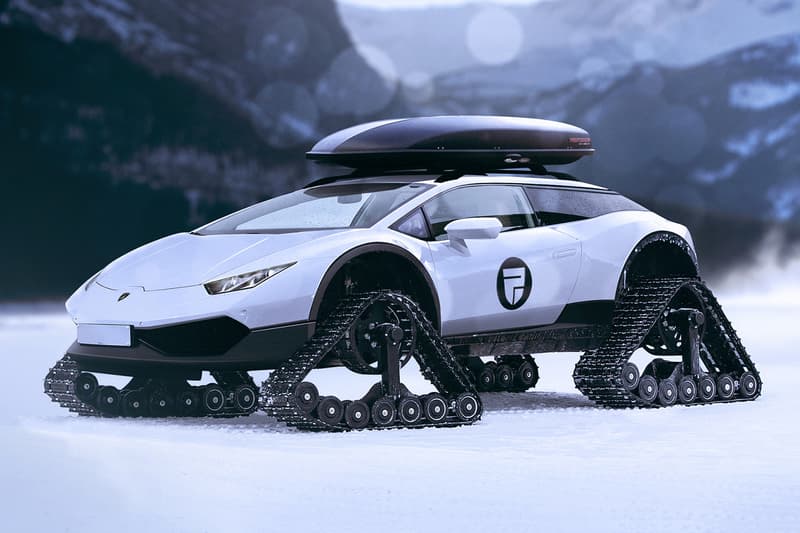 Though this concept will likely never see the light of day, Rain Prisk Designs has creatively reimagined the Lamborghini Huracan as a snowmobile to serve the transportation needs of well-heeled alpinists. Here, the rear of the tremendous snow-themed automobile has been redesigned to accommodate the addition of four snow-gripping tracks that allow the car to glide gracefully across powdery terrain. The 5.2-liter engine pumps out an impressive 600 horsepower which places this automotive chimera well ahead of anything else you'll find on the slopes.
Would you like to see Lamborghini turn the Lamborghini Huracan Snowmobile design into reality?