KAWS Explains Why He Turned the Companion into a Plush 'BFF' Toy
Adding texture and a bit of color to the trademark soft skull with crossbones and crossed-out eyes.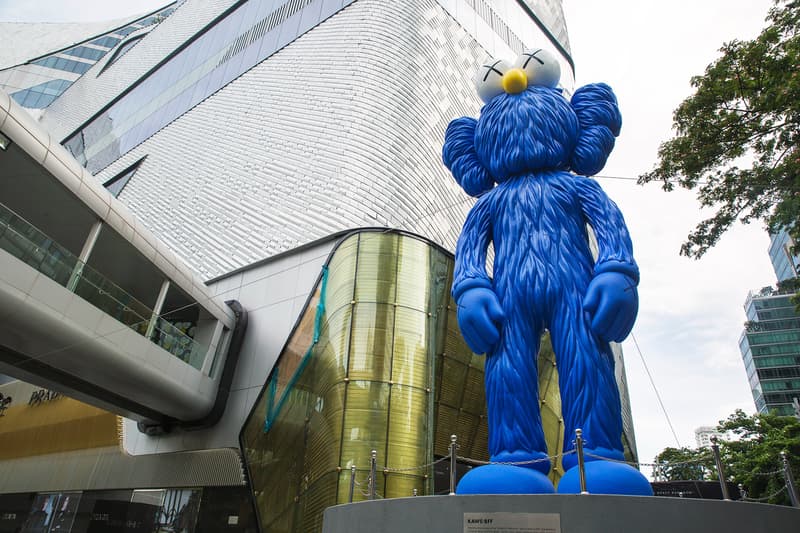 1 of 15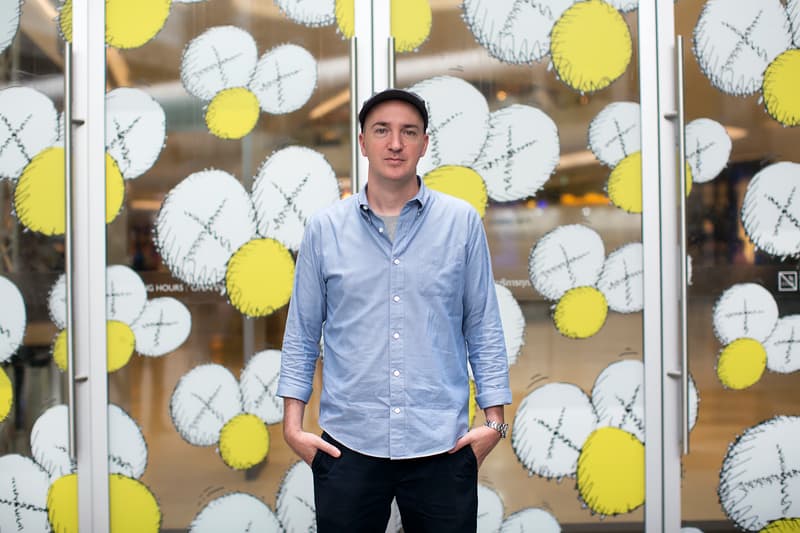 2 of 15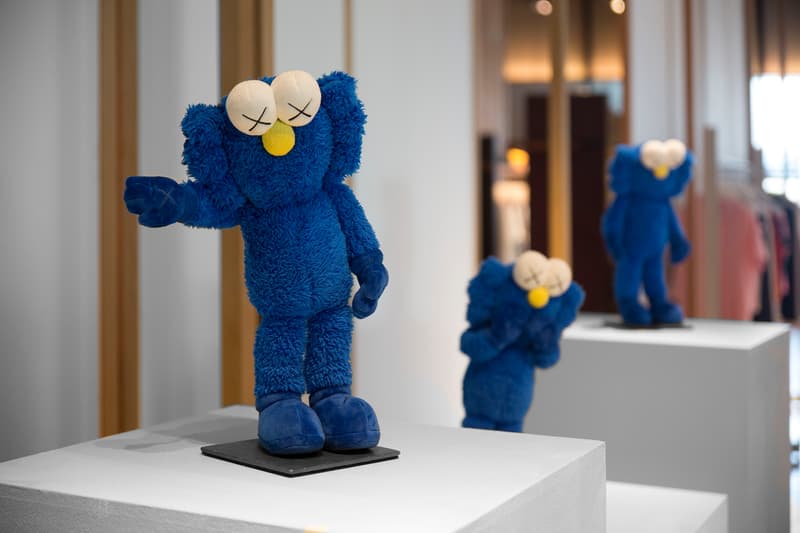 3 of 15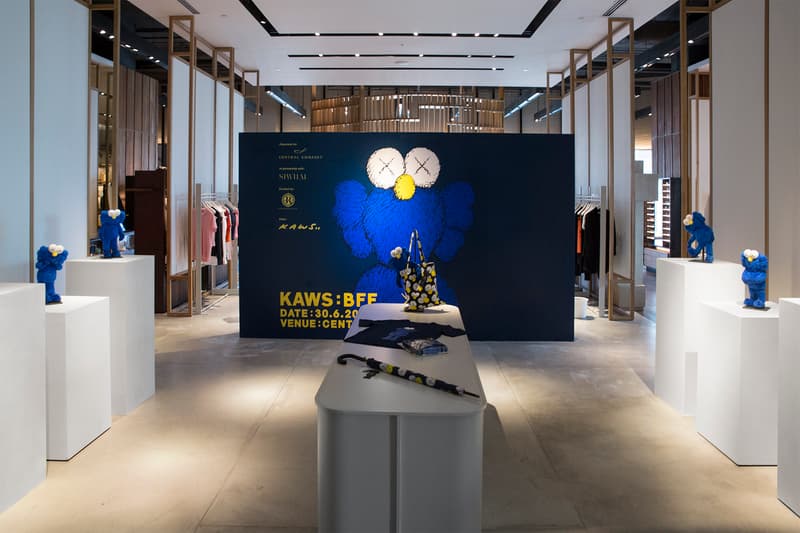 4 of 15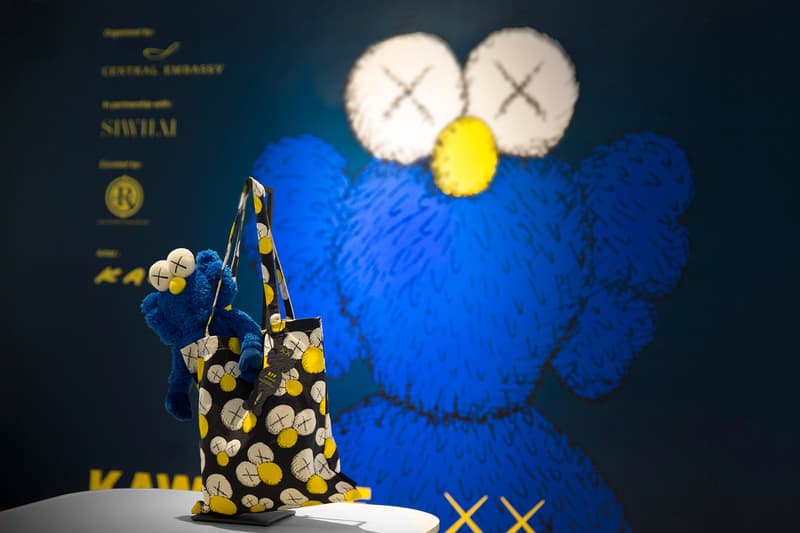 5 of 15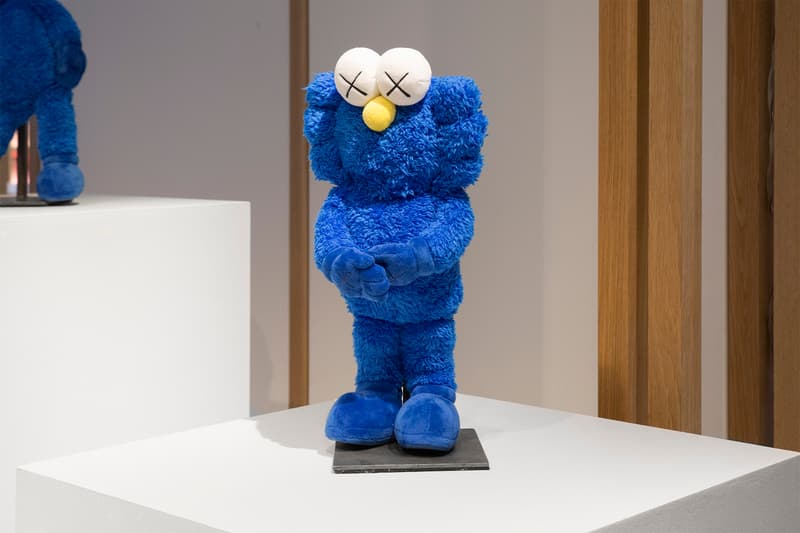 6 of 15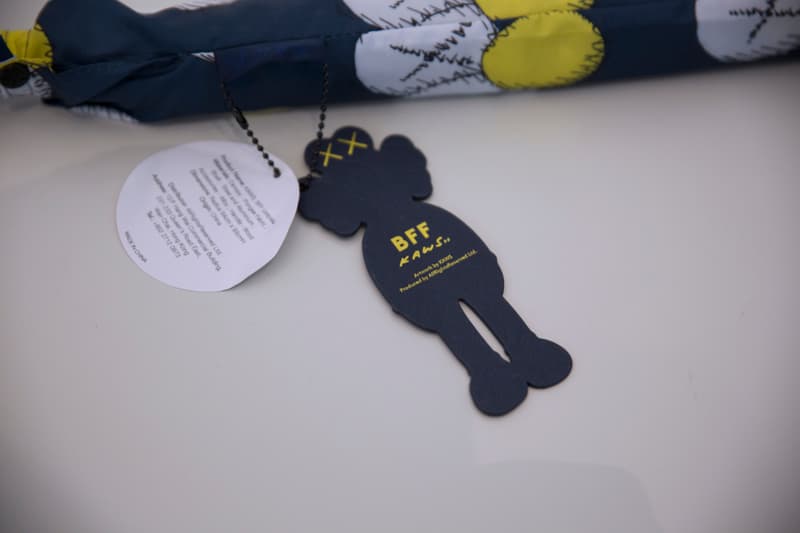 7 of 15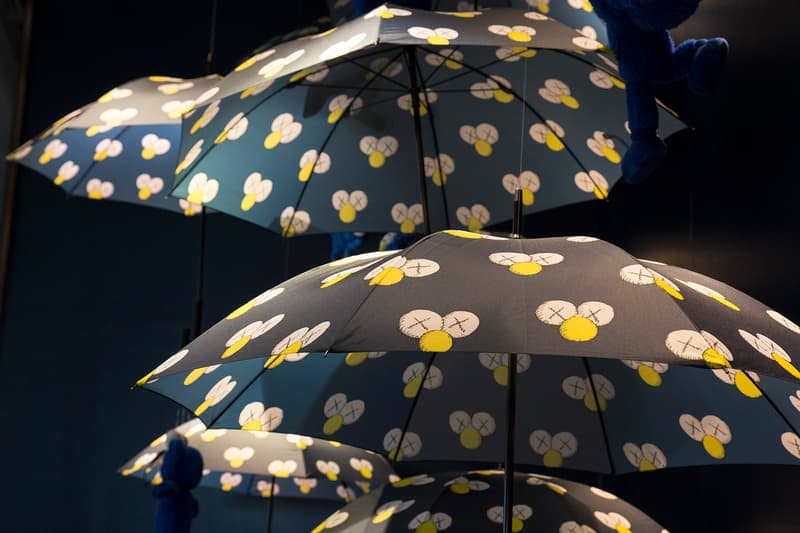 8 of 15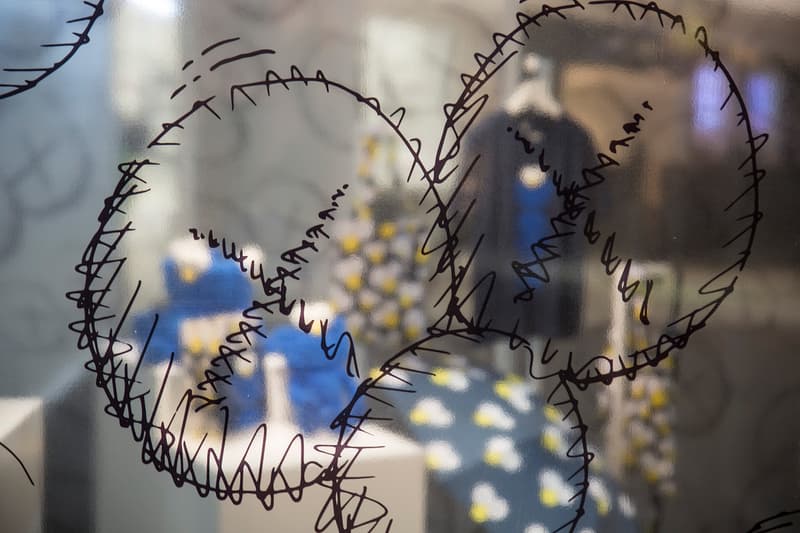 9 of 15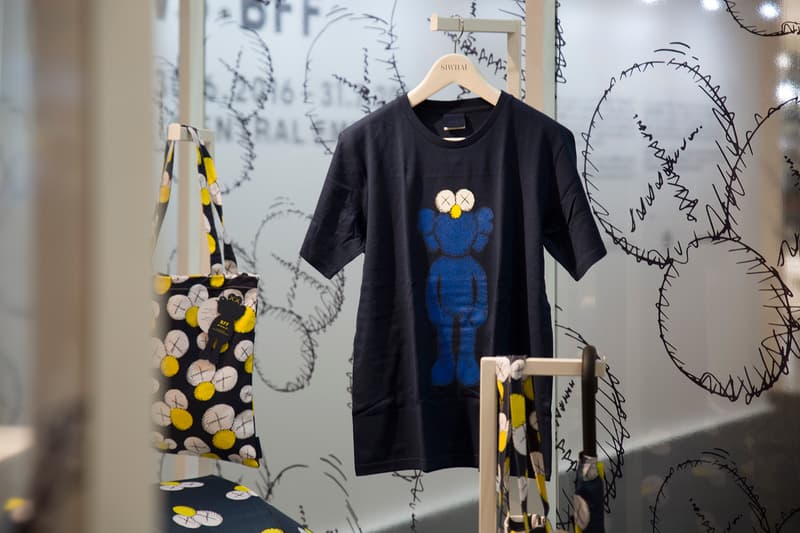 10 of 15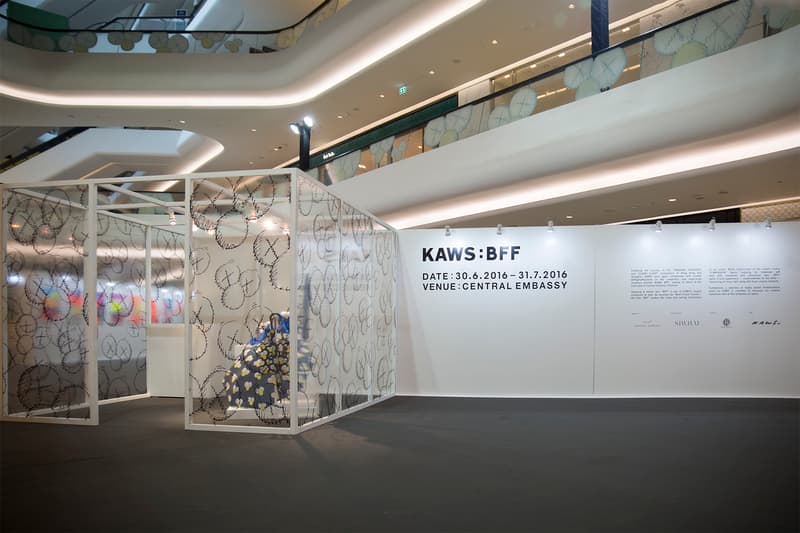 11 of 15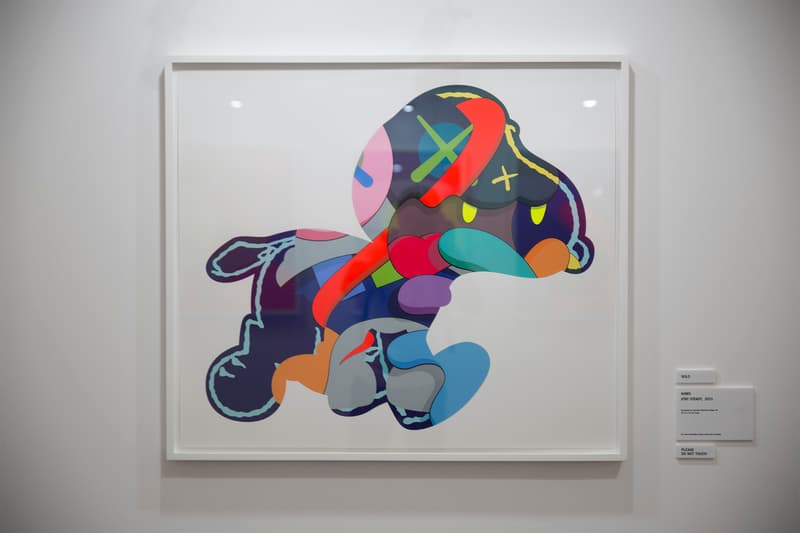 12 of 15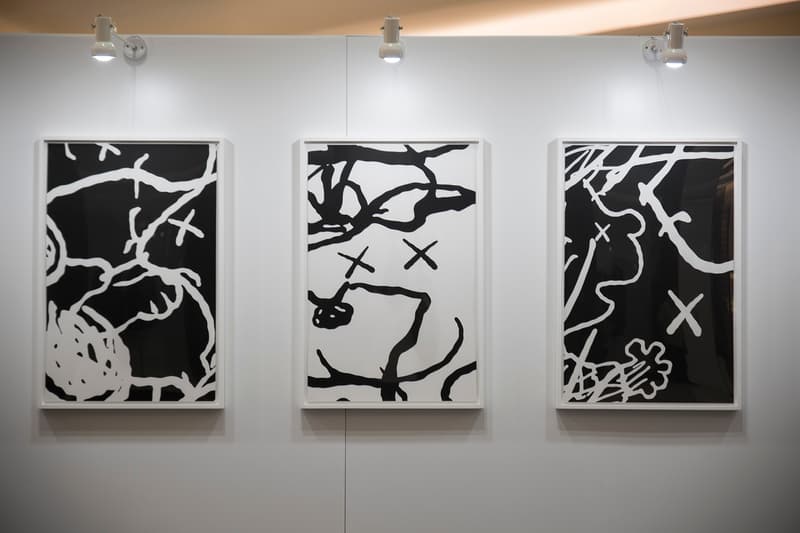 13 of 15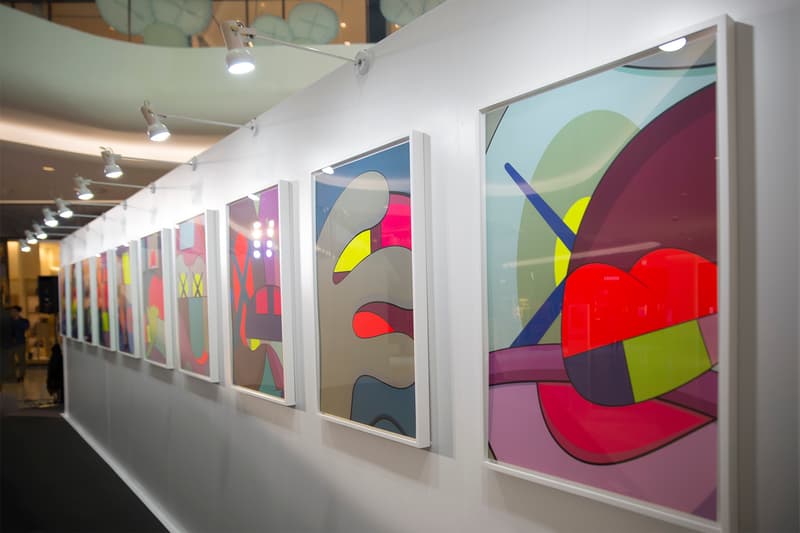 14 of 15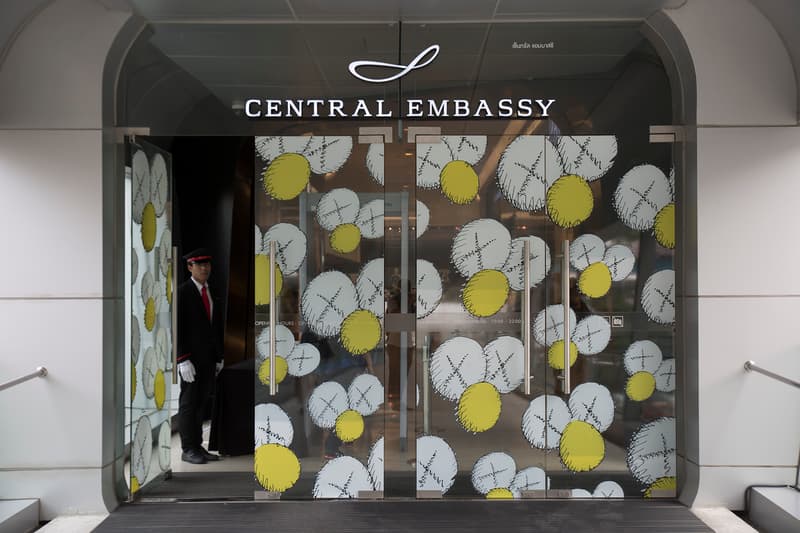 15 of 15
We were on deck this past Thursday for the unveiling of KAWS's new BFF sculpture at Central Embassy in Bangkok. Once again teaming up with creative agency, AllRightsReserved, the new bright blue character was spawned as an 8-meter tall statue. Perched at the front of the mall, BFF greeted shoppers as they entered the KAWS-laden interior. The eventful inauguration day of KAWS:BFF included the presentation of a 34-piece exhibition of the New York artist's previous work and the release of several limited-edition items including T-shirts, umbrellas, totes and of course the highly-collectable plush toy at the SIWILAI store. The reception the new BFF in Bangkok was overwhelming, hundreds of local Thai fans lined up overnight for a chance to buy the new KAWS:BFF merchandise and flocks of KAWS admirers attended that evenings events.
We sat down with KAWS to get a bit more insight on the newest addition to his legion of highly-coveted figures.
How would you describe this figure compared to the other ones?

I think after seeing the show at Yorkshire, I started to think about how I wanted to add a brand new figure into the existing family of figures. I just wanted to try to get a new feeling out of the figure and create a new texture. I definitely think it's a departure from the past, but at the same time it kind of falls pretty evenly with the aesthetics.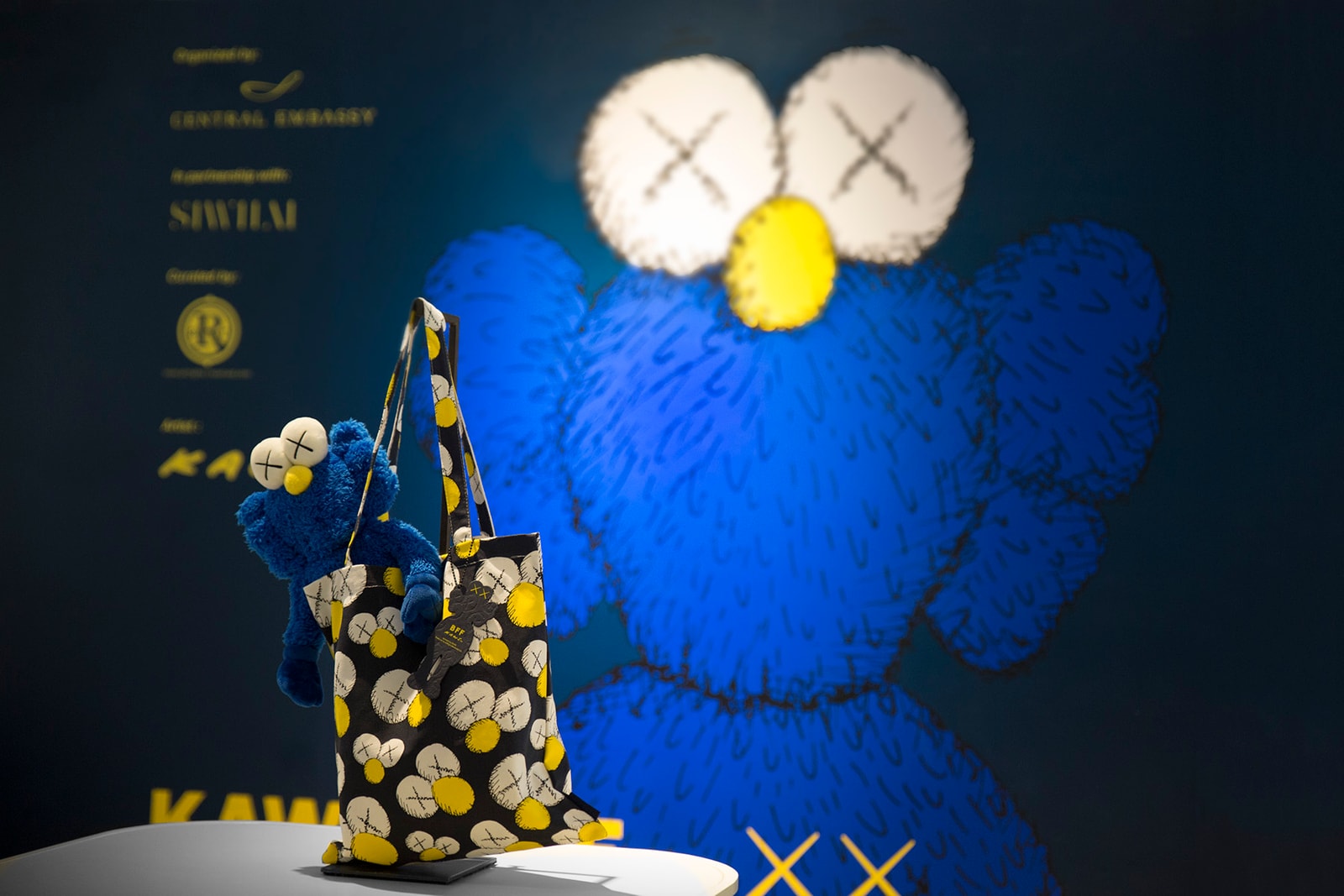 The texture is a big change with this figure. How did you decide on this design?

You know I started using it in paintings as the silhouette, and in all the Yorkshire paintings it was this black and white silhouette figure, and that was kind of the starting point, I was trying to think of how I would develop a sculpture from that and this is the result.
And the name?

Yeah BFF, it's just the name I came up with and it stuck. It's kind of like COMPANION or ACCOMPLICE.
Was this silhouette inspired from any pre-existing characters or anything that you've seen?
No, it's sort of a combination of several characters and some characters that are not my own. The body type is kinda from Accomplice and the gloves and shoes from Companion. I mean a lot of times when I'm creating, I'm just looking at different things and infusing them into each other. Color-wise, I just wanted to bring something new to the palette.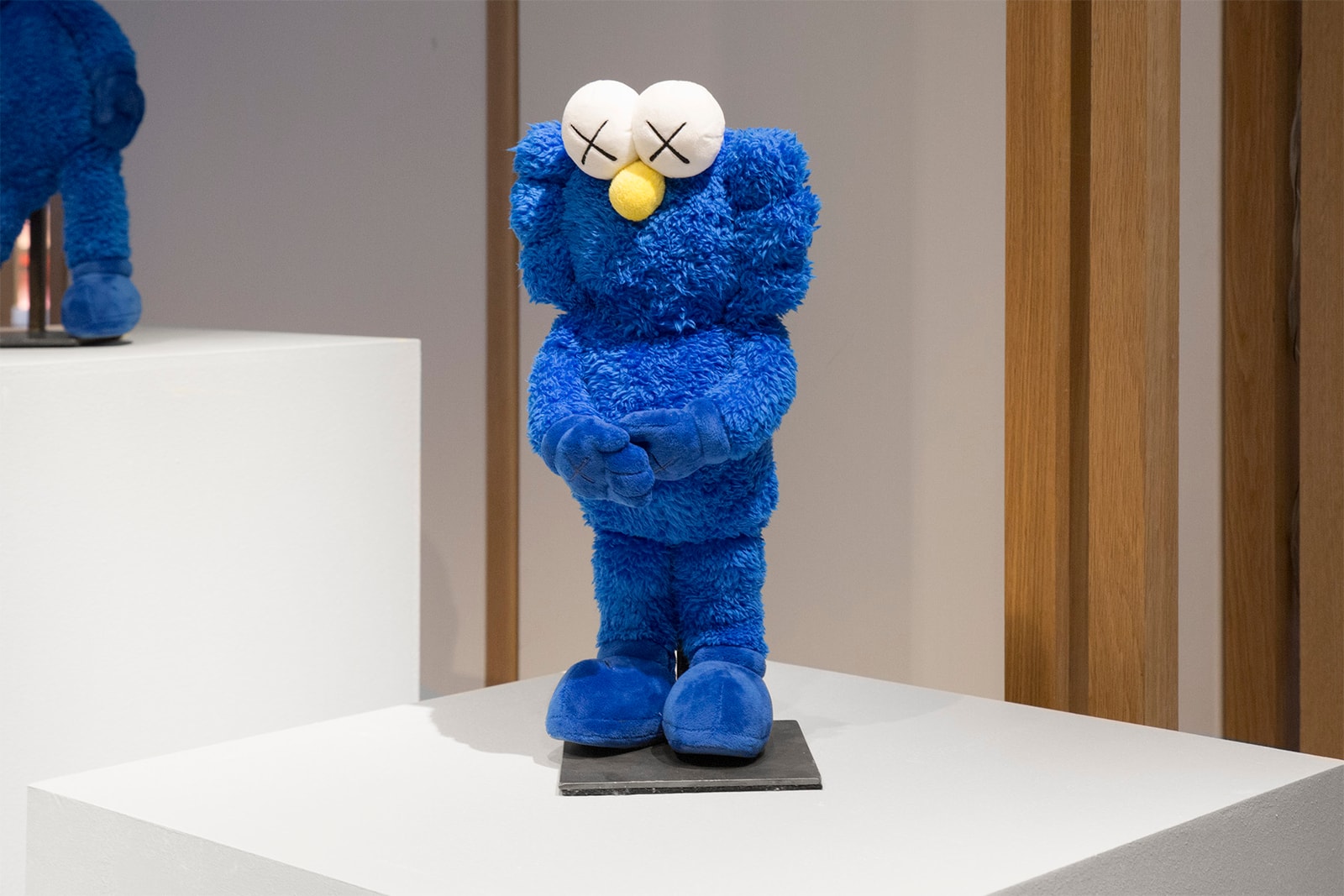 What was the reasoning behind releasing the BFF as a plush toy?

In the past I've never really been interested in it, and I just think with this figure especially it works. Before, I did another project with SK (ARR), where we did a plush and I think being that it was Companion, and everyone was used to seeing Companion as a hard sculpture, you're comparing it against it, so it didn't quite work as well, whereas this you don't have any pre-existing parameters of what it needs to be. So, seeing the plush I think it was more accepting and just the material it's more of a custom color of fabric.
Tell us a bit about this 8-meter tall sculpture outside of Central Embassy in Bangkok, Thailand.

For me it's important to get pieces directly in front of people you know so much of my work, I feel like peoples only reaction with it is digitally, whether it's on their phone or online, so there's nothing that can compare to getting a sculpture in front of people and they can walk around. I think this location is unique because of the overpass, so you can see from top down.