An Interview With South Korean Designer Kang Dong Jun About D.GNAK, DBYD and His Latest Footwear
Discussing his international influences, inspirations, and potential collaborations.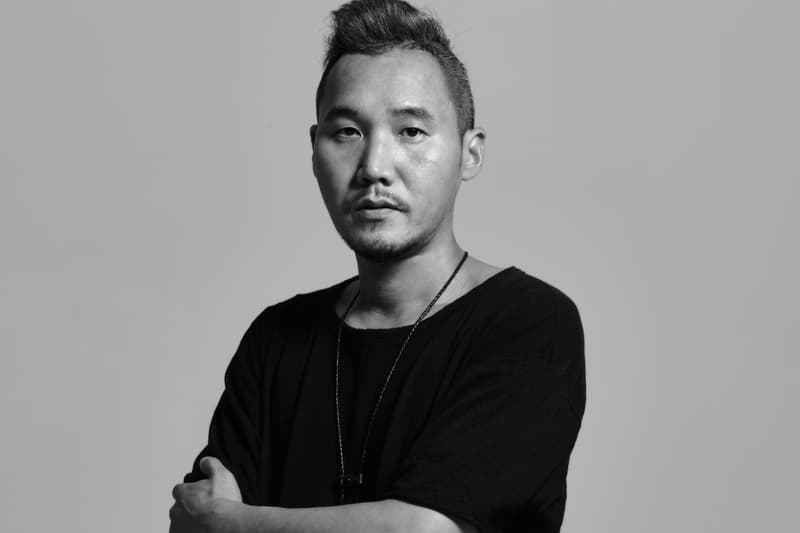 Last month we introduced the 2017 spring/summer lookbooks of D.GNAK and DBYD, two rather different menswear brands by the versatile South Korean designer, Kang Dong Jun. Keeping busy, he'll also be unveiling a lookbook for his first line of footwear in the coming weeks. We got a chance to sit down with the designer for an interview to discuss inspiration, how he sees his audience, and the potential for future collaborations. 
We understand you're a Korean-born designer, who trained in New York. How do you think that has influenced your style? Do you think one side comes through in your design stronger than the other?
I went to New York in the late 1990s when there was not as much information about fashion compared to present day Korea. And also, other social reasons at the time influenced my decision to study in New York. I learned the importance of practical and minimal elements in fashion design and realized how difficult it is to find balance in the creative process while at Parsons. Rather than thinking my design is stronger than others, I believe it is 'different' as D.GNAK is by me.
Was there a specific concept, or inspiration behind the 2017 D.GNAK and D By D collections?
In the case of D.GNAK, 'Samsara' (윤회) is the key concept, which means infinite repeating cycle between life and death. Through every season, I have indirectly experienced life, death and revival. There have been great and regretful processes which result in the collections. Samsara is what goes and comes around, and I think it means more fresh and better — 'Rebirth' ultimately. For the better is the key concept of D.GNAK this season. For DBYD, we wanted to reach younger people with '80s 'New Wave' as the collection's concept. The artist 'Sandy Skoglund' is the most influential inspiration in this season.
The two brands seem quite different. D.GNAK looks more sophisticated yet somehow angsty, while D by D is all around pretty playful. Do both of these reflect a part of you and your personality? Or are they more observational of what's going on around you?
At the beginning, DBYD was the second brand of D.GNAK intended to be a more simplified, pop version. And I realized I had focused on my thoughts and a consistent aesthetic, so I decided to divide the ways of the two brands. While D.GNAK is about my stories and inspiration, DBYD is the stories about people who surround and support me.
Who are the people your clothes are for? What are they like and what do they do?
I've usually said 'enjoy wearing clothes.' The more we wear and experience, the more we realize and develop our style and character. I hope our customers have their own color and enjoy fashion. Or I wish our brand would help introduce this to them.
We see you have a sneaker line as well. Is this something you've been wanting to do for a while?
I don't think fashion is just for clothes. Shoes are one of the most significant elements in fashion. We need the essential components besides clothes to complete D.GNAK and DBYD's style. The sneaker line is part of satisfying and developing my style. I'd like to expand the sphere of my designs not only with shoes but all sorts of things.
Which line do you see your sneakers fitting with more, D.GNAK or DBYD?
I love all products that I create. Of course, there have been good and bad responses. However, from the point of view of a designer, every item of both lines are created with heart. As I said above, D.GNAK reflects my thought and DBYD is about my people's ideas. Both are important.
Do you think you'll ever design women's clothing?
Womenswear is what I have always thought about and wanted to challenge myself to study. Even though I tried a few times, I was not sure if it was suited for my collections. When I think I am satisfied with my ability, I want to try it again.
If you could collaborate with anyone, who would it be? Why?
Absolutely open to anyone.
It would be great if I could collaborate with well-known brands and artists. I think any collaborations with people who are different from me will be enjoyable and help me develop. As life is an unfinished road of studies, I want to study on this road constantly. I am more than open to collaborate with any brands or people who want to work with me!