Felice Varini Covers This French Modernist Building in Illusory Murals
A different piece, from different angles.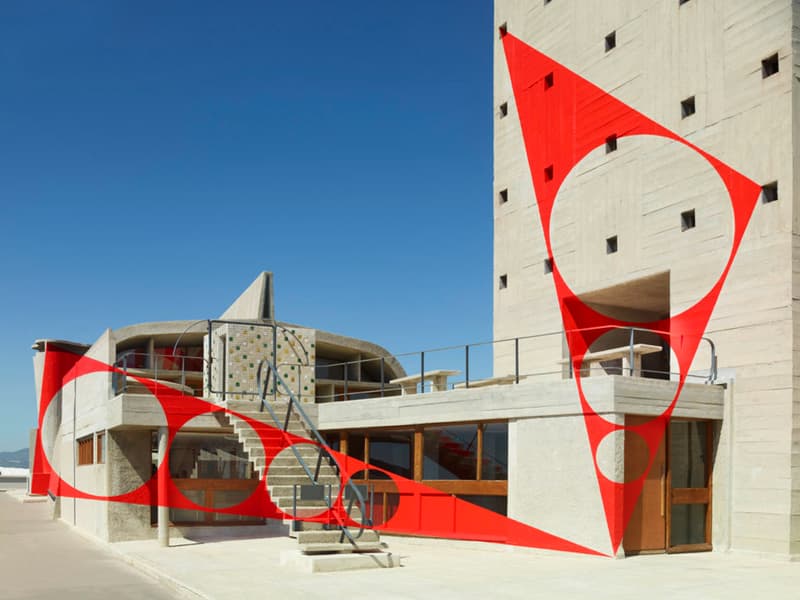 1 of 9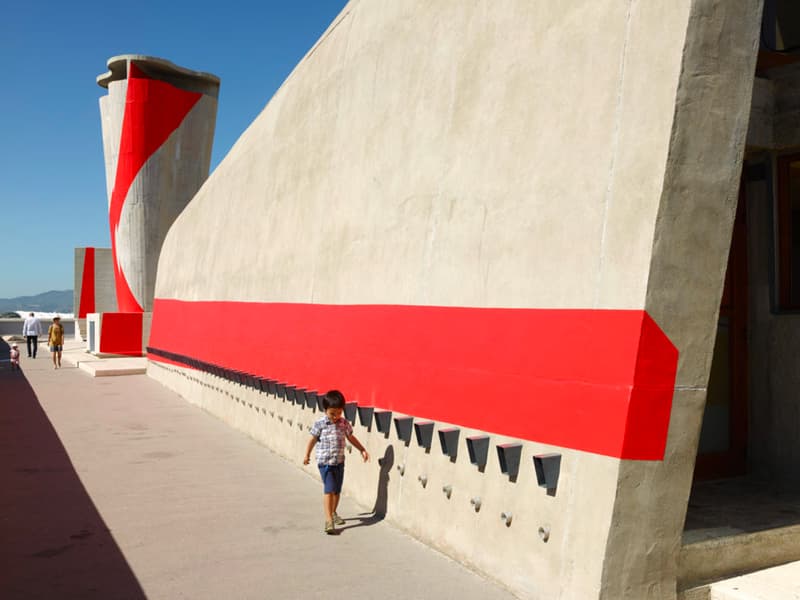 2 of 9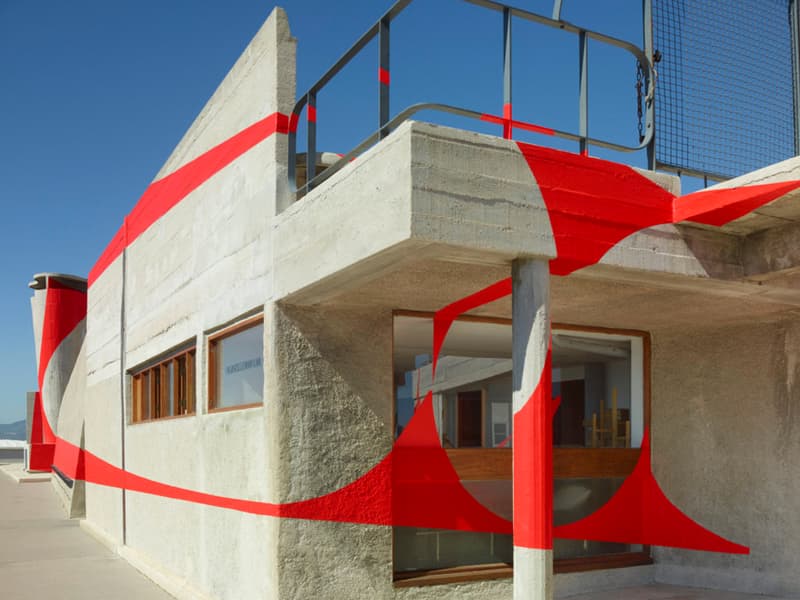 3 of 9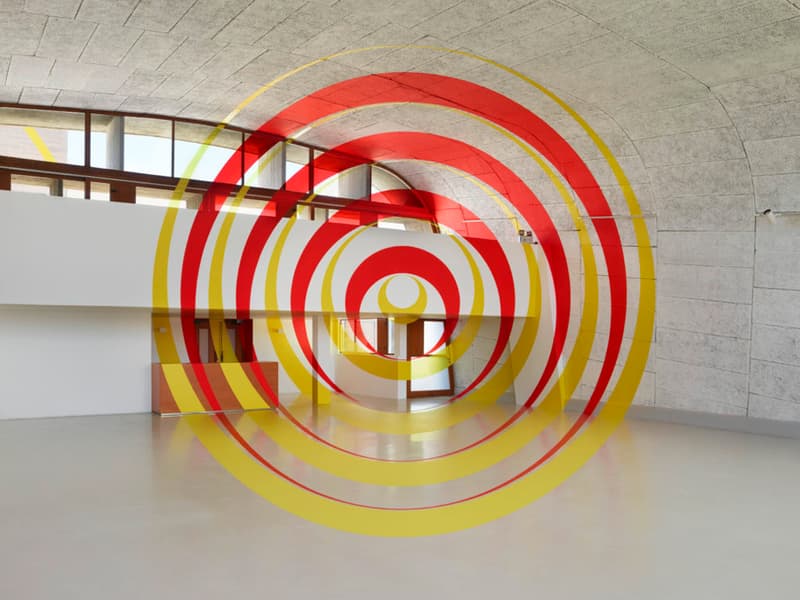 4 of 9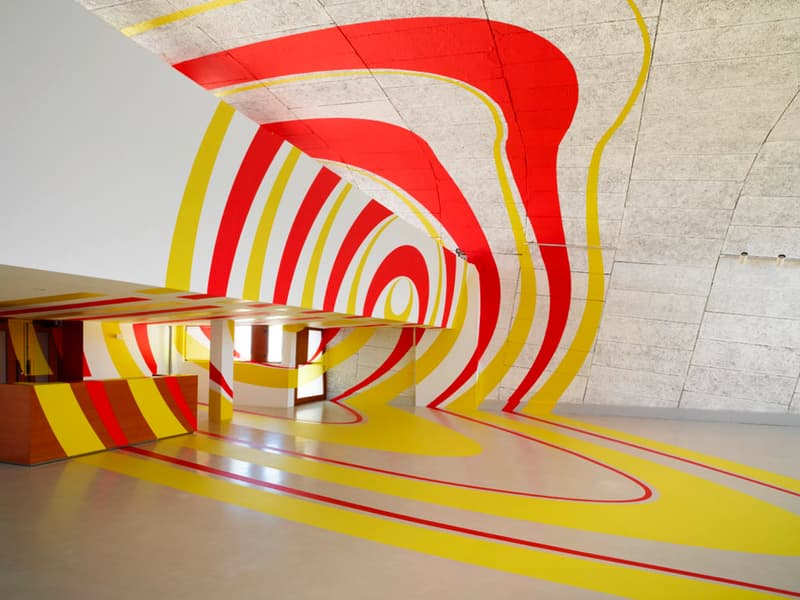 5 of 9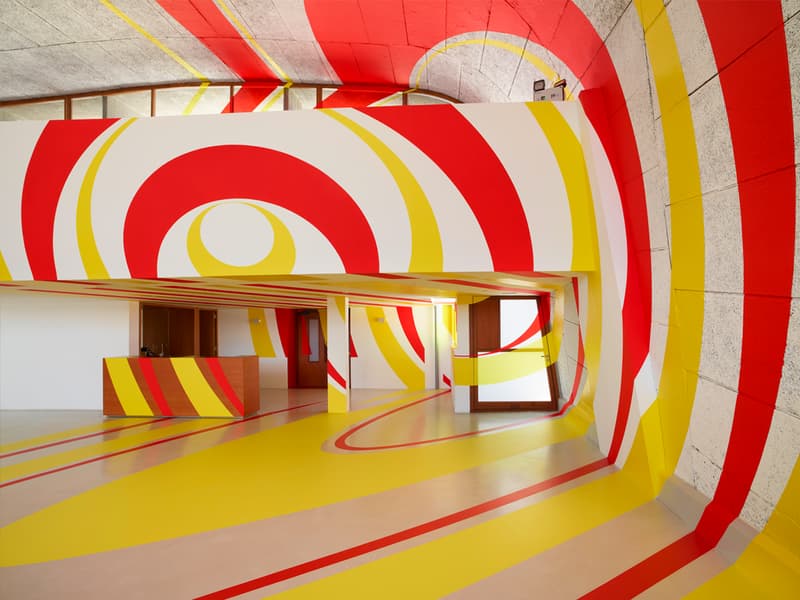 6 of 9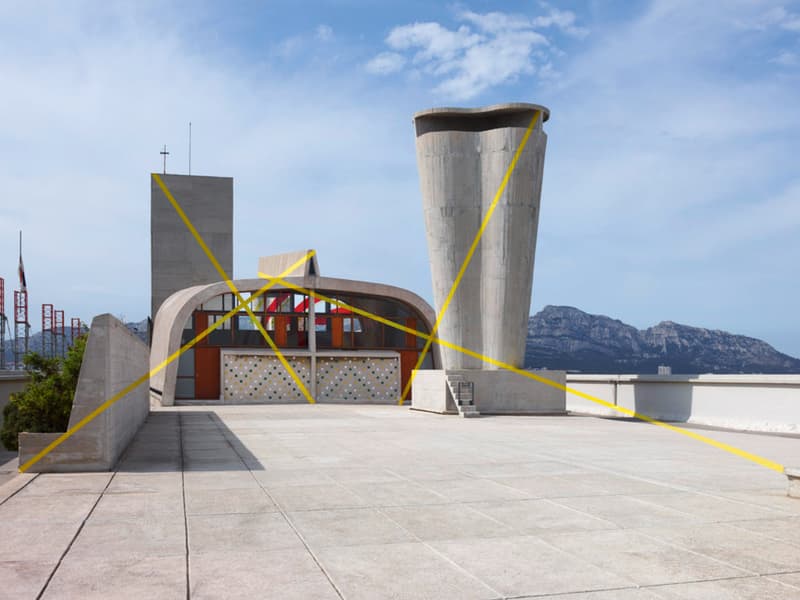 7 of 9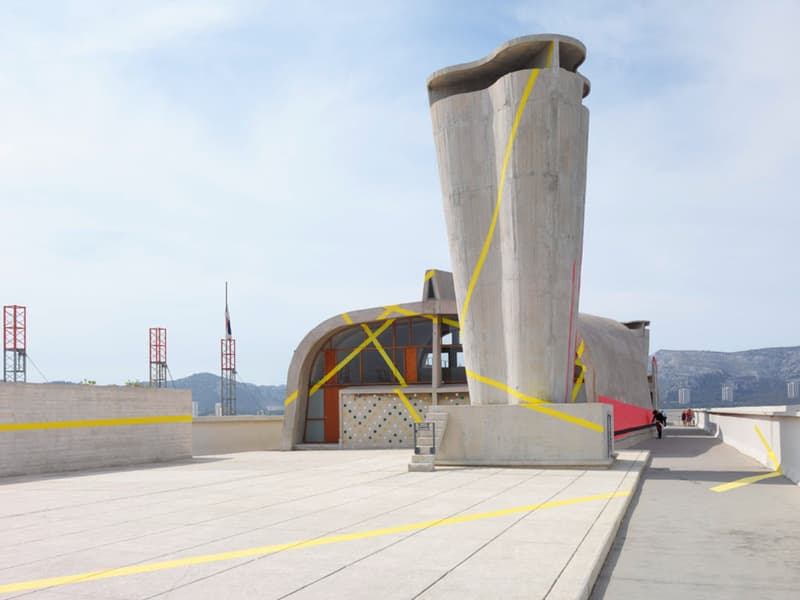 8 of 9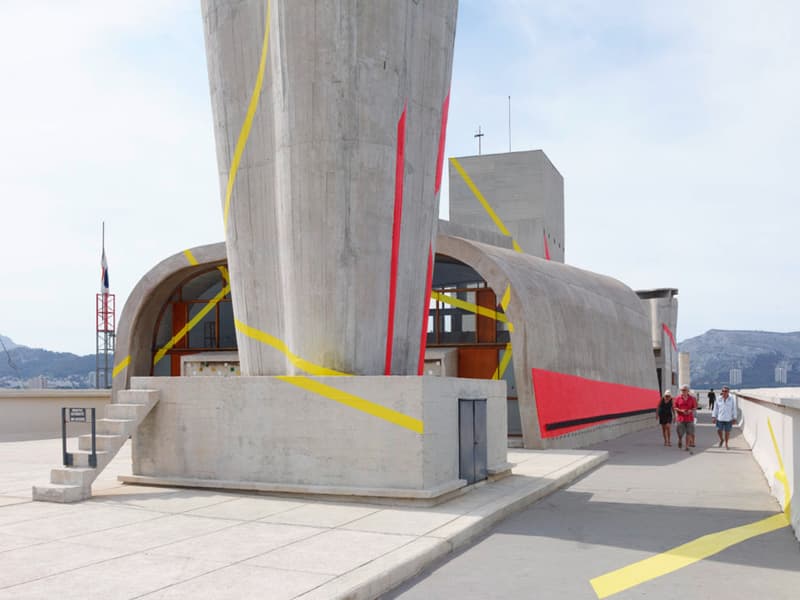 9 of 9
The graphic technique of anamorphosis distortion dates as far back as the early Renaissance, and appears as recently as these 2014 Apple adverts. In between all that, Swiss artist Felice Varini has dedicated 40 years of his career to mastering the technique. In his most recent work, he has created illusory large-scale murals across the highly treasured La Cité Radieuse in Marseilles designed by Le Corbusier. A controversial canvas choice as the building is considered monumental in the modernist movement, however the pieces are not permanent — they are painted aluminum pieces formed perfectly to the buildings contours. Varini says he has not assigned much meaning to the pieces, as his only intention was to create a different relationship between the building and the people walking through it. Catch the installation before it gets removed in October and take a better look in the photos above.