Christopher Kane to Launch Limited-Edition Pieces Inspired by His 2016 Fall/Winter Collection
Kane's new pieces will drop on the first Friday of every other month.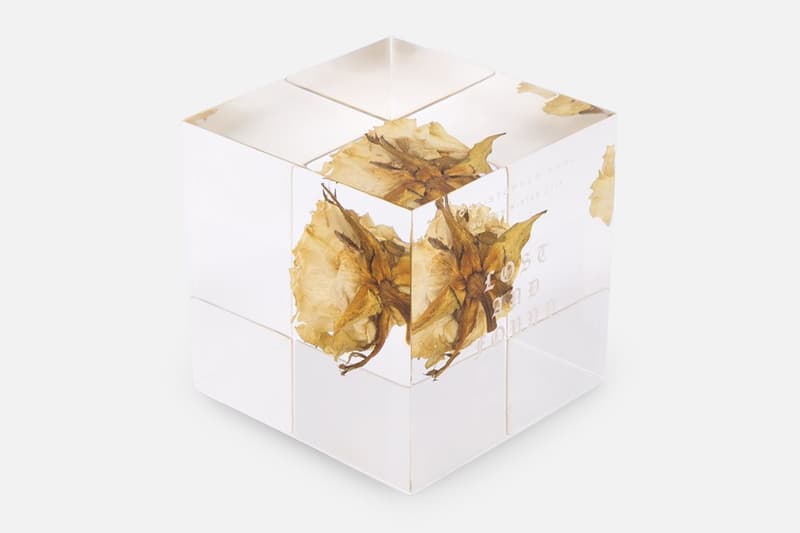 Designer Christopher Kane's Fall/Winter 2016 collection is right around the corner and the Brit is marking the occasion with limited-edition productions inspired by his signature motifs. Due out on the first Friday of every other month, the pieces will cull inspiration from collections old and new alike. Kicking things off is a paperweight that takes cues from the themes of decay that prevail across Kane's John Chamberlain-inspired FW16 range. The result is a dried rose permanently crystallized in a translucent acrylic cube.
Engraved "Lost and Found," Kane's Limited Edition 001 is available online now for $125 USD and is limited to just 50 pieces.