A$AP Rocky: "Most of Ya'll Are Puppets Who Get Your Life Morals From a TL"
A$AP Rocky did not hold back.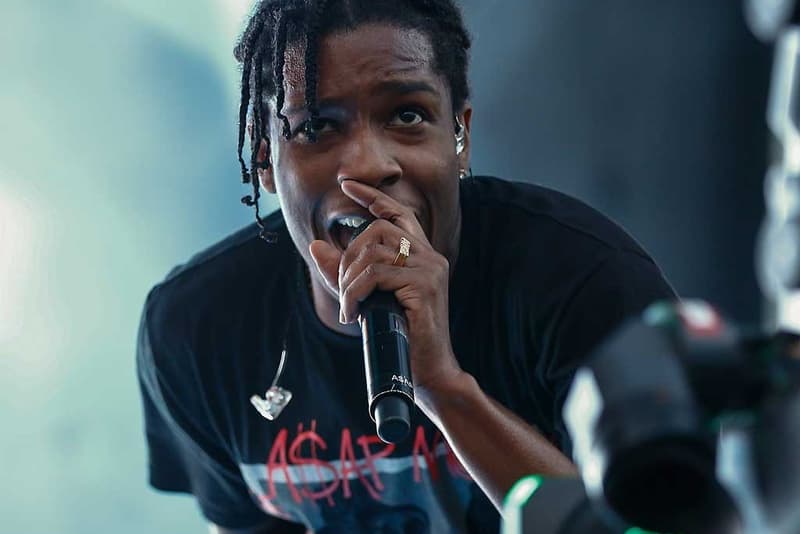 Previously, ASAP Rocky may have expressed opinions that served as the center of controversy in the past. However, today he's finally sounding off on his critics. Taking to Twitter, Rocky tweeted, "If n*ggas wanna gas interviews from over a year ago be my guest, all this social injustice makes me f*ckin sick, tho I'm still no politician." Expounding, he said, "I know my statement seemed insensitive but the sad thing is u base ur thoughts of me off an interview from 2015 dat u never even fully read." Concluding, Rocky saved even more harsher words for his detractors. ""Most of yall r puppets who get ur life morals from a TL, in real life I actually change my niggas lives, 1st black man in history 2face Dior." "First yall say I'm illuminati, then I'm gay, then say I don't like darkskinned chicks in red lipstick, now I'm dumb n don't care about blacks," read his last tweet on the topic. You can check out a pair of tweets from Rocky about the matter below.
FIRST YALH SAY IM ILLUMINATI ,THEN IM GAY , THEN SAY I DONT LIKE DARKSKINED CHICKS IN RED LIPSTICK, NOW IM DUMB N DONT CARE ABOUT BLACKS

— LORD FLACKO JODYE II (@asvpxrocky) July 15, 2016
FUK ALL THESE COPS KILLIN THE URBAN YOUTH DEM, N FUK ALL YALH NIGGAS FOR DICK RIDIN ON BASH ROCKY DAY, LMAO, UNTIL NEXT TIME TWITTER

— LORD FLACKO JODYE II (@asvpxrocky) July 15, 2016