Virgil Abloh Offers Advice to Those Hoping to Make It in Fashion
The self-taught designer shares some of his guiding ideas when it comes to the fashion business.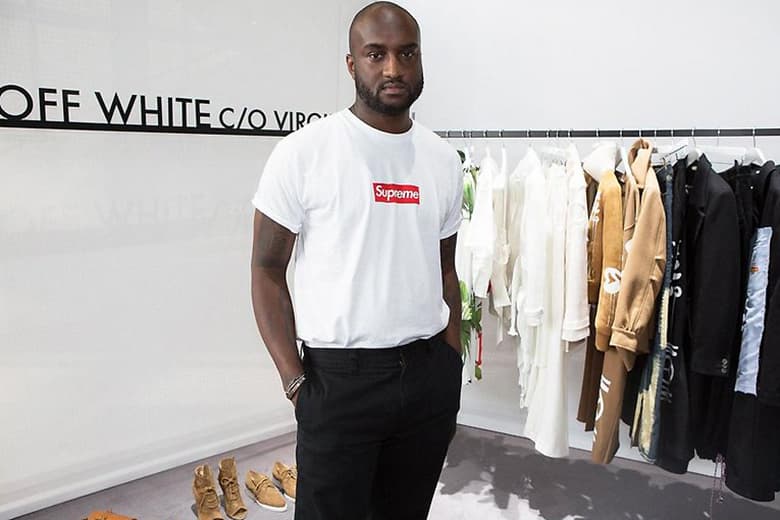 As part of the promotional run-up to Mastered — a 15-week training camp for aspiring streetwear moguls — Virgil Abloh of OFF-WHITE has shared some of his hard-won advice with Dazed Digital. Kanye West's former creative director speaks on the cycles of hype and the fickleness of social media, noting: "I think people can lose sight of the fact that the clothes have to relate to real people, and not just to like, digital things or a digital response." He also speaks on the importance of building a team of like-minded creatives and tastemakers, and staying true to one's initial, original vision. As always, he emphasizes constant forward motion and progress as a primary motivator and goal, both for OFF-WHITE and streetwear at large.
You can read all of Abloh's bullet-points here or read on below for a selection of quotes.
On rallying and gathering a squad:
"I'm just surrounding myself with people that are creative and have a high taste level," he says. "I think that's important for kids to understand that they need to be part of a creative network that pushes your work further." And if you live in the middle of nowhere? "It's the digital age! You should make friends online – bounce off each other and develop ideas like that."
On branding vs. aesthetic:
"You can have a brand which is logo-based and selling that as its main appeal, or you can have an aesthetic, have no logos – and that is the logo."
On not looking back:
"I wouldn't put something out if I wasn't happy with it, but I'm quick to move on to something else. My outlook on creating is that it's part of a process, and you need to always be able to go on to the next idea, no matter if it's a success or a failure. I wouldn't do anything different. My goal has always been to just keep creating."
---
If you're a self-starter looking for more advice on getting your brand up and off the ground, we recommend revisiting our six-part series The Costs Of Starting a Fashion Brand.