Stephen Curry Will Be Named the 2015-2016 MVP, Duh
Back-to-back MVP awards, but can he go back-to-back with the Chip.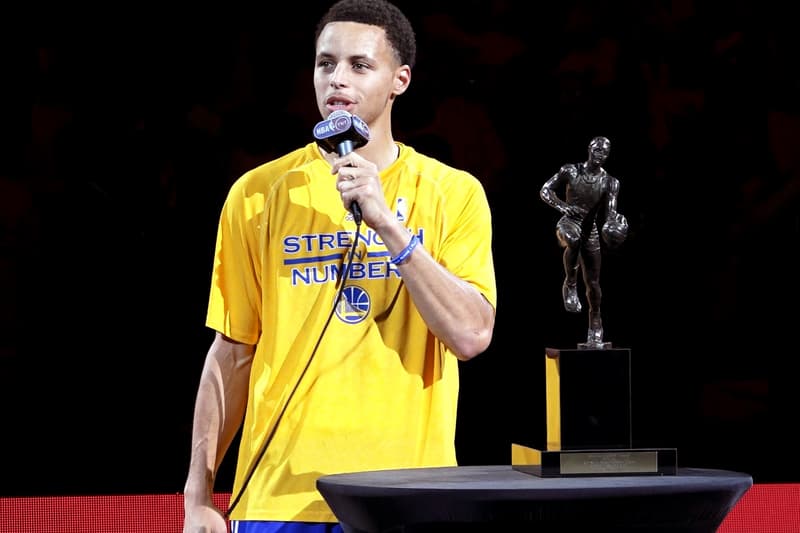 According to ESPN, Stephen Curry will be named the 2015-2016 NBA Most Valuable Player later this week. ESPN also mentions, "Curry is bidding to become the first unanimously chosen MVP in NBA history; Shaquille O'Neal and LeBron James each fell one vote shy of unanimous selection in 2000 and 2013, respectively."
Winning the honor for the second straight year, Curry was nothing short of phenomenal, playing 79 games, averaging 30.1 points per game while hitting a record-shattering 402 three-points at a staggering 45 percent. His greatest accomplishment of the year however came in the final game of the year when his Golden State Warriors surpassed Michael Jordan and the 1995-1996 Chicago Bulls with a record 73 wins.
Curry will be the 11th player to win back-to-back MVP awards, however the big question is 'will he win back-to-back titles?' Leading the series 2-1, the Warriors will take on Portland tonight, however Curry is still listed as a game-time decision.
Check out our previous piece on Curry, "Is Stephen Curry Having a Better Season than Michael Jordan Ever Had?"