'Seven Magic Mountains' Appear in the Nevada Desert
Literally balancing meditation with a childish sense of wonder and imagination.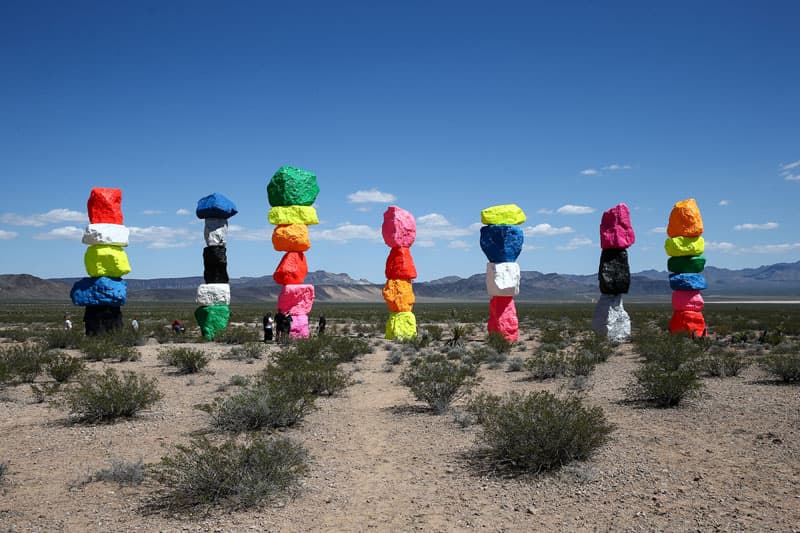 1 of 6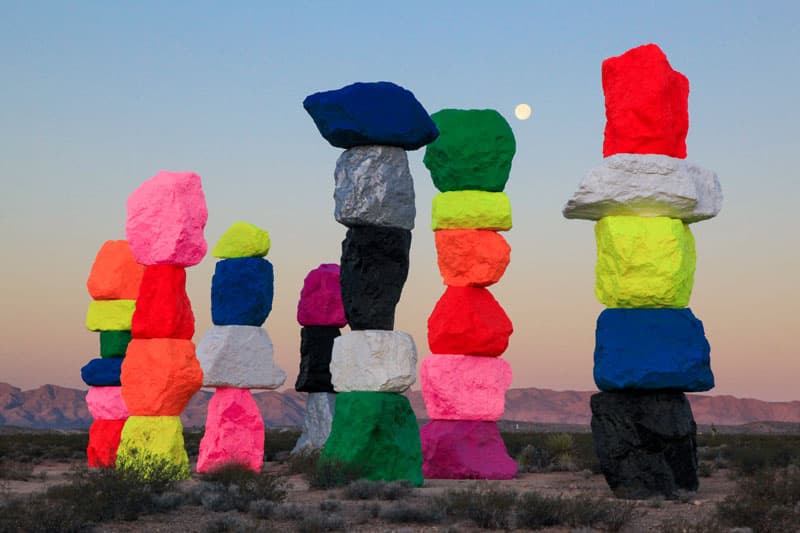 2 of 6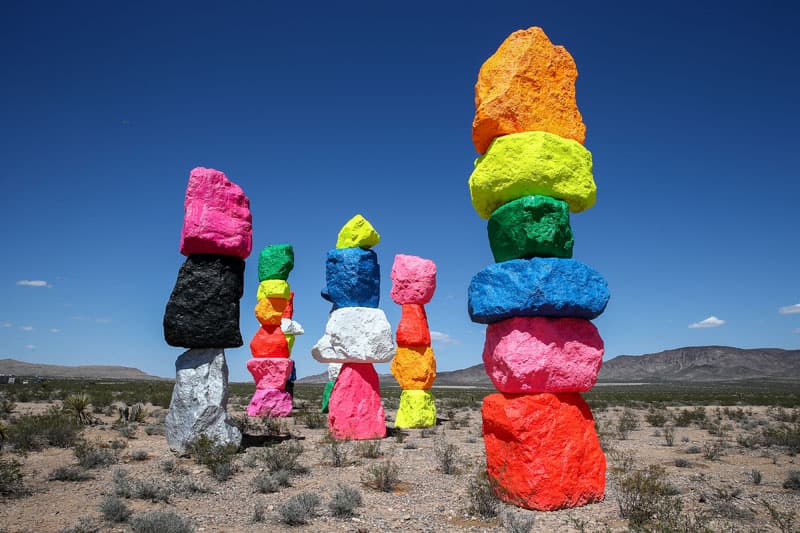 3 of 6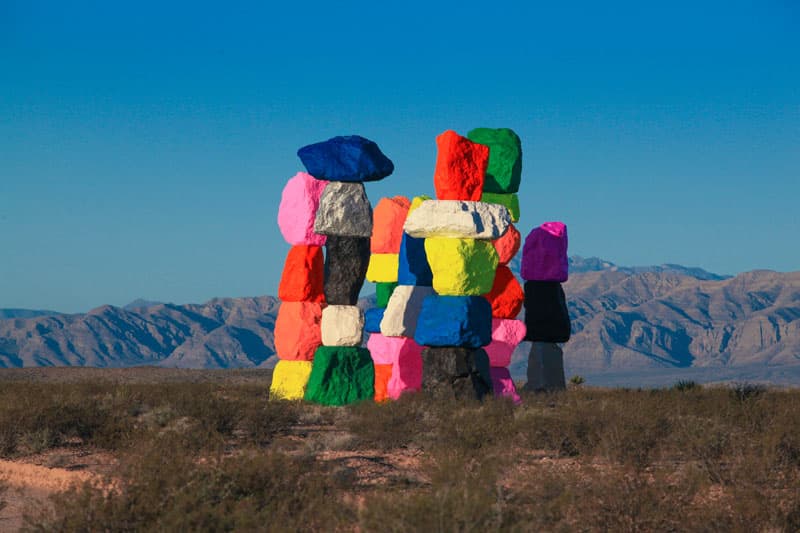 4 of 6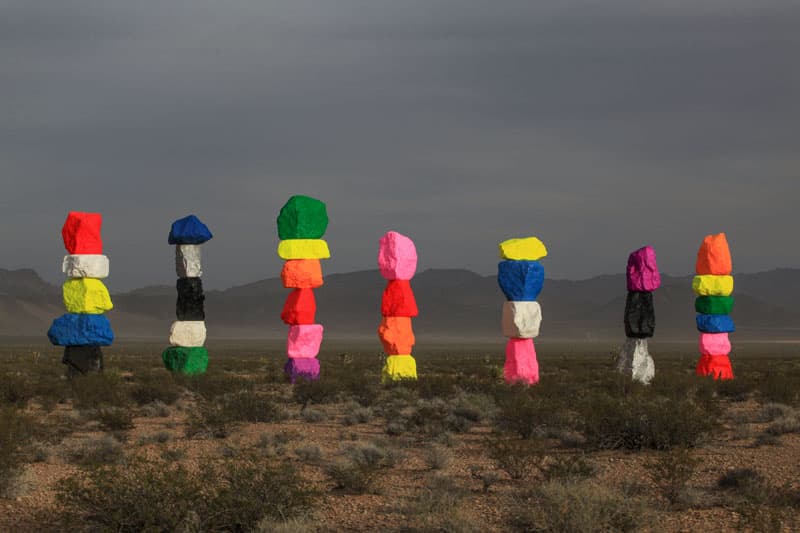 5 of 6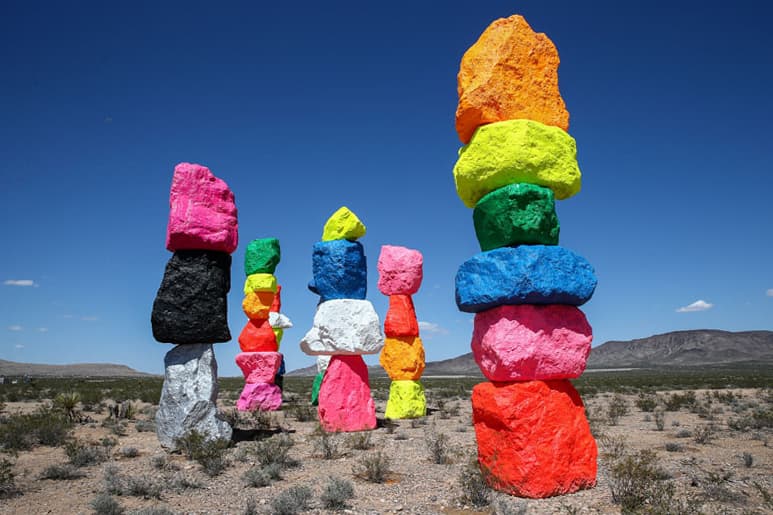 6 of 6
Swiss artist Ugo Rondinone has erected a new art installation in the desert just outside of Las Vegas, Nevada, titled Seven Magic Mountains. The art piece consists of seven towers of stacked boulders painted in bright hues—expressing a human impact on the natural landscape of the desert, all while referencing the art of meditative rock balancing. The Play-Doh-like structures are located 10 miles outside of Las Vegas, Nevada, adjacent to Ivanpah Valley's Sheep Mountain.
The exhibition will be on view for two years—you can find directions to the remote tourist attraction here.