Graphic Designer Recreates Streetwear Brand Logos With Google Maps
This is pretty awesome.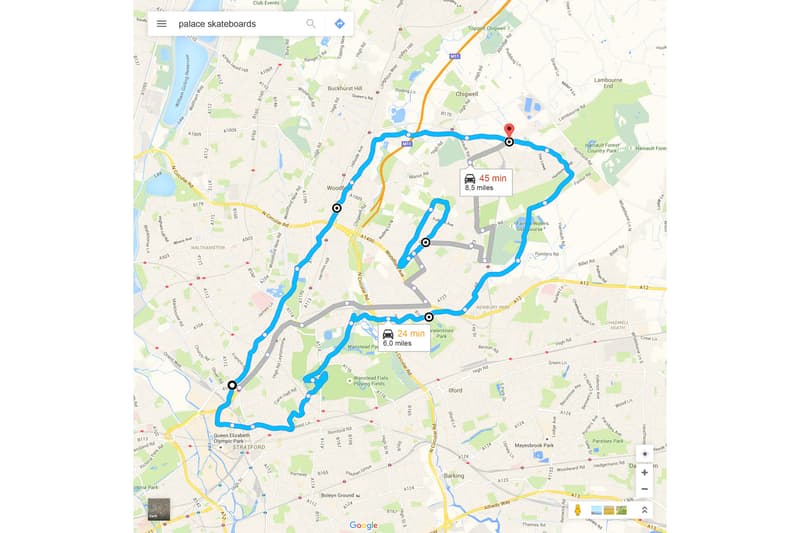 1 of 6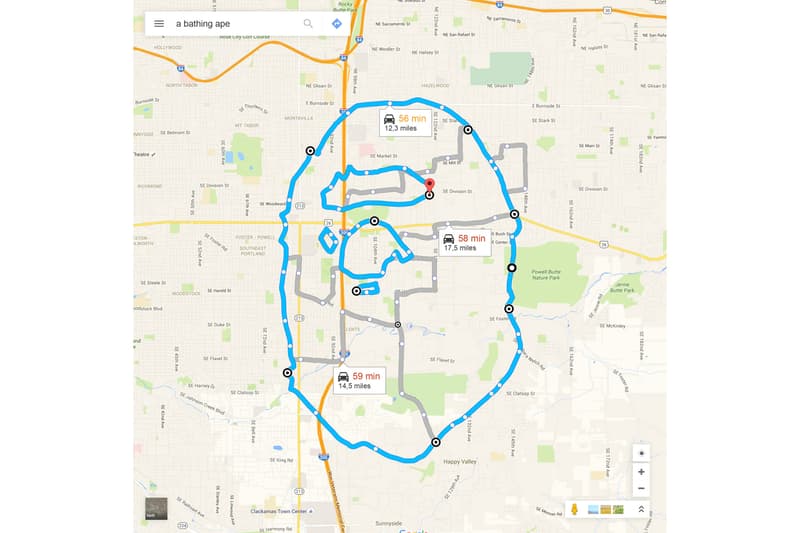 2 of 6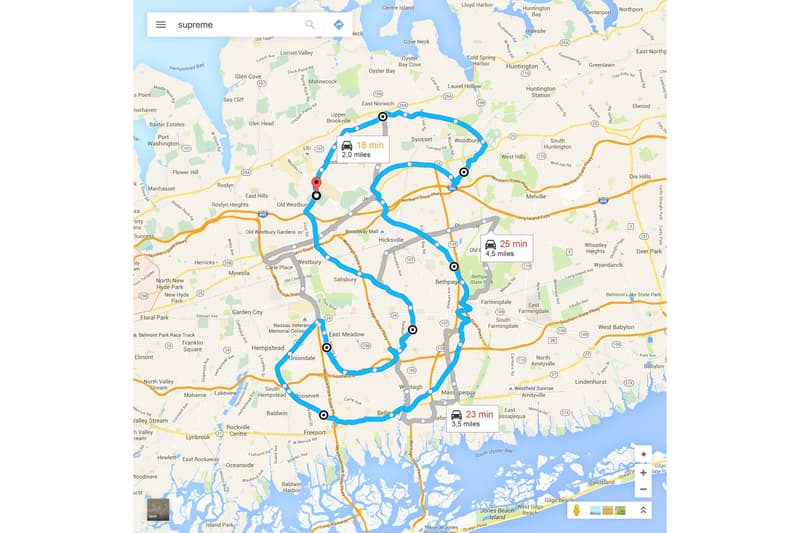 3 of 6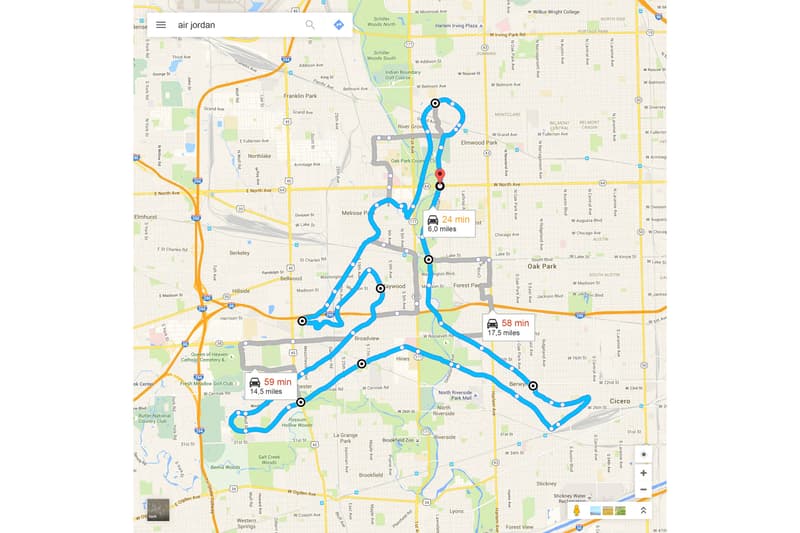 4 of 6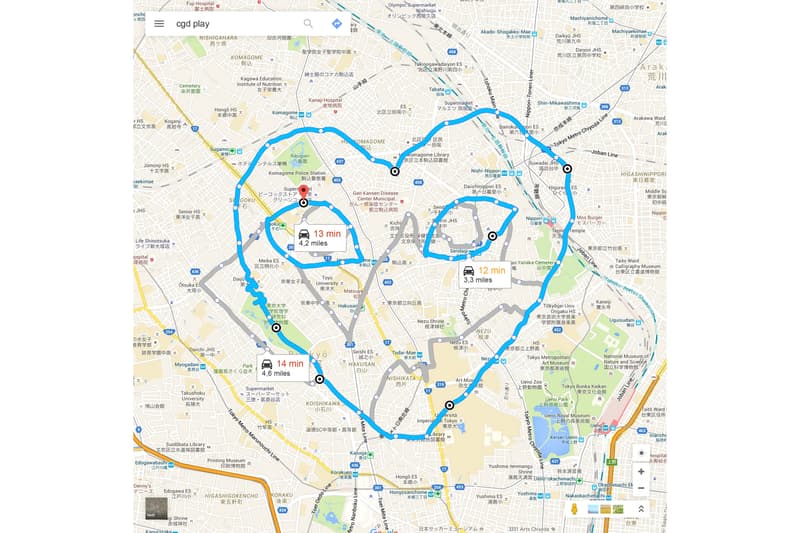 5 of 6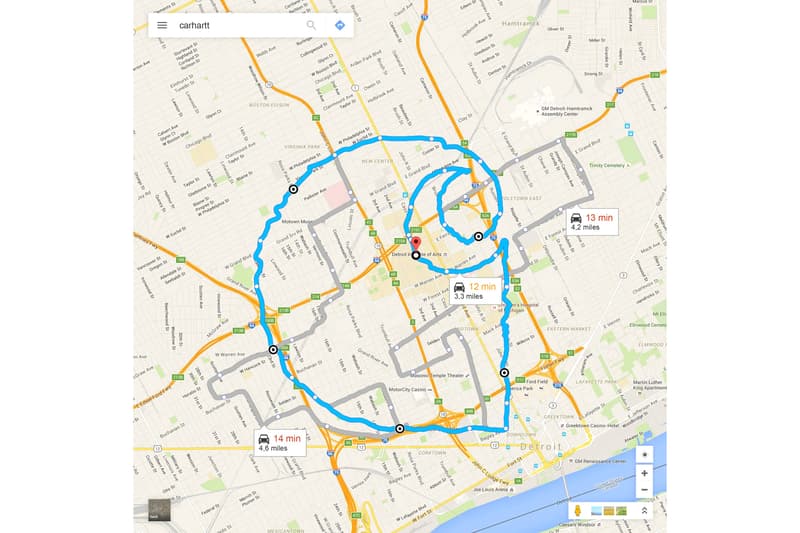 6 of 6
Milan-based graphic designer Corrado Grilli has created an awesome series of Google Maps screenshots titled "Branded Cities." The iconic logos from A Bathing Ape, Palace, Jordan, Supreme, GARÇONS PLAY and Carhartt have been recreated using the app's blue direction router across the maps of various cities. Check it out above and head over to the artist's website for more of his works.