S+PS ARCHITECTS' Stunning Mumbai Residence Is a Collage of Recycled Materials
Balancing the old and the new, and the rough and the refined.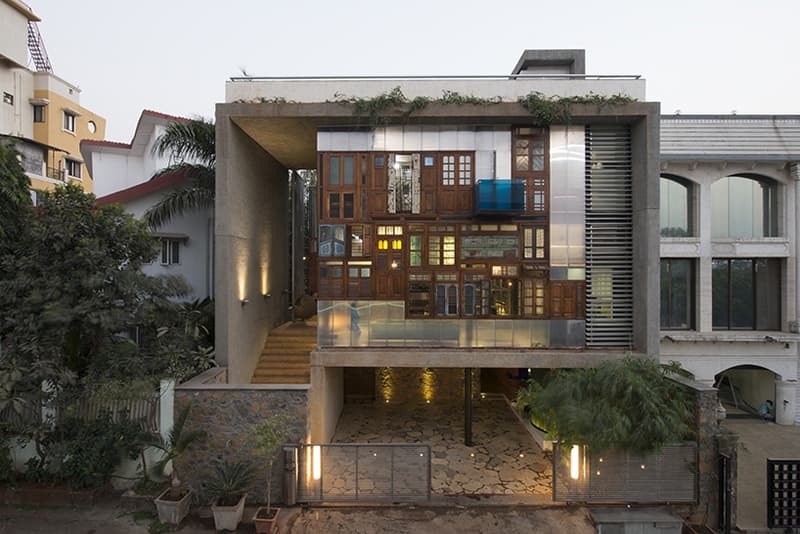 1 of 7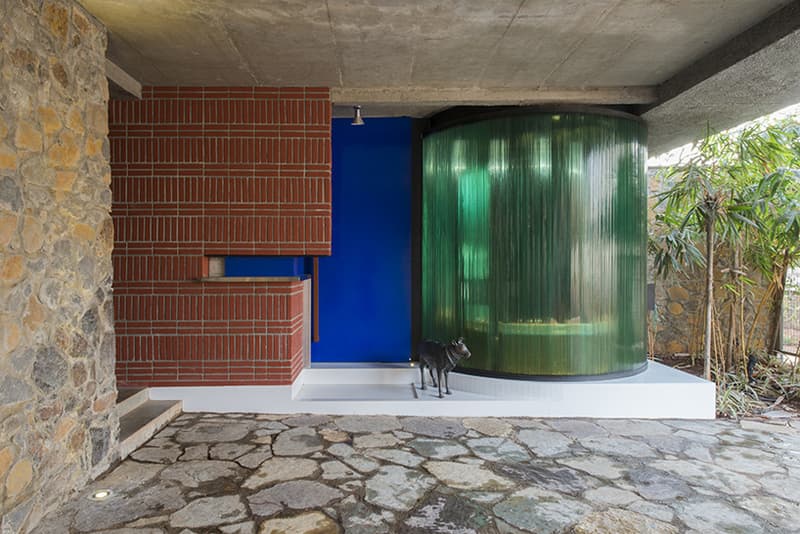 2 of 7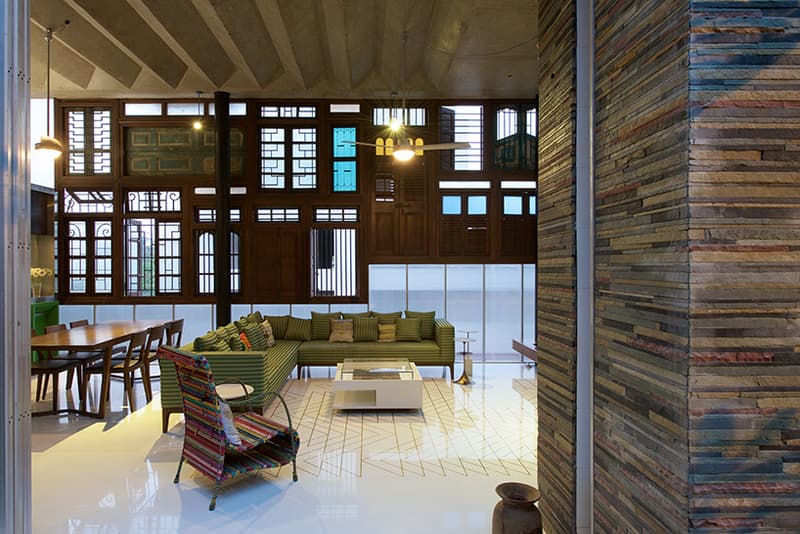 3 of 7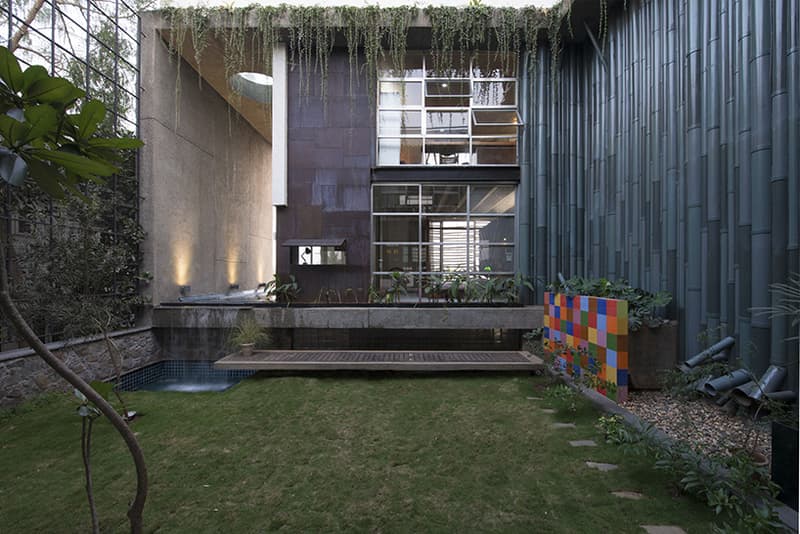 4 of 7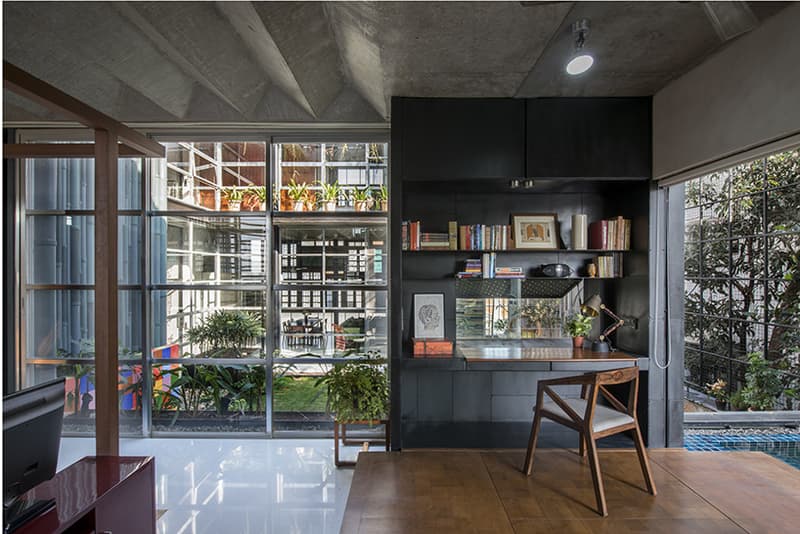 5 of 7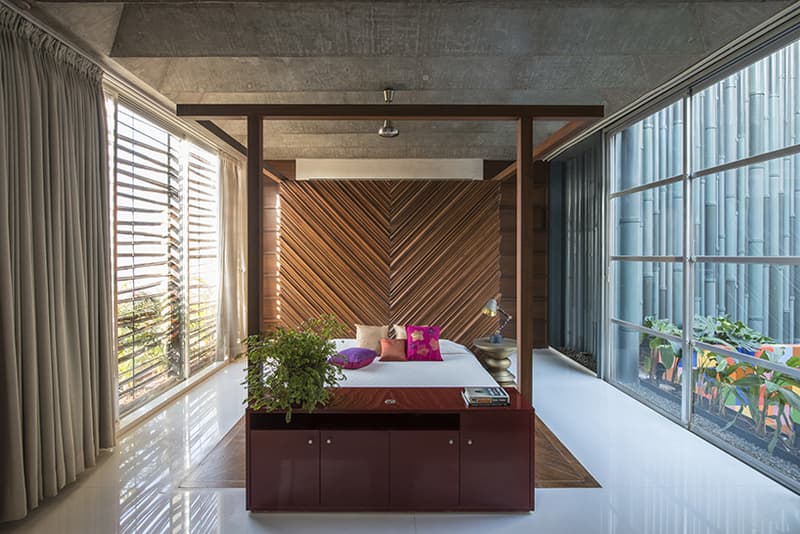 6 of 7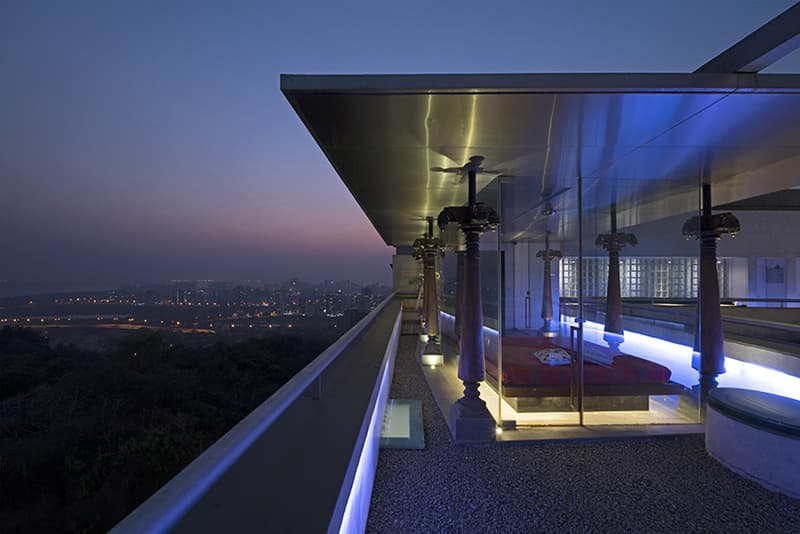 7 of 7
Inspired by the idea of collage, Mumbai-based S+PS ARCHITECTS has created a new residence that pieces together disparate, recycled materials to form a surprisingly cohesive whole. The home mimics the informal and often incongruous set-up of the populous Indian city, and creates a unique design language from an eclectic array of found and reused elements.
Most prominent among them are the recycled doors and windows that make up the structure's distinctive front façade, as well century-old recycled columns that hold up the pavilion's steel roof, a bamboo-like metal "pipe wall,"and woven industrial mesh enclosure for the home's elevator. Continuing the home's thrifty approach to design is the interior's use of recycled materials like old textile blocks, old Burma teak rafters, colonial-era furniture and fabric "waste" scraps, resulting in a home that deftly balances the old and the new, and the rough and the refined. Take a look at the stunning, yet resourceful residence above.