A Look at SBM Studio's Green Residence in Ukraine
A marriage of modern design and Mother Nature.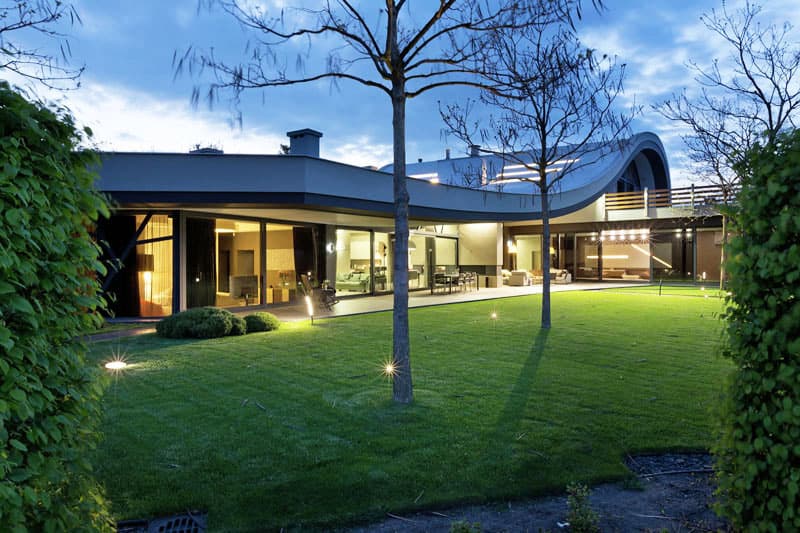 1 of 7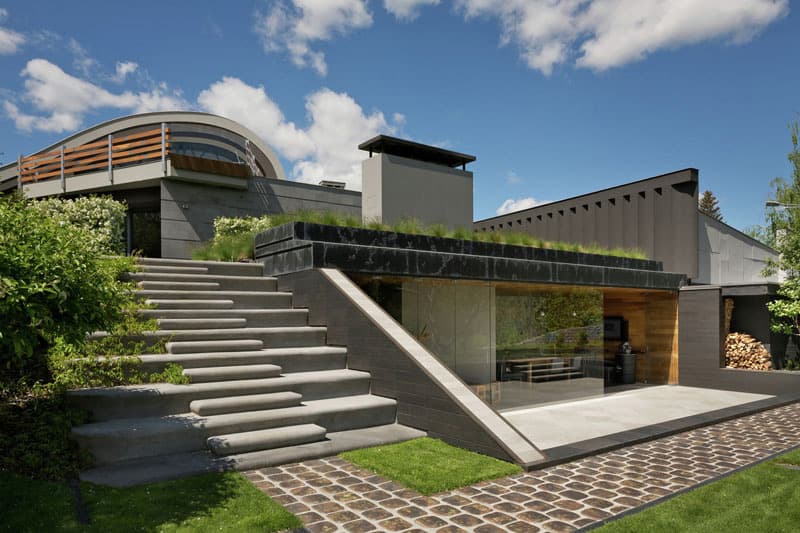 2 of 7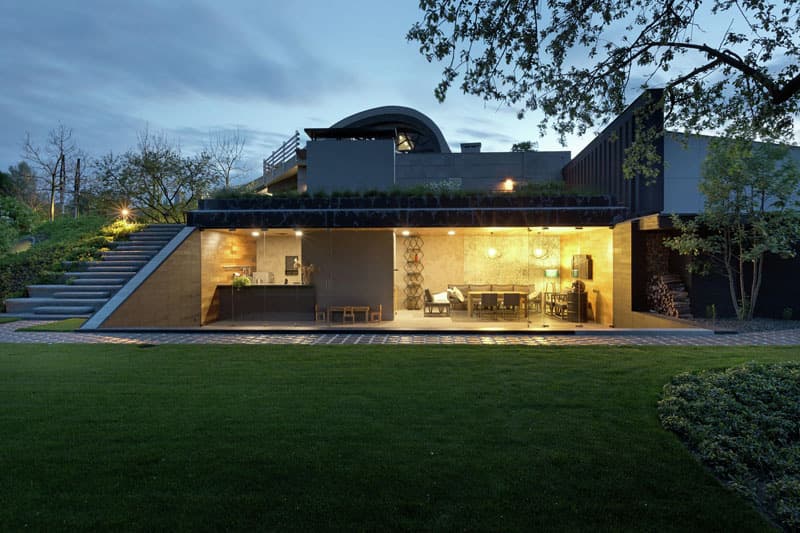 3 of 7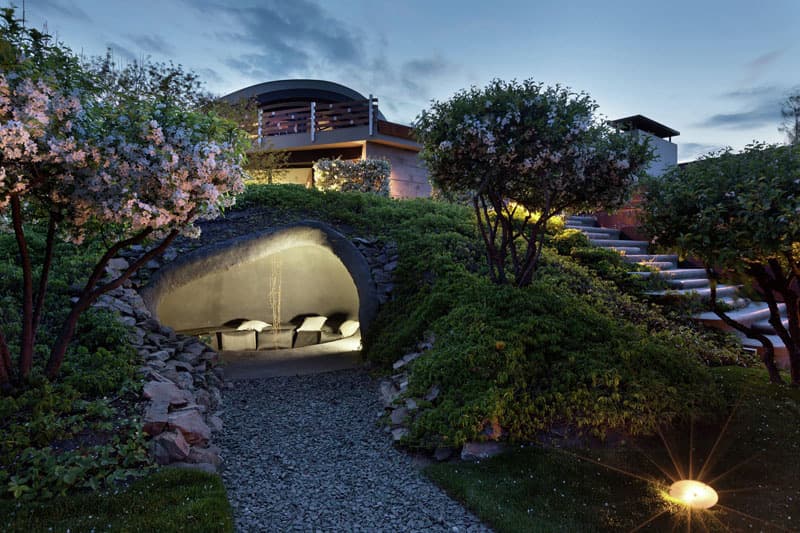 4 of 7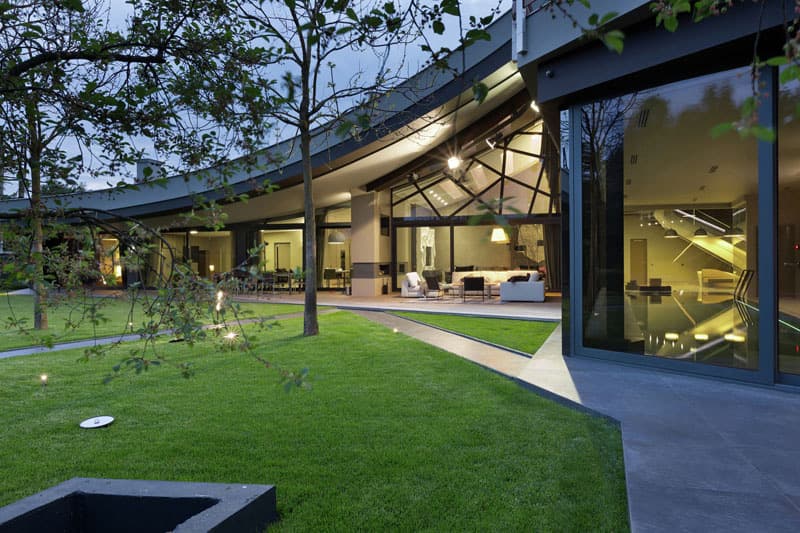 5 of 7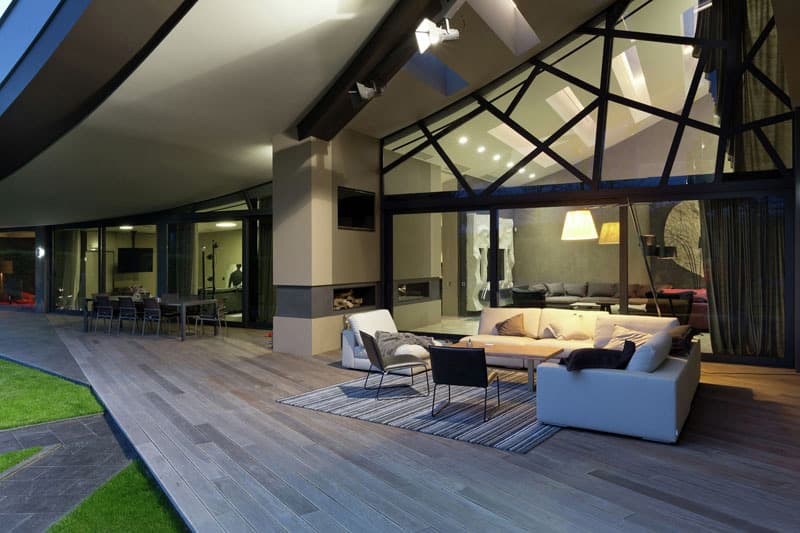 6 of 7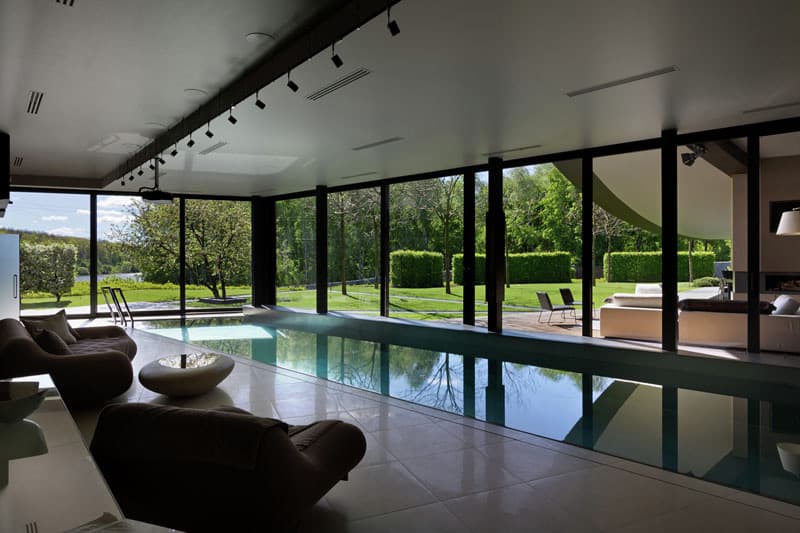 7 of 7
Rather than simply inserting architecture into nature, a growing number of architects are finding new and exciting ways of integrating design into the environment. Case in point is SBM Studio's latest family residence — a sprawling structure that merges modern elements with its natural surroundings, and is defined by its use of wavy, green roofs. Divided into two flat terraces to accommodate the site's changes in elevation, the sleek, contemporary home features a dedicated children's play area on the lower level, a handful of outdoor entertainment spaces, an indoor swimming pool, living room with a rock wall, and a unique, sculptural staircase. More importantly, each room features views of the surrounding birch grove and lake, while also breaking down traditional barriers between indoor and outdoor spaces. Take a peek at the unique residence above.