Allen Iverson & Shaquille O'Neal to Be Inducted Into the Basketball Hall of Fame
The former stars highlight the class of 2016 and will be inducted this September.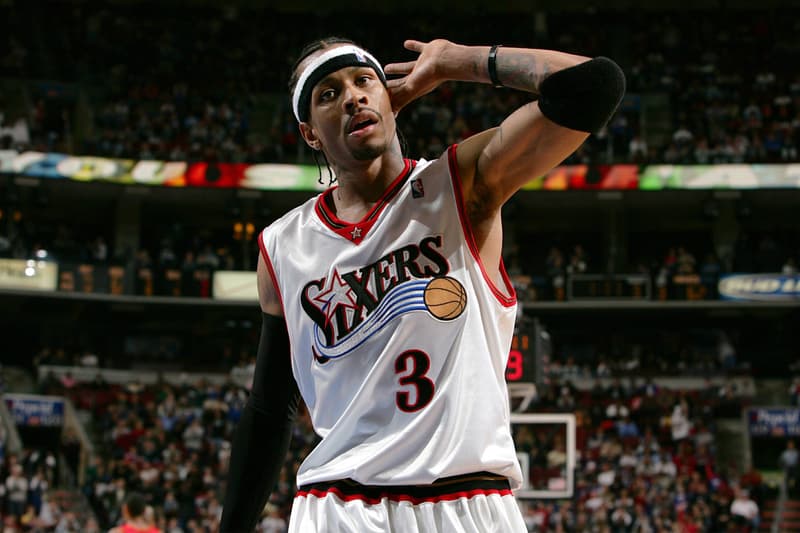 After memorably squaring off in the 2001 NBA Finals, Allen Iverson and Shaquille O'Neal are officially hall-of-famers. The two former stars headline this year's 10-member class for the Naismith Memorial Basketball Hall of Fame, which was announced earlier today.
Always known for his outsize personality, the 7'1" O'Neal was the national player of the year in 1992 at LSU and took home both consensus first-team All-American and SEC Player of the Year honors in 1991 and 1992 before winning the Rookie of the Year award, the 2000 NBA MVP award, three NBA Finals MVP awards, and four NBA titles over the course of his 19-year career.
Iverson, undoubtedly one of the most polarizing players in NBA history, was a consensus first-team All-American in Georgetown in 1996 before — like O'Neal — winning Rookie of the Year honors in his first NBA season. Though he never won a title, AI was the NBA's leading scorer in four different seasons, was the 2001 NBA MVP, and famously handed Shaq and the Lakers their one and only playoff loss — a 107 to 101 Sixers overtime win in which AI scored 48 points — during LA's dominant 2001 title run.
Shaq and AI will be inducted September 9 alongside fellow players Yao Ming, Zelmo Beaty, Cumberland Posey and Sheryl Swoopes; coaches Tom Izzo and John McLendon; owner Jerry Reinsdorf and referee Darrell Garretson.