Iron Chef Masaharu Morimoto Opens New Ramen Joint in New York City
Serving all types of pork in hearty, rich broths.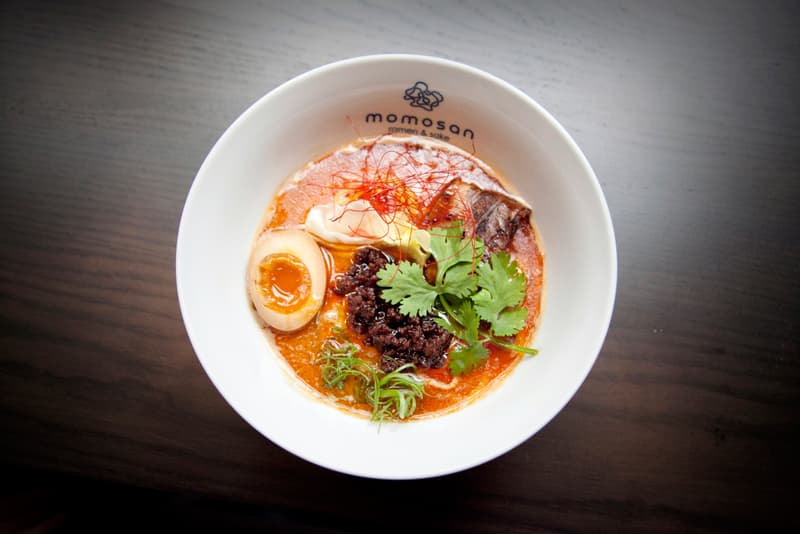 Ramen is not going anywhere anytime soon, and Iron Chef Masaharu Morimoto is only adding fuel to the fad. Momosan Ramen & Sake marks the celebrity chef's foray into the hearty noodle soup, and will feature all types of pork and tonkotsu ramen. "We have all the pork: pork ear, pork shoulder, pork feet, pork belly, pork bones," Morimoto ticked off. "People keep saying ramen is not healthy, and oh because it's salty, and fatty, and has a lot of calories in it," he continued. "My 30 years of experience in this country, people like the spicier, the richer [dishes]." With a space designed by Vertical Space, the restaurant is modern but casual, with a Japanese charm. A row of sake bottles line the wall with over 16 varieties available to patrons, six of those coming from Morimoto's own sake line. Opening this Friday, April 8, you can enjoy the fan favorite in a convenient location just a stone's throw away from Grand Central Station.
Momosan Ramen & Sake
342 Lexington Ave.
New York, NY 10016
USA