Hi-C Is Bringing Back Ecto Cooler for This Summer's 'Ghostbusters' Reboot
Hi-C is resurrecting its neon green Slimer-inspired, fruit-flavored goodness.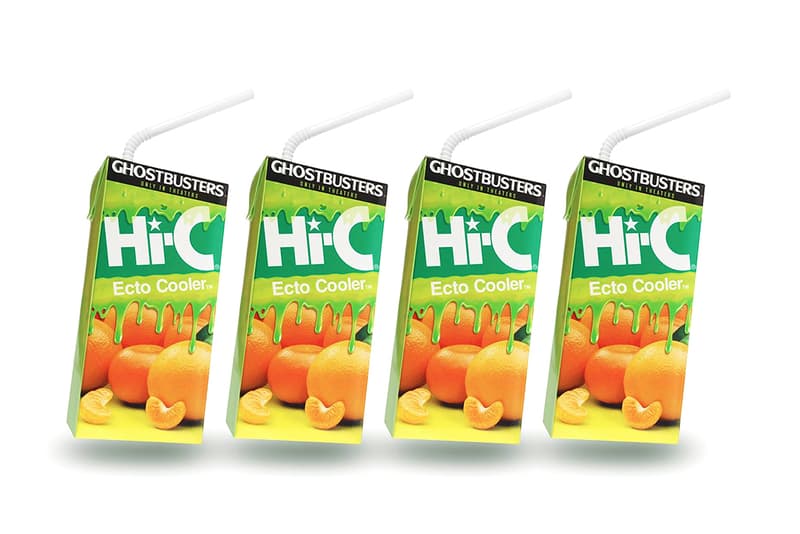 Who doesn't miss the edible film and television tie-ins of elementary school? Long a staple of cafeterias across America, Coca-Cola-owned Hi-C is making a comeback this summer as the Minute Maid imprint resurrects one of its most beloved limited-time offerings: Ecto Cooler. Originally released way back in 1987 and promoted alongside The Real Ghostbusters cartoon, the neon green Slimer-inspired version of Hi-C's OG fruit drink somehow stayed on shelves until 2001 — a full decade after the cartoon went of the air. Thankfully, the orange-flavored beverage is back in honor of this summer's Ghostbusters reboot.
Expect 10-packs of 6-ounce juice boxes and both 6- and 12-packs of 11.5-ounce cans to return — eerie shade of slimy green and all — May 30.
Paul Fieg's female-centric Ghostbusters reboot — starring Melissa McCarthy, Kristen Wiig, Kate McKinnon, Leslie Jones and Chris Hemsworth — hits theaters July 15.