An Official Look at Tinker Hatfield's Nike Air Max 90 Ultra Superfly T
An innovative celebration.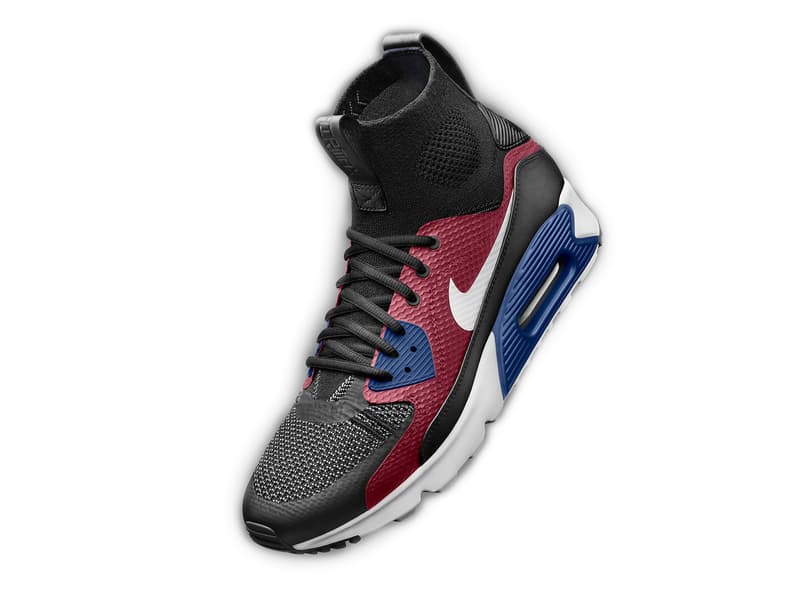 The celebration of Nike's Air Max Technology is in full swing. Gearing up for Air Max Day, the Swoosh has teamed up with Hiroshi Fujiwara, Tinker Hatfield and Mark Parker (HTM) in order to deliver some special mockups of its most iconic models. For 2016, each have contributed to their own silhouette reworking to symbolize each of their individual contributions towards the series of collaborations over the years. This time around, Tinker Hatfield places his own spin on the Nike Air Max 90 with the upcoming Nike Air max 90 Ultra Superfly T. Equipped with an extended Flyknit collar, you can find out Hatfield's inspiration behind the design below and expect this edition to release on March 22 via Nike's website and at select retailers on Air Max Day.
On breaking new ground

I struggle just being a colorist or an arbiter of style. So if I'm asked to redo an Air Max, I'm going to change it. I'm going to give it some additional technology. I've always liked wearing the Mercurial Superfly. I like how the collar feels. By adding that collar to the Air Max 90, we are changing its performance, which has always been an interest of mine as a designer.

On starting with the athlete

I've always taken a hierarchical approach to design, where I start by thinking about some kind of pinnacle user. I get there better if I zero in on a higher-level performer. In other words, I begin by thinking about an athlete — such as a world-class athlete or a past athlete. That initiates the whole notion of what style is to me. And, fortunately, this way of thinking has helped drive style all of these years.

On his color inspiration

Everything I do is colored by my experiences. When I draw, it's a culmination of things that I've seen and done to that point. When I was designing this shoe, I pulled inspiration from the United States and France. Each country has had considerable influence on my career, so that's where you get the reds, whites and the blues.

The color scheme also represents a bit of a departure for me, as I've been much more interested in secondary colors, or weird blends, throughout my career. But with this shoe, I went right back to the well with primary colors. It's a very interesting shoe, with a unique blend of technology. But the colorway is right down the fairway.