Shiekh Shoes Acquires Karmaloop
Does the failed retailer have a chance at life?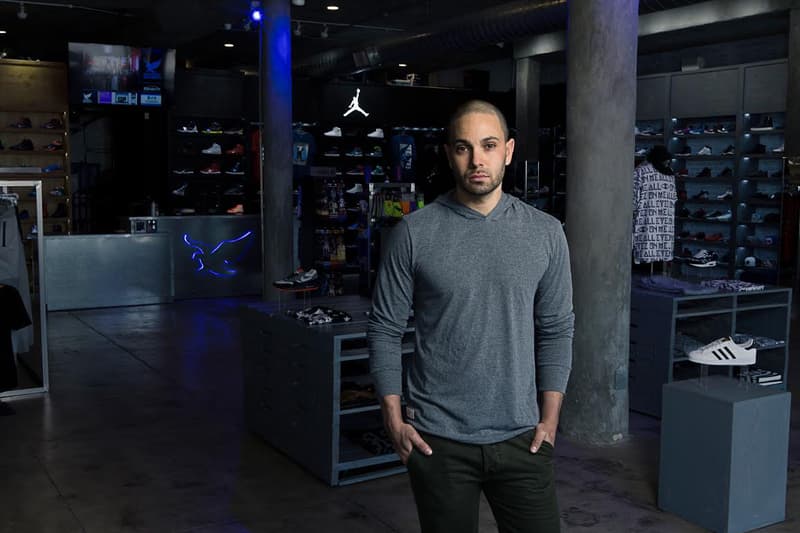 Karmaloop has finally been acquired, and its new owners are neither Kanye West nor Damon Dash. The failed retailer was bought by California-based sneaker retailer Shiekh Shoes, which operates over 136 stores in the U.S. The details of the purchase were not disclosed, but Shiekh Shoes's President Matt Fine thinks that this is a match that will benefit both retailers. "We are predominately a brick and mortar retailer and we think that in the future, having a strong balance between brick and mortar and a compelling e-commerce business will be a successful formula. There are also synergies between our customer. For me, this deal is two plus two equals six."
Greg Selkoe, who left the company shortly after it was first sold to Comvest Partners and CapX Partners for $13 million USD last May is optimistic, saying, "The brand is something I built over 15 years and it's obviously something that I care about. Certainly, the new owners are very friendly to me as opposed to Comvest. With Comvest we were not aligned and I didn't like how they treated the customers. But with Shiekh Shoes, I've actually spoken to the team and known about this deal for several weeks."
Selkoe is currently working on another e-commerce venture but was sued by Comvest for breach of contract last year. It is unclear whether this new acquisition would affect Selkoe's legal standing. While the deal is still in the early stages, Fine's top priority is winning back the trust of Karmaloop's old customers. Would you shop at Karmaloop again?