Virtual Reality Rollercoasters Are Coming Summer 2016
Fight Lex Luthor and an alien invasion on a virtual reality ride.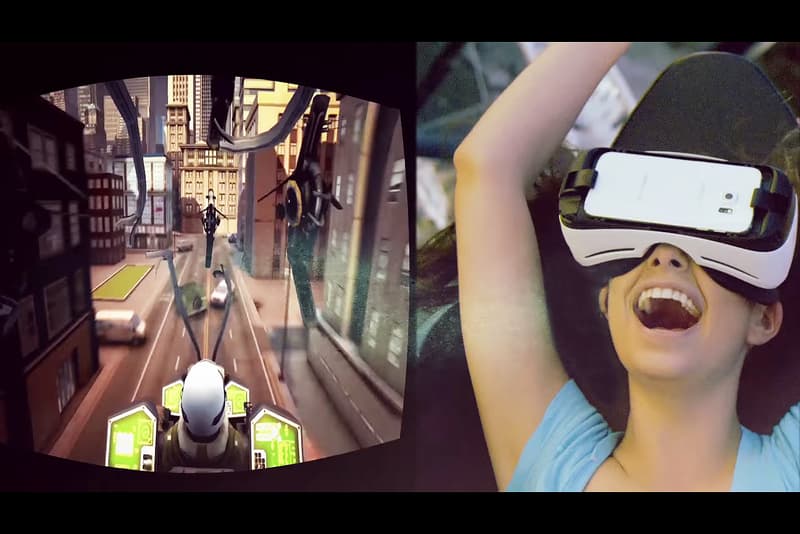 Virtual reality exploded onto the tech and gaming scene last year, and now, in a bizarre combination of real and virtual reality, Six Flags and Samsung are partnering to create a full-blown interactive rollercoaster experience. Coming to theme parks across America this summer, the system, worn as an Oculus VR headset, will immerse users in fantastical worlds as they ride nine rollercoasters, with six of them set in a "New Revolution," where you ride a fighter jet through an alien invasion on Earth, while the remaining three are thrust into the fictional comic book city of Metropolis to battle Lex Luthor, Superman's archenemy.
Those with Six Flags season passes will be invited to try out the VR experience before it opens to the public.