Kanye Spotted Wearing New Yeezy Boosts at LAX Airport
Teasing us with more looks from Yeezy Season 3.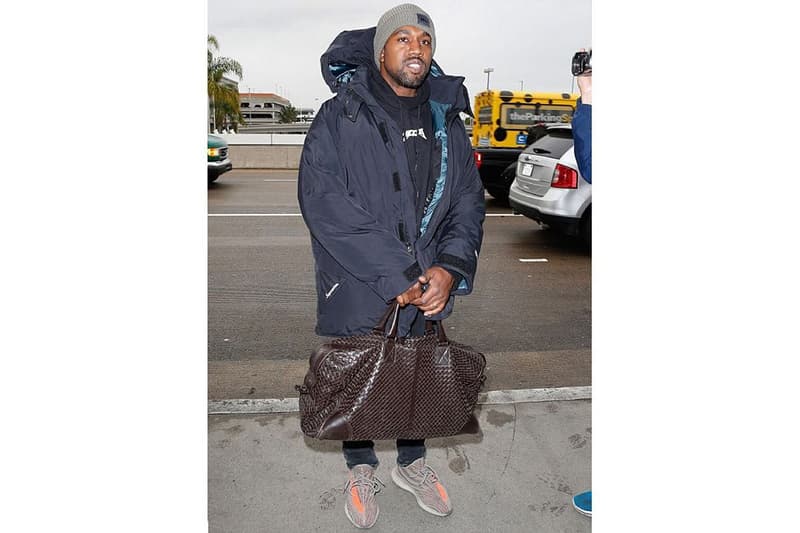 While it's still unclear whether the low-top Yeezy Boosts from Season 3 will be an updated 350 or the new rumored 550 version, Kanye was photographed at LAX airport wearing a pair of the sneakers that have been making the rounds lately. From what we can see, they're slightly higher than the 350s around the ankles and don't include the heel tab, making us wonder if this is an entirely new silhouette altogether. The brown and tan shoes also feature a bright orange stripe running along the upper, giving it a distinct look from its more neutral predecessors. While there's no word yet if these will even be released, one saving grace is that the new brown Boost 750s will be dropping in less than two weeks to hold us over until we get more news.