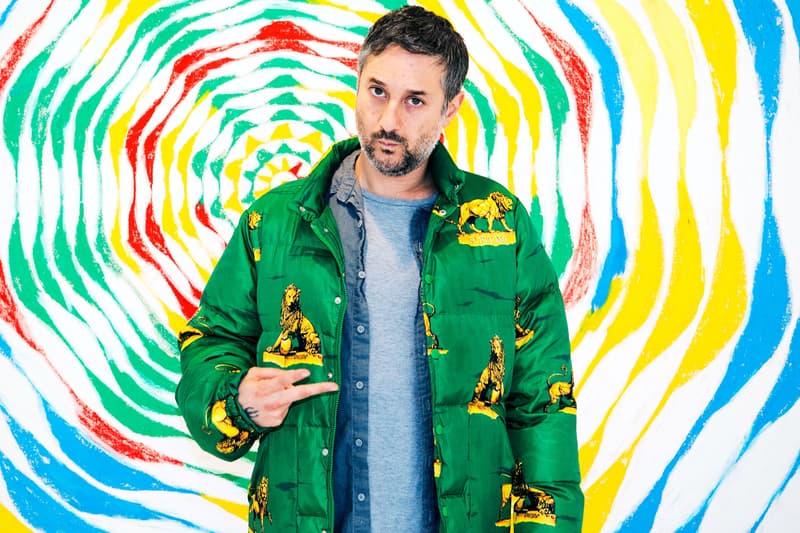 Harmony Korine Talks Guns, Art and Nashville
The 'Kids' writer speaks about going home.
---
Artist, filmmaker and screenwriter Harmony Korine sat down with Amuse ahead of his debut London show Fazors  to discuss a career that has taken in Dogme filmmaking, era-defining scripts and provocative artwork. Check out the snippet below and head to Amuse to read more about how moving back to his hometown has affected Korine's work and life. Fazors runs from February 8 to March 24 at London's Gagosian.
How are you finding it being back in Nashville, has it changed much?
It's a really mellow town, no one really cares, nobody sweats you, but it's a lot different now in comparison to when I grew up. It was pretty much just rednecks, alcoholic songwriters and their kids – and I was just a skateboarder. It was pretty violent and untamed in a lot of ways. It was a pretty raw place to grow up, and now it's become more cosmopolitan.

Have you found it less inspiring now that it's lost that rawness?
Yeah, it doesn't inspire me that much anymore. It used to be more country, it felt way more Southern, and now it's just got this southern flavour. But it's also a good place for me to work because I can switch off. I've got a big studio where I work and I'll play basketball with a friend or shoot guns.

How are you dividing your time between film work and painting?
I haven't really worked on any movies since Springbreakers to be honest, so the artwork and painting has taken a bigger role over the last couple of years, It's a much different process – I've been making movies since I was a kid and I love films, but they can also be problematic sometimes because they lack a kind of immediacy.

Yeah, there's this thread of immediacy weaved into all your work, it's like one stream of consciousness…
It's always been the same for me, whether I was writing books, painting, taking photos or making movies. I try not to differentiate between them or have a hierarchy between any of them. It's just always been about creating – the movies just became more what I was known for. It's just about expressing and so the last couple of years, painting has become more consciously fulfilling for me.