Victor Cruz Sits Down to Talk Shopping Trips, Music Picks and His Jump Shot
The New York Giants wide receiver stars in the OVADIA & SONS 2016 resort lookbook.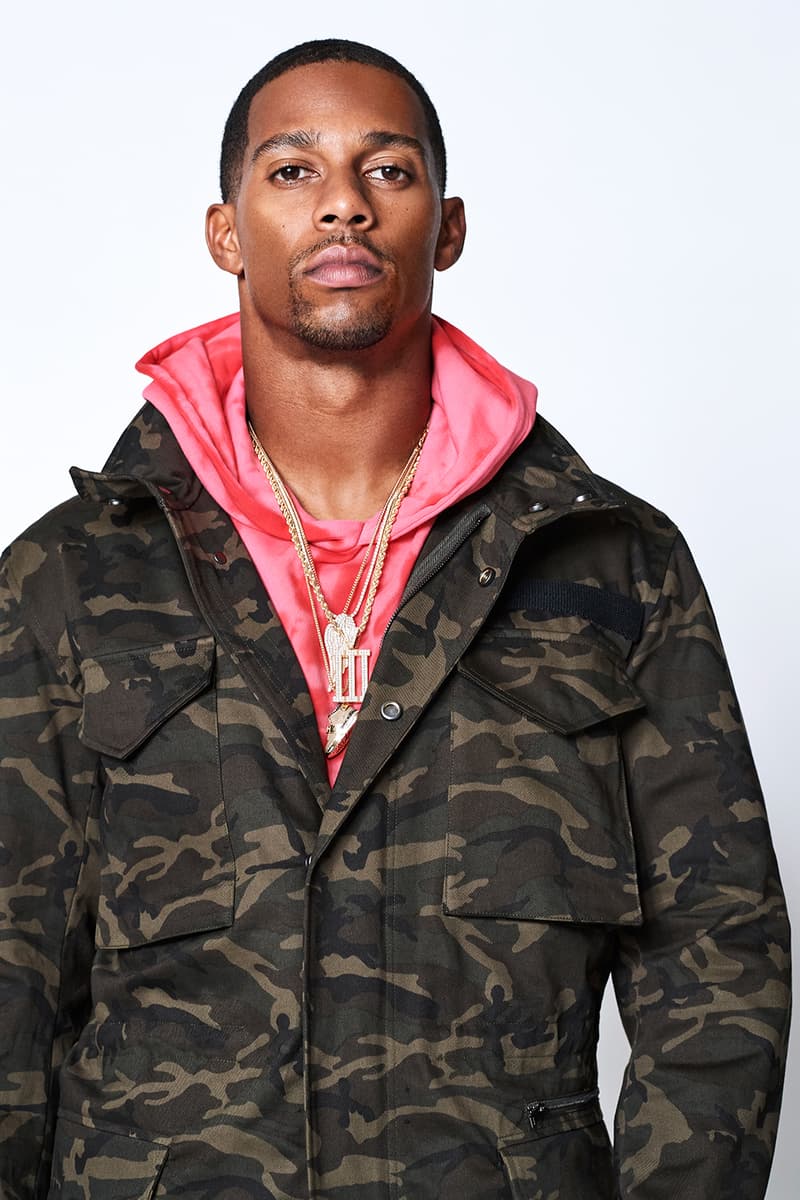 1 of 8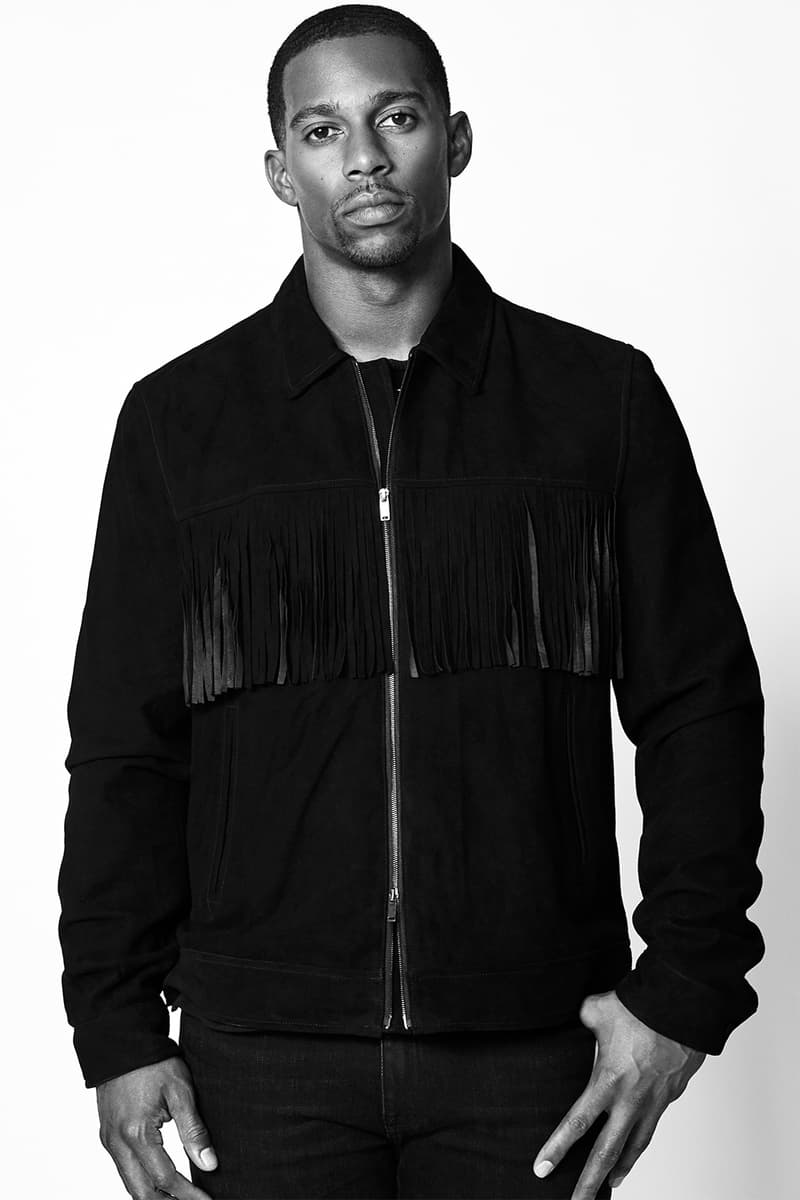 2 of 8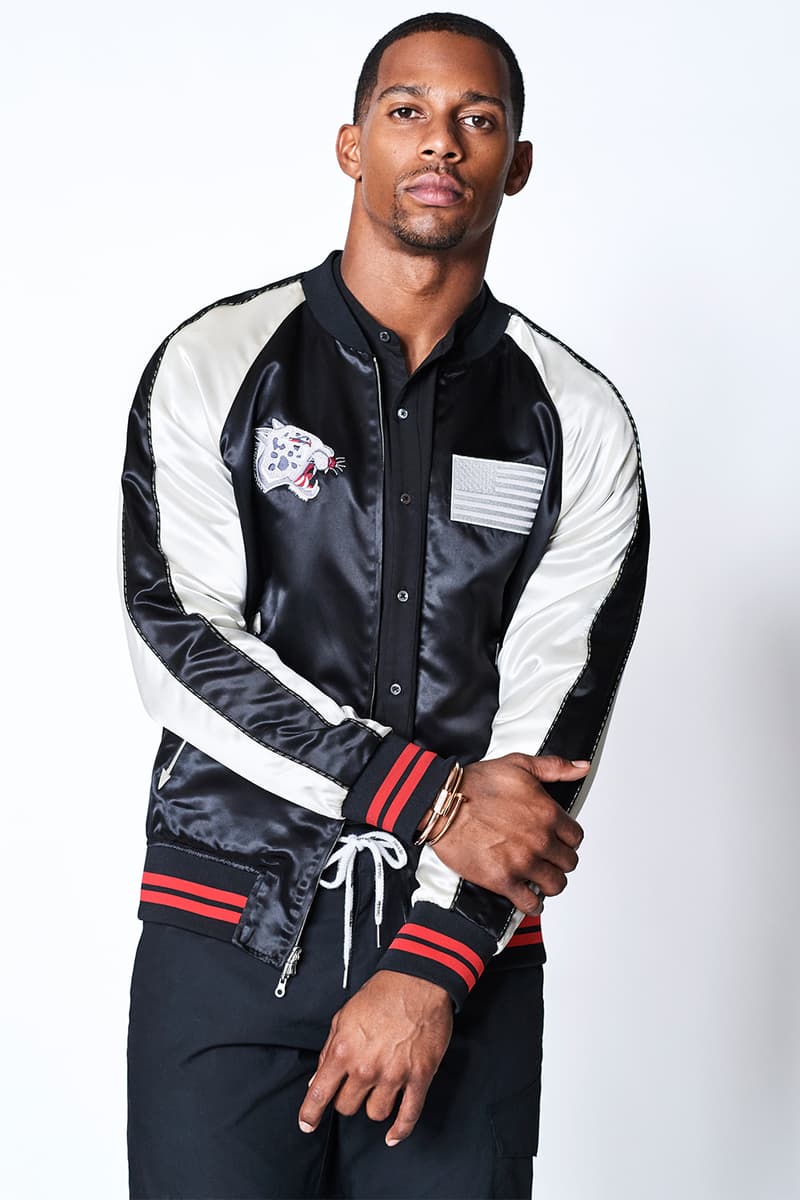 3 of 8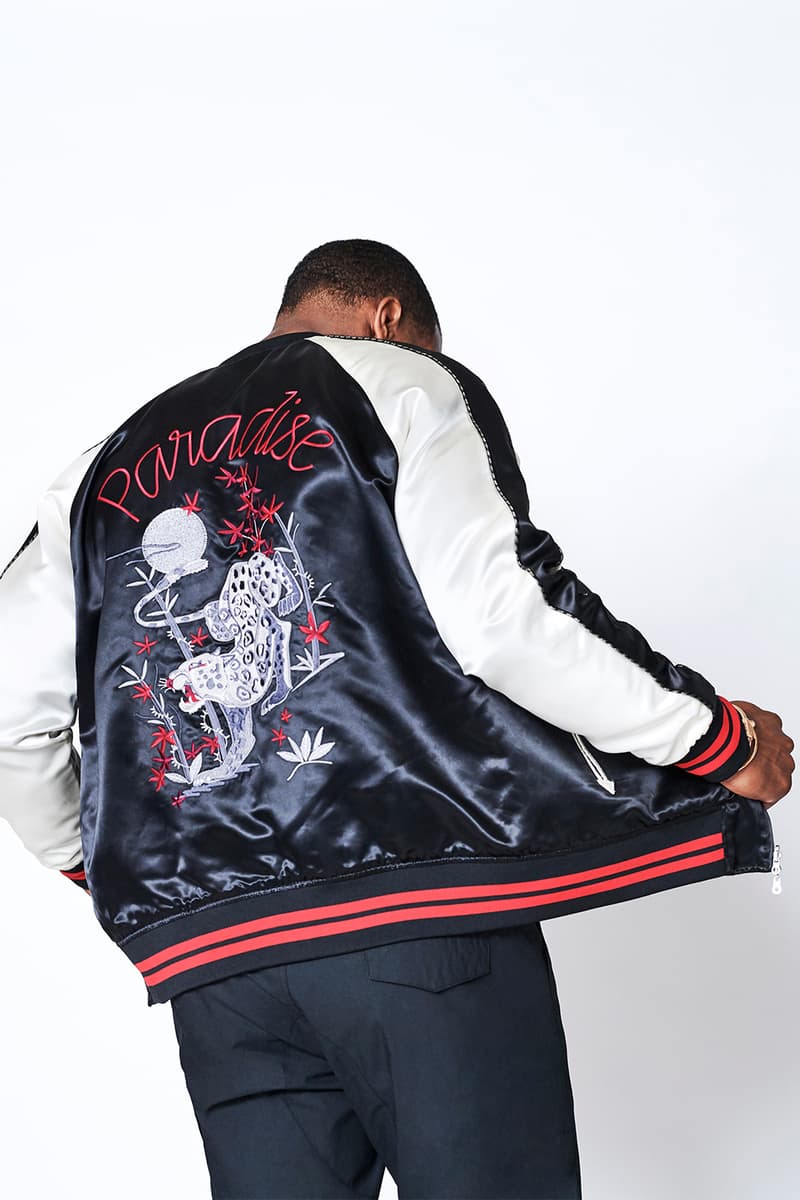 4 of 8
5 of 8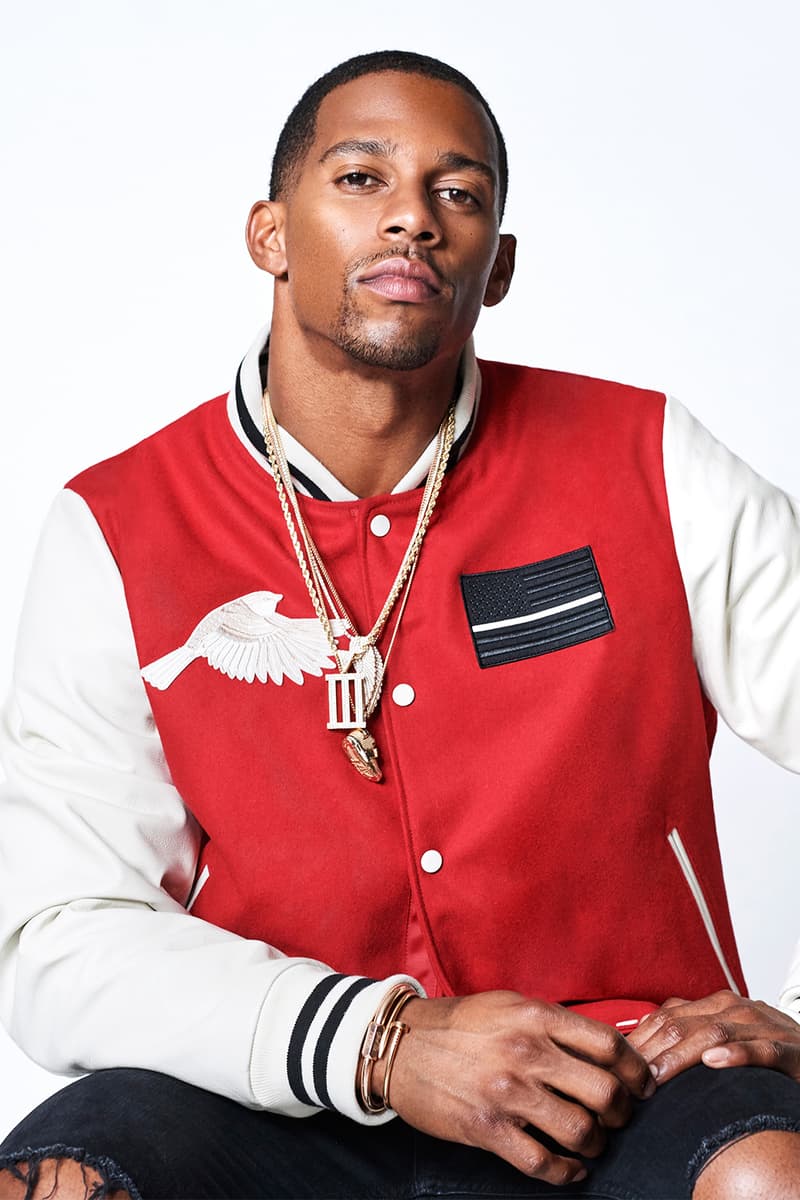 6 of 8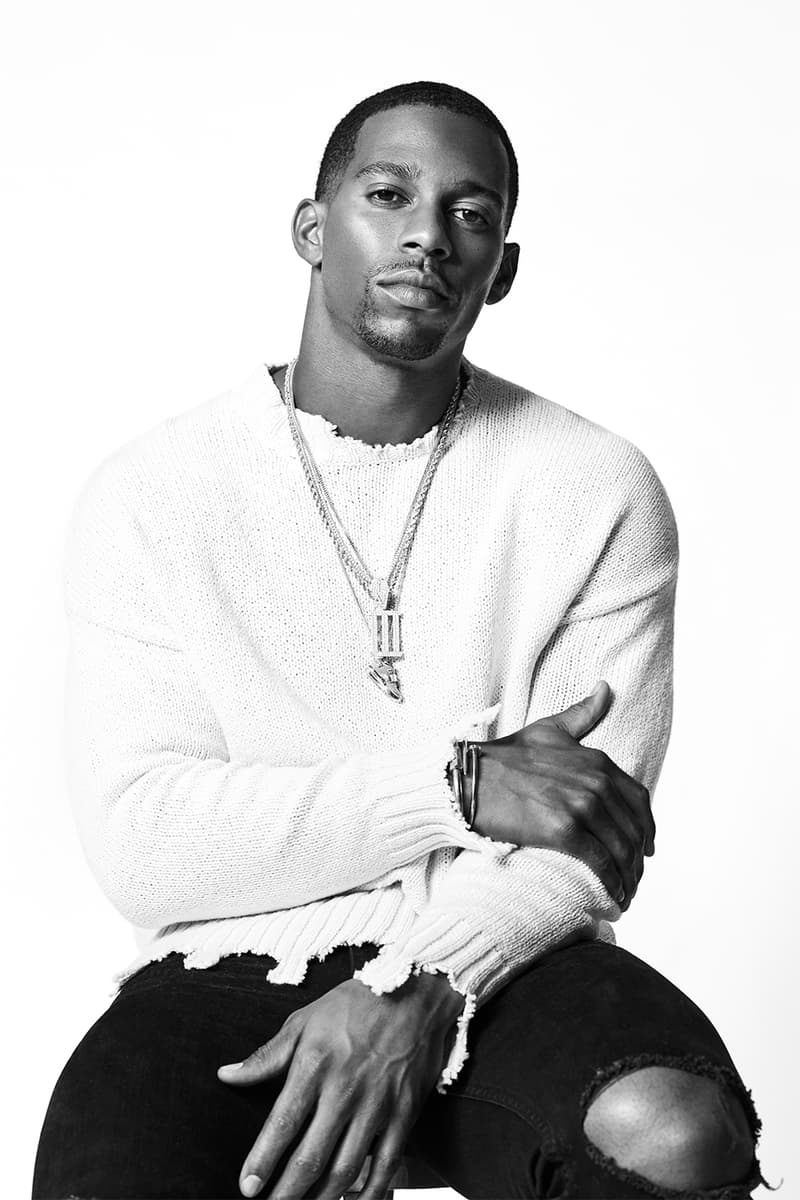 7 of 8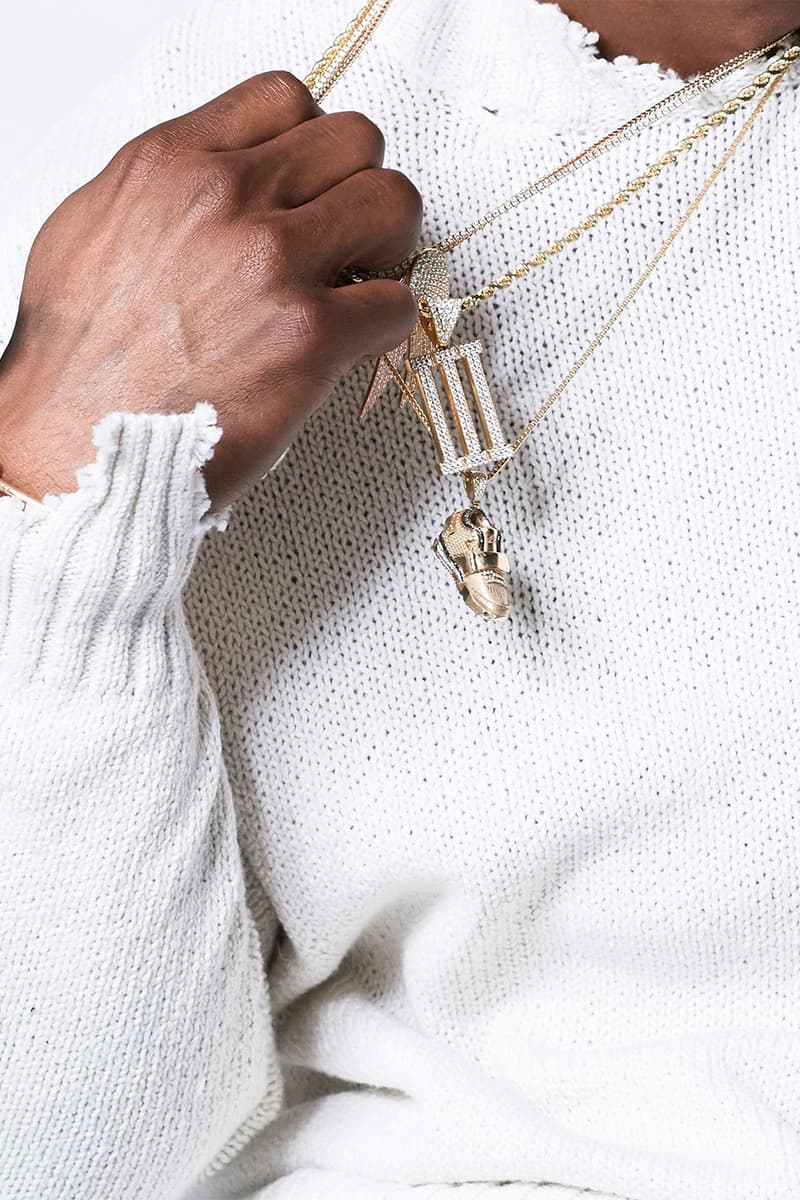 8 of 8
Star New York Giants wide receiver, Victor Cruz, follows on the heels of model Luka Sabbat as the latest face of OVADIA & SONS. The fashionable athlete appears in the New York-based brand's 2016 resort lookbook wearing OVADIA's signature contemporary menswear. Souvenir jackets, M-65s and varsity jackets are in full effect, layered in Cruz's signature style over hoodies and knits. Kicking off the launch of his lookbook, Cruz also sat down with label co-founder, Ariel Ovadia, for a fast paced interview covering a ton of topics from cologne, to coffee, to cars. Shop the complete OVADIA & SONS winter collection here, and read through the interview below.
Do you drink coffee?
Not a coffee drinker. I drink tea. I'm more of a tea guy.
I think you mentioned it before but do you have that one song you listen to on the way to the game? That one song that gets you hype and ready to go.
Oh man, there's so many I play before a game. The one song that I have to listen to before I step foot on that field, well it's actually 2 songs because they play back to back on the album, is "Free Mason" Rick Ross & Jay-Z and the song right after that, "Tears of Joy." Both of those songs bring me to a place back in Paterson and that mentality of grinding and doing everything that I needed to. That struggle of going through the things I was going through to make it to where I am today.
Let's say you're going shopping and you see something that you really think is cool, what do you say?
My favorite line is "Yo, this is crazy." That's kind of my line. So if I see something in the window or in a store I say "Yo, this sweater is crazy!"
Whats your favorite season of the year?
Definitely Fall. You know, I'm a layer guy so I like to put on a light jacket, put on a hoody. I grew up on the east coast so that's what you know, that's where you come from. So I think Fall is the time you can get the swaggiest with your clothing.
You want fries with that?
Absolutely. I want fries with that.
Favorite movie as a kid?
Has to be A Goofy Movie. I watched that movie time and time again. I know every word, everything.
Whats your signature scent?
My signature scent is Santal 33 by Le Labo.
Whats your favorite city outside of NY?
I have to go Los Angeles, California. And it just became my favorite city because of the weather and I feel like there's never a bad day in LA. It's beautiful to walk around there and the energy is always positive.
Hows your jump shot?
Water. Always. Bri, don't hate. I feel the hatred coming from you right here but you know the jump shot is still water. Still got the wrist.
Whats the last gift you bought yourself?
Ahh. The last gift I bought myself was an Audi R8 for my birthday. Matte black with carbon fiber piping on the side. It's really a crazy car. That's the last gift I treated myself with.
Do you have an after game routine?
Well, after the game I usually meet with my family. My mom, my daughter, my friends depending on the time of the game, and we always get something to eat. We always get together as a family. My favorite place to eat is Hillstone so we may go there or to a local place in Jersey to grab some food.