The Best High Fashion Collaborations of 2016
Did your favorite partnership make the cut?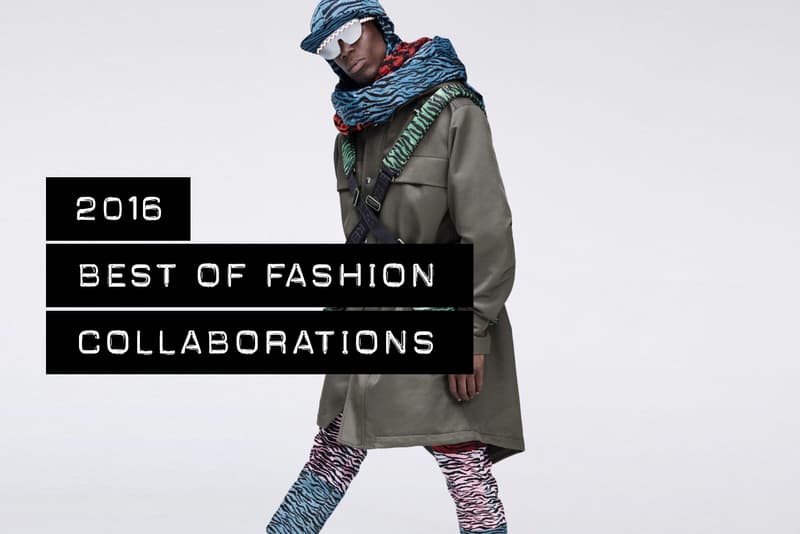 Just a few years back, high fashion collaborations were still in its nascent stages. Often confronted with fears of tarnishing a luxury house's name, high fashion labels rarely — if ever — worked or partnered with another brand or designer. Normally, fashion collaborations were reserved for streetwear labels — think Supreme and its frequent partnerships. However, the landscape of fashion has become increasingly democratized, and the formula of offering limited edition pieces designed in collaboration with another brand or person proved to be extraordinarily lucrative and beneficial for both parties. The marquee example would be H&M's annual designer partnerships. The Swedish fast fashion brand has worked with everyone from Karl Lagerfeld, Lanvin, Versace to Maison Margiela. In all cases, the joint collections allowed the high fashion brand to tap into the mass market, offering its designs for prices more people could afford. This resulted in increased brand awareness and fanfare unachievable otherwise. Aside from the myriad of quantitative positives, collaborations often spawn holy grail-level items and unforgettable collectible pieces. This year was a stellar year for high fashion collaborations, with luxury brands and designers really opening up to partnerships. Check out our list of this year's best high fashion collaborations, and let us know what you think.
Uniqlo x Lemaire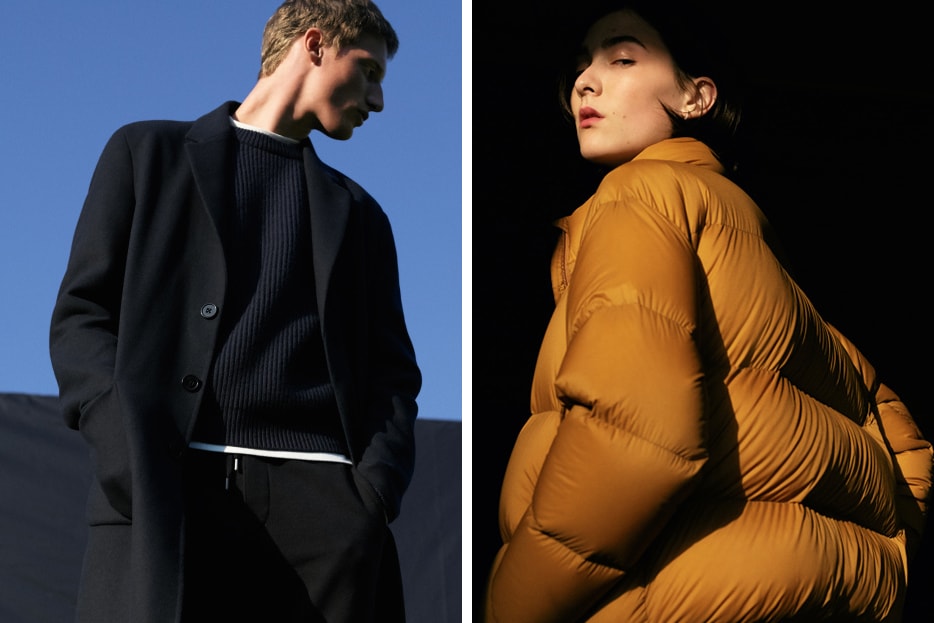 A longtime Uniqlo collaboration, Christophe Lemaire teamed up with the Japanese fast fashion retailer once again for a 2016 spring/summer collection. Known for his effortless minimalism, the ex-Hermès designer has an affinity for basic pieces and clean silhouettes. The success of his collaborative collection eventually led Uniqlo to tap the designer to helm its Uniqlo U imprint and serve as artistic director of Uniqlo's Paris R&D center. Uniqlo U continues to be stocked at Uniqlo stores worldwide.
Vetements 2017 Spring Summer Collection

No list of best fashion collaborations this year would be complete without Vetements. The urban luxury brand helmed by brothers Demna Gvasalia and Guram Gvasalia has ascended the high fashion ranks and became a bona fide industry favorite. For its 2017 spring/summer show, the trailblazing label that is known for surprises, surprised again. It collaborated with 18 different brands including Carhartt, Levi's, Canada Goose, Eastpak, Reebok, Alpha Industries, COMME des GARÇONS, Champion, Schott and even Juicy Couture. Offering a distinctively Vetements-take on these brands' signature items, the collection boasted impressive reworks that redefined traditional silhouettes and shattered the definition of "collaboration." See the full collection here.
Kenzo x H&M

Every year, H&M's designer collaboration incites fanfare around the world. This year, the Swedish fast fashion label tapped Parisian label Kenzo, helmed by creative directors Humberto Leon and Carol Lim (also the co-founders of Opening Ceremony). First announced back in May, the collection finally released in November. Even before the collaboration dropped, pieces were being listed on eBay for multiple times the price. While the partnership featured items that were zany and exceptionally bold, consumers were willing to cash in, enticed by the relatively low price point for designer goods. Hence, many of the zebra-printed, bright pieces still sold out.
Gucci x GucciGhost

Alessandro Michele, Gucci's creative director, enlisted street and graffiti artist Trevor Andrew (better known as GucciGhost) on a collaborative collection of apparel and accessories. Andrew, an ex-Olympic Canadian snowboarder, has always had an affinity for the Italian luxury label and got his moniker one Halloween when he dressed up as a ghost using a Gucci blanket — hence the name, GucciGhost. The collection features Gucci's signature interlocking G branding drawn in Andrew's signature style, alongside GucciGhost's.
Raf Simons x David Sims

Back in 1999, photographer David Sims helped designer Raf Simons by photographing models at a casting, and the pictures were then published in a book called Isolated Heroes. Fast forward to 2016 spring/summer, the partnership came to life again in a capsule collection of the same name, based off the same photographs which were printed onto items of clothing. This collaboration followed a string of stellar partnerships from Raf Simons, who has also teamed up with Sterling Ruby, adidas and Fred Perry.
OFF-WHITE x Moncler

Moncler partnered with streetwear favorite OFF-WHITE on Moncler O, a collaborative line between the two brands. OFF-WHITE Virgil Abloh put his brand's touch on Moncler's stylish and functional winter pieces, inspired by North Sea fishermen. The technical range of products includes long jackets, puffer coats, waistcoats and trousers made to look like pieces fisherman would wear, such as lifejackets and waxed sailing jackets. The pieces are as functional as they are stylish, with coats that come unlined or padded and materials such as MAC, a double waterproof cotton. See the full lookbook here.
fragment design x Louis Vuitton

Louis Vuitton's menswear creative director had a big year in collaborations, having partnered with NikeLab in addition to releasing his collections for Louis Vuitton. The British designer also teamed up with Hiroshi Fujiwara's fragment design on a collection of bags, accessories and footwear — a collaboration so popular that the duo decided to expand into clothing as well. The highly-anticipated project resulted in a streamlined range of bags bearing Louis Vuitton's iconic monogram print rendered in a blue-gray hue, matched with fragment's trademark lightning bolt logo on a range of accessories. The launch of this collaboration at Japan's Isetan caused massive lines streaming out of the department store for blocks.
Olivier Rousteing x NikeLab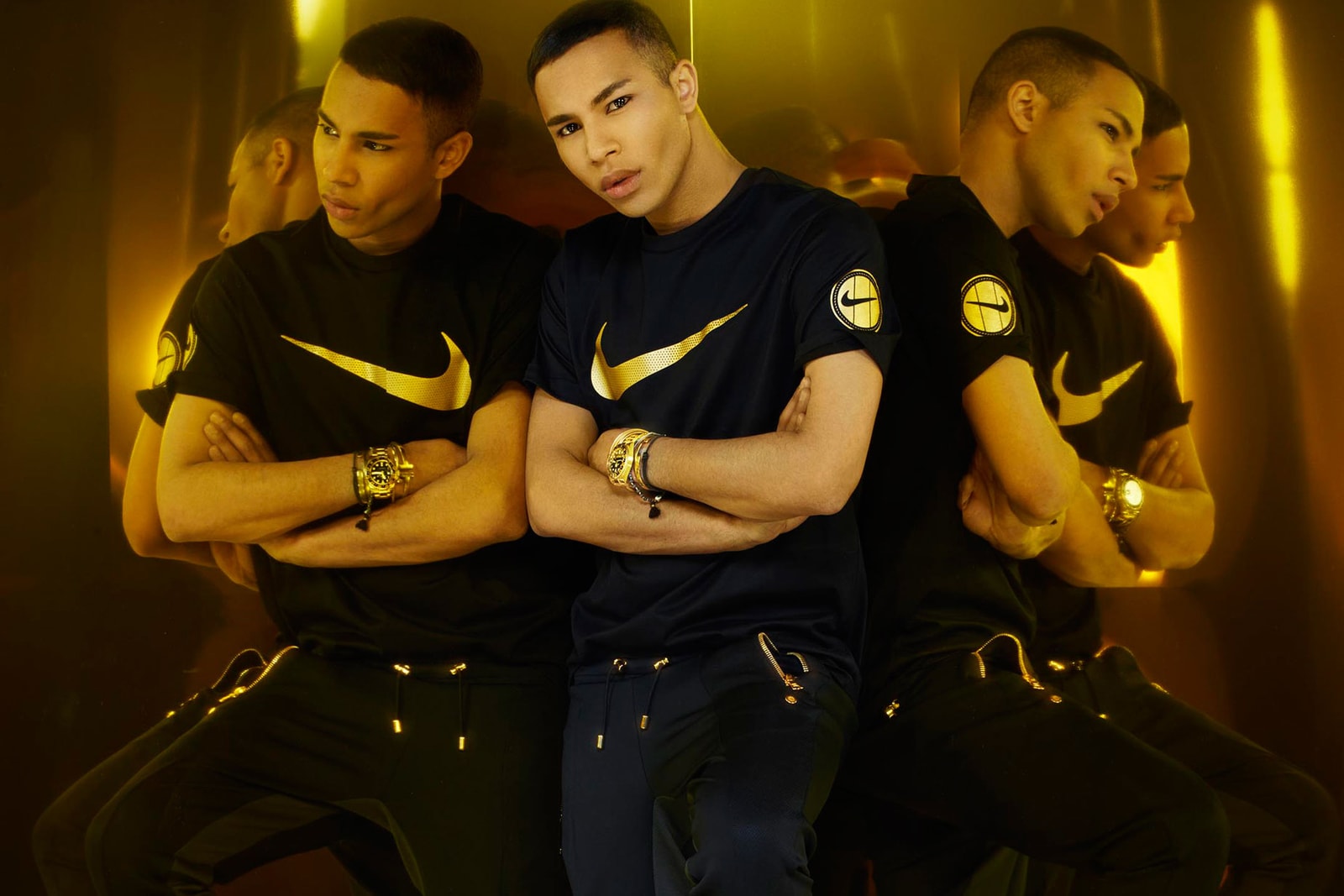 Balmain designer Olivier Rousteing teamed up with NikeLab on a gilded collection of apparel and footwear. Inspired by soccer, the pieces were athleisure-friendly but fashion-forward with Rousteing's signature luxurious and intricate touch. Called "Football Nouveau," the range consisted of black and gold and footwear options included the Footscape Magista, Free Mercurial Flyknit, Roshe Tiempo VI and Free Hypervenom 2.
ALYX x fragment design

While ALYX has, until recently been a women's-focused brand, its founder Matthew Williams collaborated with Hiroshi Fujiwara of fragment design on a 10-piece collection of unisex styles. Exclusive to THE PARK ・ ING GINZA, the collection boasts reappropriated Dickies, T-shirts, pants and accessories. Highlights include an MA-1 bomber jacket and rose-embroidered pants, alongside an eye-catching Vibram boot.
Alexander Wang x adidas Originals

During Alexander Wang's 2017 spring/summer runway show, the designer unveiled a whole new collaboration with adidas Originals. Accompanied with a lookbook shot by Juergen Teller, the collaboration was a match made in heaven as Alexander Wang often channels sportswear looks for his eponymous brand. The whole collection boasts 84 unisex pieces from hoodies, crewnecks, T-shirts to footwear. While the collection saw a highly-limited release in select cities around the world, the full range is expected to drop in 2017. See the lookbook here.
Honorable Mentions:
GUESS Originals x A$AP Rocky

While GUESS is not really an high fashion label, the brand still deserves an honorable mention for its throwback collection with A$AP Rocky. Inspired by classic '90s GUESS designs, the pieces include signature striped basics boasting OG GUESS branding remixed as GUE$$. See the full range here.
Riccardo Tisci x NikeLab

Givenchy's Riccardo Tisci has been a longtime collaborator with Nike, having designed a collection of hyped-up Air Force 1 shoes that were snapped up immediately. Early this year, the designer announced another collaboration with the sportswear giant, first reimagining the Dunk Lux Hi. He then released an apparel collection in addition to several more shoes. The collaboration still deserves an honorable mention, although the main focus of the partnership has always been on the sneakers.