Uber's 'Rogue One: A Star Wars Story' Promo Turns Your Car Into a Starship
In anticipation for the film's December 16 opening night.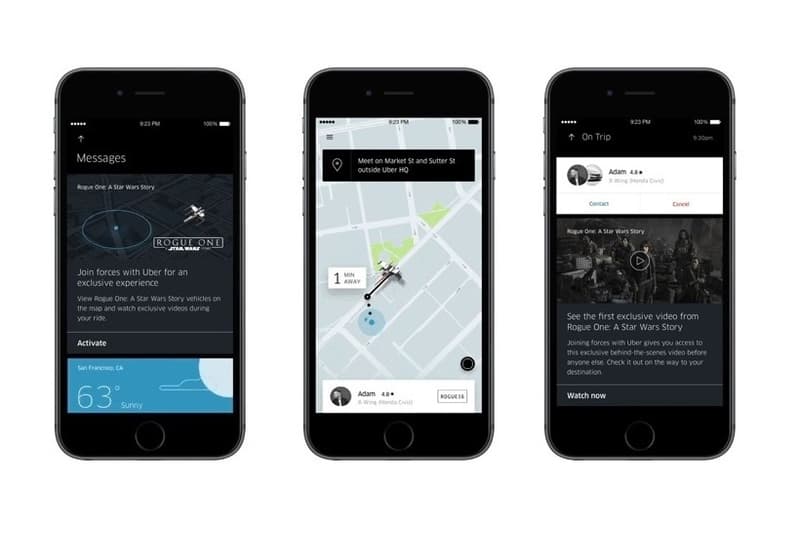 Star Wars fans might be excited to hear that Disney has teamed up with ride-hailing app Uber for a real-life Star Wars experience. The latest Rogue One: A Star Wars Story promo lets Uber users unlock special Rogue One features, such as turning your Uber vehicle location tracking icon into a starship and access to exclusive video content including behind-the-scenes footage on the app. "This collaboration delivers, at your fingertips, a first of its kind warm-up to the journey and vehicles you'll see in Rogue One," commented Asad Ayaz, the executive vice president of marketing at Walt Disney Studios. The Star Wars and Uber promo will run from December 12-18 in hundreds of cities worldwide. Rogue One: A Star Wars Story hits theaters on December 16. In the meantime, you can brush up on the characters here.