Director of 'Rogue One: A Star Wars Story' Says Movie Originally Had a Very Different Ending
MASSIVE spoiler ahead, do not read if you haven't watched it yet.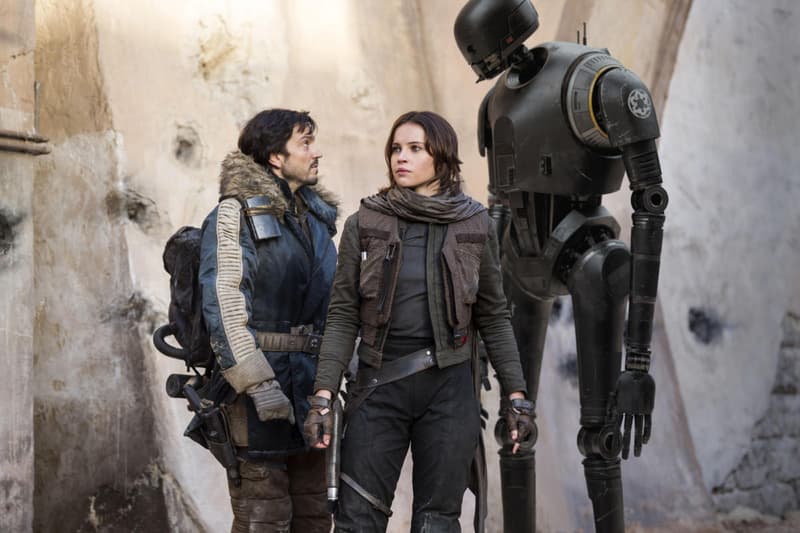 WARNING: The following contains a heavy spoiler for Rogue One: A Star Wars Story. STOP HERE if you have not watched the film and do not want the ending to be spoiled.
After lighting up the global box office to the tune of $290.5 million USD over the weekend, the director of Rogue One: A Star Wars Story now says the ending was completely different than originally intended. In a post-release interview with Empire which has since been taken down, Gareth Edwards explains why a lot of the content we saw in the trailers differed from the actual movie and what the original ending was supposed to be before everything was reworked and reshot.
Read Gareth Edwards' revelation of the original ending, where all of the main character don't die, below.
The very first version, they didn't. In the screenplay. And it was just assumed by us that we couldn't do that. 'They're not going to let us do that.' So I was trying to figure out how this ends where that doesn't happen. And then everyone read that and there was this feeling of like, 'They've got to die, right?' And everyone was like, 'Yeah, can we?'

We thought we weren't going to be allowed to but Kathy [Kennedy, President of Lucasfilm] and everyone at Disney were like 'Yeah it makes sense/ I guess they have to because they're not in A New Hope.' And so from that point on we had the license.

I kept waiting for someone to go, 'You know what? Could we just film an extra scene where we see Jyn and Cassian, they're okay and they're on another planet?' And it never came. No one ever gave us that note, so we got to do it.
I think I speak for most people when I say, I'm glad they made this decision. The film's ending as it stands is much more powerful and unexpected.