mita sneakers Puts Walt Frazier on a $1,000 USD Bill for Its PUMA Clyde Collaboration
And MAGIC STICK comes on board, too.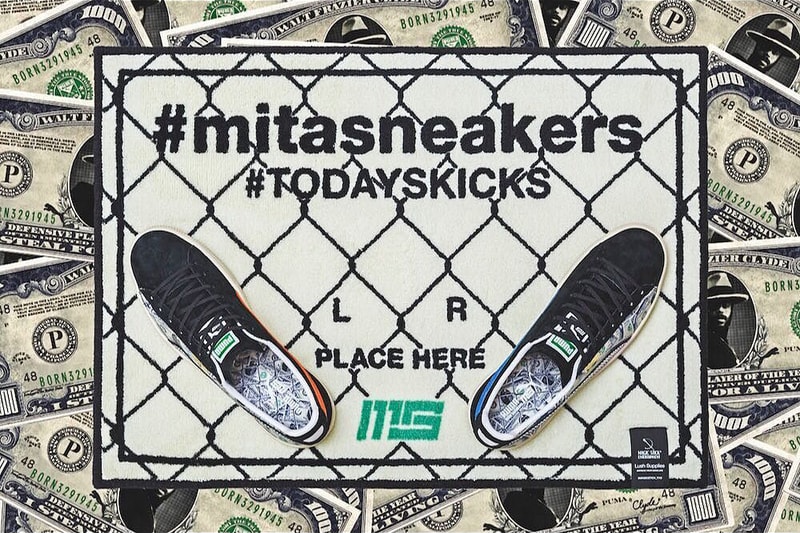 Off the court, hall-of-famer Walt "Clyde" Frazier has always been known for his bold style, so when it came time for mita sneakers to take on the former Knickerbocker's signature PUMAs, it looked no further than the point guard's inimitable swagger for inspiration. Juxtaposing boldly decorated leather quarter panels with black suede medial sides that sport Knicks-inspired orange and blue formstripes, the design is highlighted by $1,000 USD bills that bear Clyde's own likeness — along with the phrase "I Steal For A Living" as a nod to Frazier's defensive prowess — while the lateral stripes come covered in faux pave. The aforementioned $1,000 USD bills even adorn the custom footbeds, as does mita's signature chainlink fence motif.
Dropping alongside a corresponding #todayskicks tag mat from MAGIC STICK, the limited-edition Clydes are due out this Saturday, December 10 — as is mita's "Ssmørrebrød" edition of hummel's Marathona OG.