The Chef Behind General Tso's Chicken Has Died at the Age of 98
The iconic dish will live on.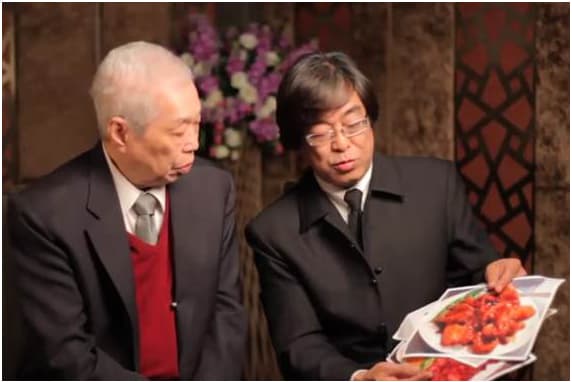 Chef Peng Chang-kuei died on November 30 at the age of 98. Although you may have never heard of him, there is an extremely high chance you have eaten his contribution to the culinary world; General Tso's chicken. You walk into any take-out Chinese restaurant and it is almost always up on the ordering board or menu in the top 5 dishes. Composed of breaded and stir-fried chicken drenched in a sweet and spicy sauce, the story behind its creation is one fitting of such an icon.
Chef Peng was working for the Taiwanese government in 1954 when they hosted a banquet for U.S. Navy Admiral Arthur W. Radford and other high-ranking government officials. In honor of the occasion, the chef wanted to expand the menu and General Tso's Chicken was born. The chef coined the term on the spot when asked by the admiral what his dish was called. Being from Hunan, a province in China, Chef Peng named the dish as a tribute to a war hero from his home province. In 1973, he opened a restaurant in New York City that regularly served officials from the United Nations and former Secretary of State, Henry Kissinger. Returning to Taiwan in the '80s, the chef founded Peng's Garden Hunan Restaurant, a Hunanese cuisine restaurant chain. He was interviewed in 2015 for a documentary titled The Search for General Tso that focused on the impact of the dish in Chinese-American cuisine and its origins.