Eric Koston and Guy Mariano Shed More Light on Their New Venture numbers
The two legends talk the source of the name and some challenges they have faced thus far.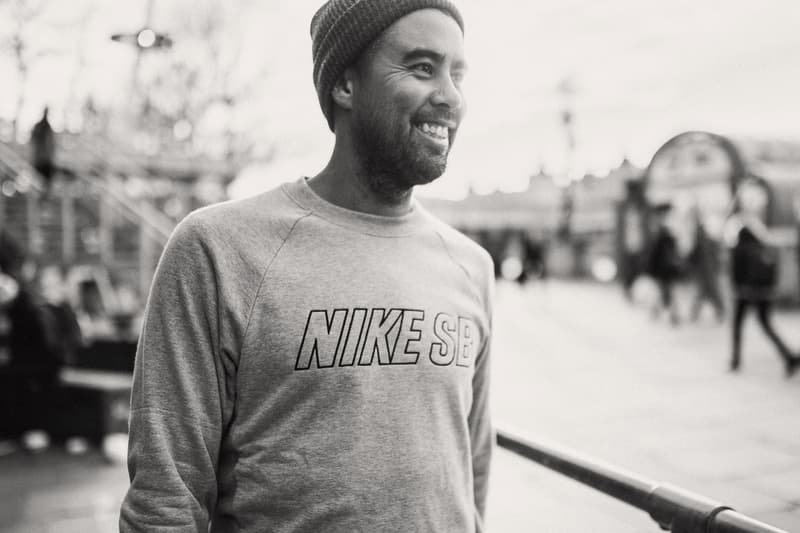 Two of the most influential skaters around in Guy Mariano and Eric Koston introduced their new company, numbers, earlier this week. While the imprint already unveiled its team and a forthcoming Nike SB collaboration, much of the venture still remains a mystery. Luckily for us the two legends shed more light on their collaborative company, more specifically the surprising source of the name, the motivation behind starting it up, and some of the challenges they have faced thus far. Read an excerpt of the interview below and head over to Thrasher for the full story.
So you guys are starting a hard goods company in 2016. Which of you is more the George Powell and which of you is more the Stacy Peralta?

Guy: I think, actually like I would say you're Stacy.
Eric: You think I'm the Stacy?
Guy: Yeah.

Are you more the creative visionary? You're more the products guy?

Guy: Well I would just say this – I'm seriously impressed by how involved Eric is on every little thing. Eric is a perfectionist. I've known that my whole life. It shows in his skating and other things he's done. We play basketball, he's competitive, he's just good at everything, golf, whatever. With this brand it's been no different and you know we were chasing this artist, because it's a little art based, and we wanted to reach out to different people. But Eric has jumped on a plane to New York to wait at an artist's doorsteps to try to get graphics, like with Mark Gonzales, you know what I mean? How he's jumped on this and attacked it. A lot of people might think that things just always fall into Eric's lap because he's Koston. But he's worked really hard on this and we've already spent some sleepless nights and done a lot of just grinding on this thing. Which I didn't personally know how much we were gonna get into and Eric has just came through and been great with it.

Yeah, you have several businesses, Eric. But is this your first job, Guy?

Guy: It's my first job.
Eric: No, Fourstar was, but still. It was a job for us, remember that.
Guy: It's strategic and Eric is good at playing King of the Road.

He's very good.

Guy: And so, you know, it's one of the most strategic games out there, starting a company.
Eric: I'm a gamesman, you know? I just love to game. We knew it was gonna be hard. We're a small brand, you know? But what's been challenging is being on Nike and watching a big machine operate. It's tough trying to operate because we have the experience now to try to roll things out the way a bigger company would but we're like four dudes doing it. So that's the kick to the nuts that really sinks in where you're like, "F*ck man, it's gonna be hard." We're a straight up garage company.
Guy: Like I imagined our first launch being very easy and calm and then next thing you know we're fumbling around with the phones like, "Is the thing going live? Is the link there?" Music's not getting cleared and I'm just like…
Eric: Yeah, we had some things.
Guy: It's real.
Eric: But I don't think… that shit never stops I feel like. That's just how it happens with everything. Like I was fuckin' panicked, we haven't slept, just a lot of anxiety but then you gotta also remember it's like, "Why am I putting that much pressure on myself?."