Young Thug Wants You to "Stop Believing in Genders"
He also speaks on his new album and "honesty."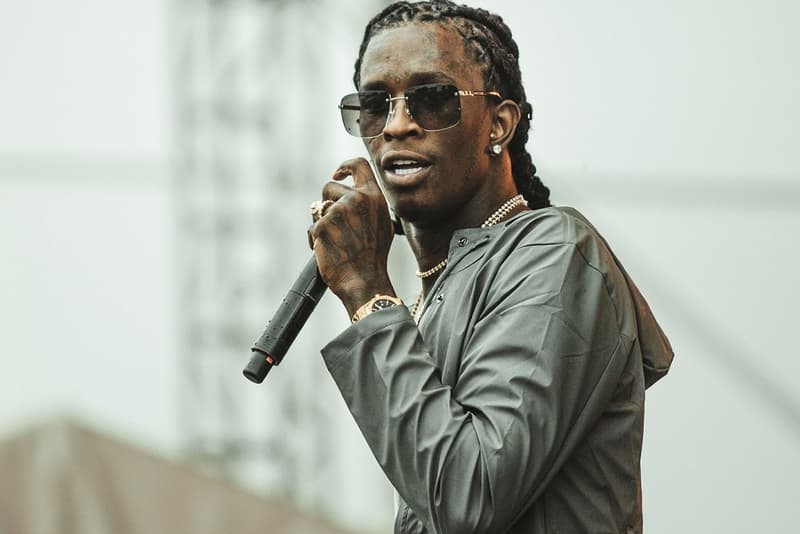 Young Thug takes center stage once more for the November edition of  V Magazine. Speaking to William Defebaugh for a new cover-story, the Atlanta star shares a few choice quotes about his attention-grabbing sartorial choices, future projects and "honesty." Most notably, Thugger boils down the statement he was trying to make with the now-infamous JEFFERY cover dress to this straight-to-the-point explanation:  "Stop believing in genders." He also opens up about the titular inspirations behind the artist-based song-names on No, My Name is JEFFERY, saying that he was simply being "honest." "The names of the songs were really who I was thinking about when I was making them, or who encouraged me to make them. So it was really a moment of honesty for me. To the world it may be greatness, but to me it's just honest," explains Thug. As far as what's on the horizon for him, the Slime Season artist is beyond confident when it comes to his next album. "It'll probably be f*cking ten times harder than JEFFERY," he says. "Like this one was kind of Jeffery, but it was still kind of street. This one is gonna be just fully Jeffery."
For more, head on over to the official V Magazine website to read the full feature.