Kinfolk Collaborates With Cockpit USA on a Blue Sheepskin Bomber Jacket
Jey Perie unveils the Brooklyn brand's latest partnership.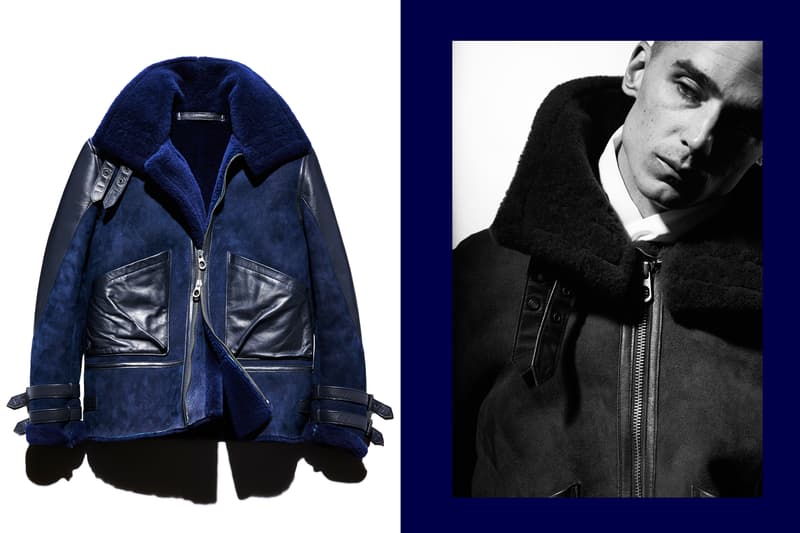 1 of 4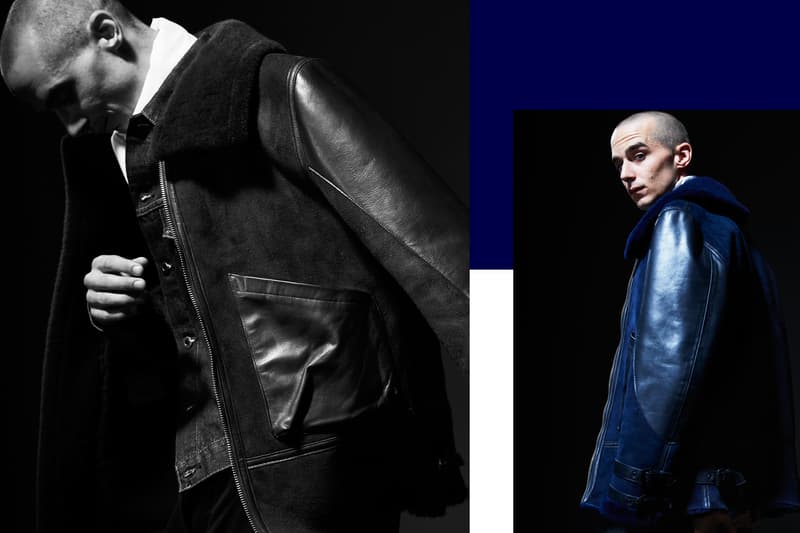 2 of 4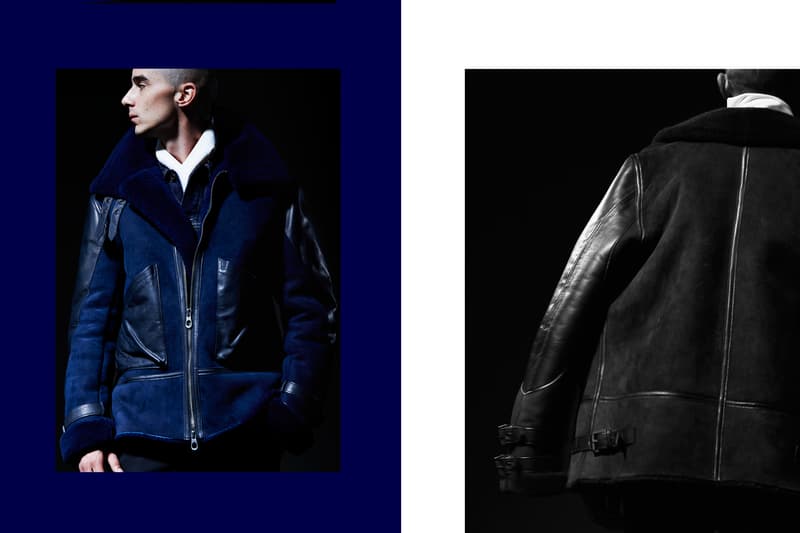 3 of 4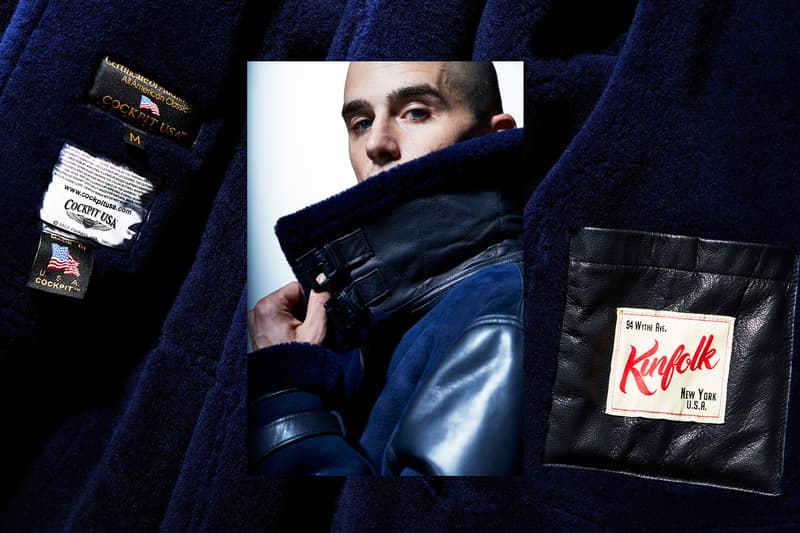 4 of 4
Every layered cake needs a cherry on top, and I felt our FW16 collection was missing that cherry. I was wrapping up design for FW16 and wanted to work on a shearling piece, but that's not something we could produce at the highest level in small quantities, so my team and I started looking for a U.S.-based brand specializing in sheepskin. After a bit of research, Cockpit USA became the obvious choice.
We reached out and they were very responsive from the get-go. That was the start of what was, in my opinion, the most balanced design process I've been involved in. I came up with the idea of building a more fitted shearling jacket based on one of their classic women pieces, Cockpit USA founder Jacky Clyman understood what we wanted straight away and came up with idea of sourcing a colored skin rather then the traditional tan, and after a bit of back-and-forth we settled on navy. The tonal patchwork was also inspired by a women's piece.
I'm very proud of how it turned out, and working with the Cockpit USA team was a treat. We were fortunate to get amazing feedback from retailers and press over the last few months.
The cherry of all cherries as far as our Fall '16 collection is concerned.
The Blue Sheepskin Bomber will release Saturday, November 5 at ComplexCon and The Kinfolk Store for $1,400 USD.