Supreme Takes a Stand on This Year's Presidential Election
Educating the kids on the importance of voting.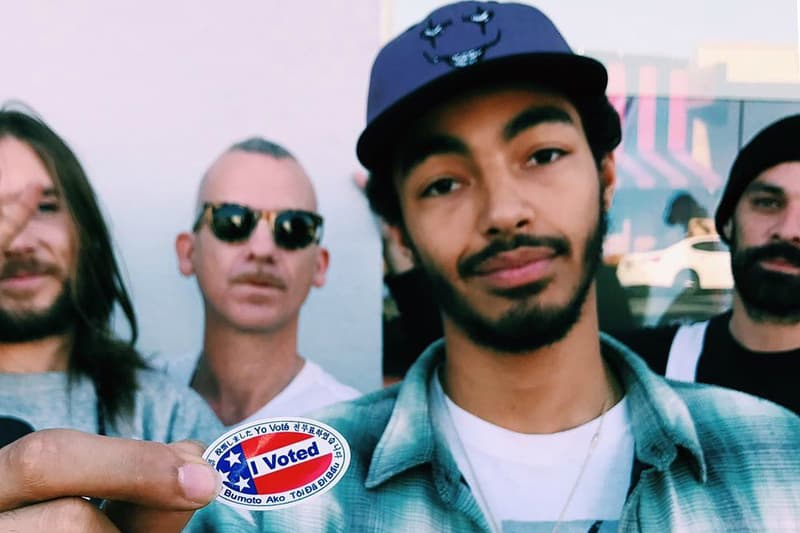 Streetwear brand Supreme recently posted to its Instagram page with an image of its illustrious skate team, including Jason Dill, holding an "I Voted" sticker for this year's presidential election. The label also captions the photo with:
This might be the most important decision of your life, make it count. Go Vote Tuesday, November 8th. #imwithher #fucktrump
This is not the first time Supreme has voiced their opinion concerning politics, as the brand has gone as far as printing "Fuck Bush" stickers for the 2006 spring/summer collection along with numerous references to anti-government slogans and graphics throughout its seasons.
Election Day is on Tuesday, November 8.