Conor McGregor Refuses to Fight Again Until UFC Gives Into His Demands
Can the history maker get what he deserves?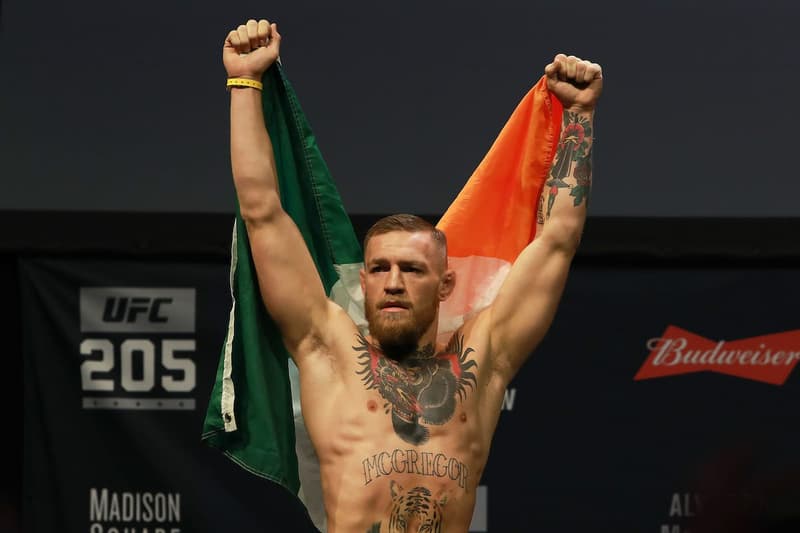 Just a few hours ago Conor McGregor made world history after a TKO of Eddie Alvarez, making him the first two-division champion (both Featherweight and Lightweight) in UFC history. However, after cementing his name in sporting history books, McGregor made the shock announcement that he will not fight again unless he is given shares in the UFC. And just like the UFC has made McGregor, McGregor has made the UFC, becoming one of, if not the most exciting fighter. Conor also went on to state that he and his long-term partner, Dee Devlin, are expecting a child together.
This past June the UFC was sold to WME-IMG for $4.2 billion USD, including reports that 23 celebrities including Ben Affleck, Tom Brady, Jimmy Kimmel and Cam Newton, paid at least $250,000 USD to purchase a small stake in the company. While the UFC's new owners, Ari Emanuel and Patrick Whitesell, were both at Madison Square Garden for McGregor's fight, the Irishman says he still hasn't sat down with them to talk about his future. It remains unclear whether the company will give into his demands or simply wait a week until he moves on to something else. Hopefully it wont be too long until Conor is in the Octagon once again. Check out what the Irishman had to say below,
They've got to come talk to me now, no one's talked to me since the sale. Who owns the company now? Celebrities have shares in it now, who owns it and where's my share? You want me to stick around, let's talk. I want the ownership, I want what I deserve, I want what I've earned. I can keep going all day but I'm aware of my worth. Whoever runs this shit has got to come to me. I've outgrown the contract. You want me to stick around, bring me onboard for real. Not just as this. I need to be set for life.