Jackie Chan Finally Gets an Oscar After 50 Years and 200 Films
A long time coming for the martial arts star.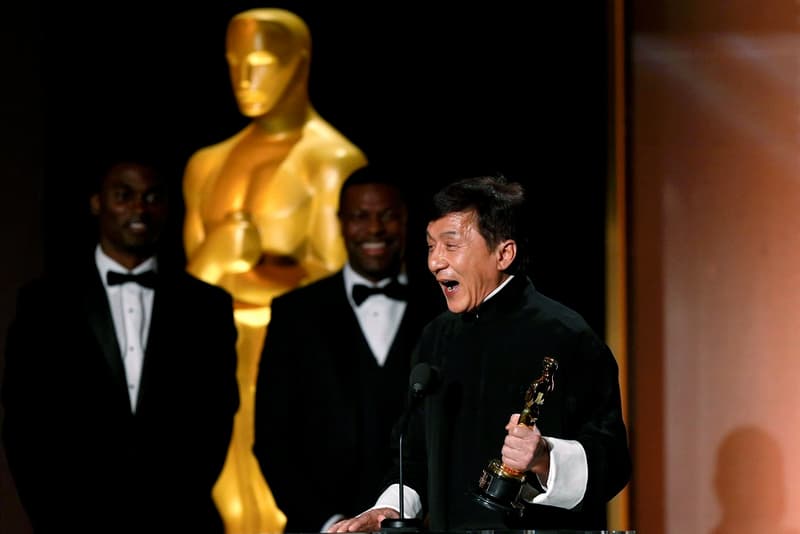 Martial arts icon Jackie Chan has finally received an Oscar after starring in over 200 films and a career spanning over five decades. The Chinese actor was awarded an honorary Oscar at the annual Governors Awards on Saturday for his longtime work in both action comedy and martial arts genres. His Rush Hour co-star Chris Tucker, Michelle Yeoh and Tom Hanks all came together to introduce him before he took the stage to accept his award. During his speech, Chan thanked his fans as they were the reason "I continue to make movies, jumping through windows, kicking and punching, breaking my bones."
Film editor Anne V. Coates, casting director Lynn Stalmaster and documentarian Frederick Wiseman also received honorary awards from the Academy of Motion Picture Arts and Sciences for their work in cinema.