This Glass Coffee Table Features a Large Heap of Burning Money
Yes, that's a real flame.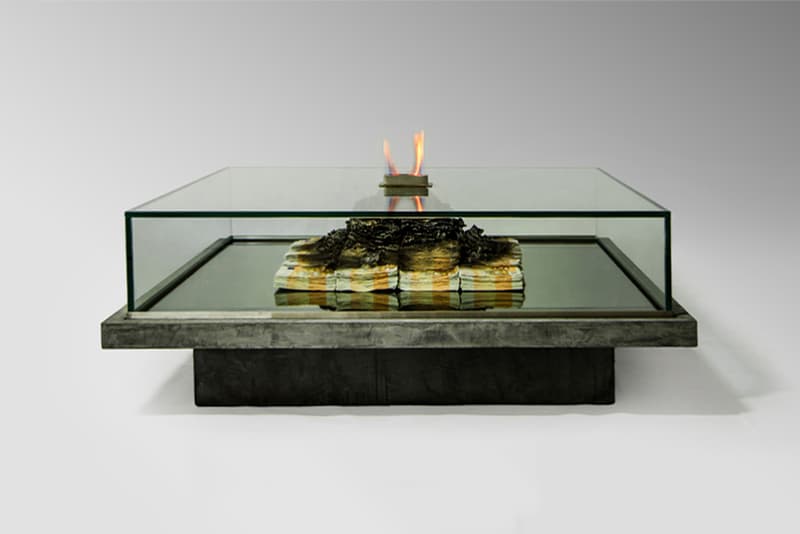 1 of 4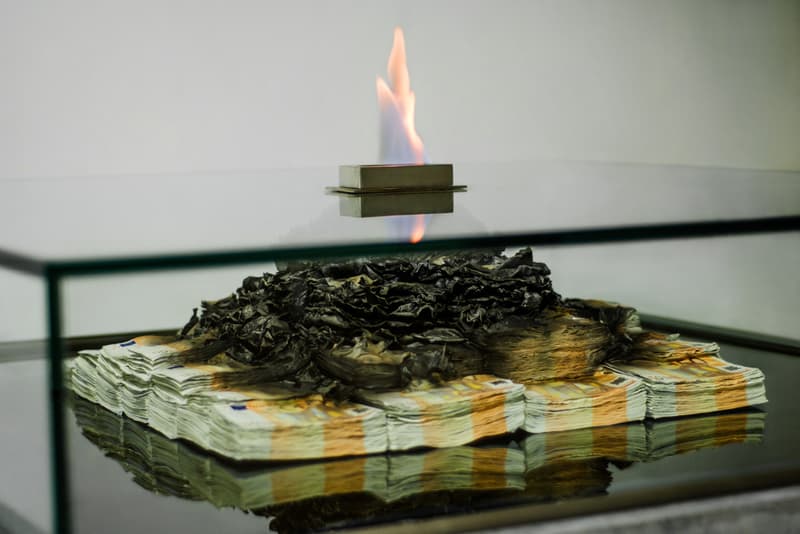 2 of 4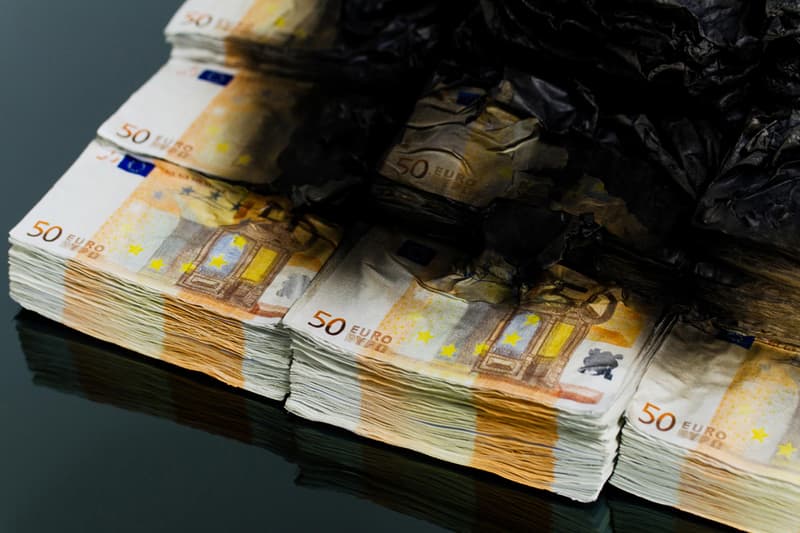 3 of 4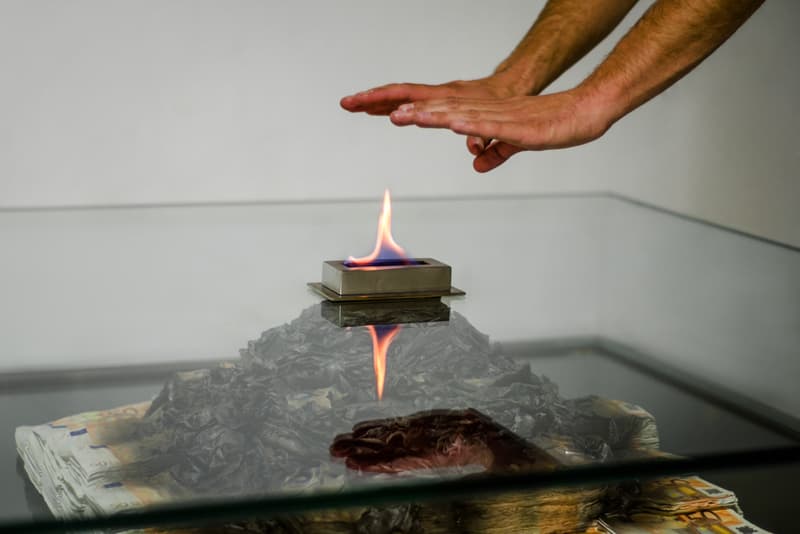 4 of 4
Barcelona-based design firm Amarist Studio has once again teamed up with sculptor Alejandro Mongo on a subversive, glass piece of furniture dubbed "Too Much? II." Back in 2014, the duo created a dining table which consisted of a glass cube that stored partially burnt money alongside "a thin biofuel flame rising above its surface," as per designboom. In regards to the aforesaid furnishing, they wanted viewers to question the importance of money and how it relates to time and people as a whole.
Now, the pair's second installment for their "Too Much?" collaborative series takes on the coffee table silhouette—boasting a concrete body, a glass urn, and a stack of 50 euro bills that are presumably about to be disintegrated into a pile of ash. It's important to mention that all of the materials used to create the table are just imitations and not the real thing. In fact, the entire table was made with just sculpting resin, paper, steel, wood and paint.
Take a look at the duo's "Too Much? II" glass coffee table above and learn more about the design by visiting Amarist Studio's official website.