Here's Five NIKEiD "Halloween" Customs from Five Creatives
The creations of Heron Preston, jeffstaple, Michael Dupouy, Yué Wu and Joe Kay.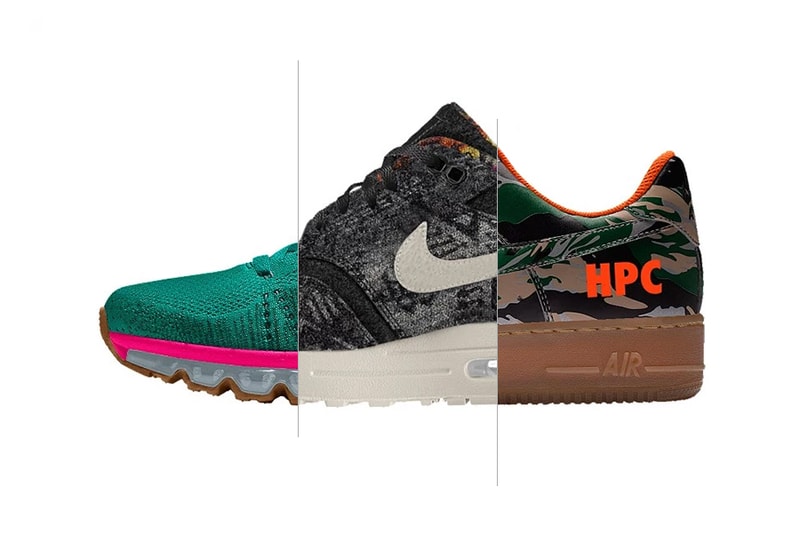 In light of Halloween, sneaker mainstays have churned out ominous iterations in celebration of the festive season. Never one to do things in half measures, Nike reworked two bold renditions from its archive: the Nike's Foamposite One which is highlighted by a jack-o'-lantern face and a spooky remake of the Kobe 11, themed around the Mexican holiday Dia de los Muertos. While the hype around sneaker collaborations have, for a large part, been replaced by coveted inline sneakers, there's no denying the excitement of releases by an alliance which makes sense. Pushhead's design on the Nike Dunk Low Pro SB took the industry by storm at  the height of the SB craze in 2006 alongside many sought-after collabs during the mid noughties.
To relive the nostalgia, we tapped five creatives; Heron Preston, jeffstaple, Yué Wu, Michael Dupouy and Joe Kay who each in their own respective disciplines have worked on a handful of custom releases. Here, they share their own take on models from the NIKEiD inventory for Halloween.
Heron Preston – Air Force 1
1 of 4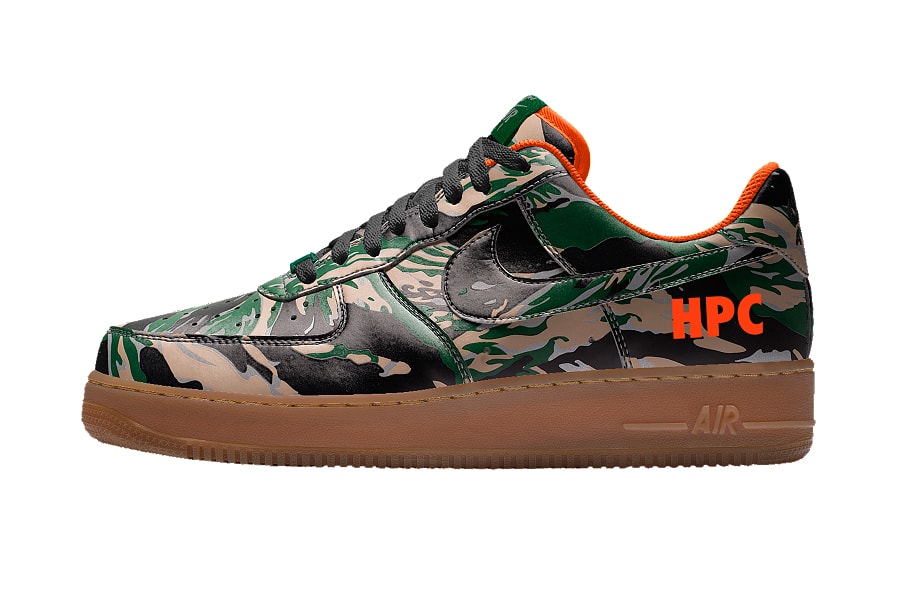 2 of 4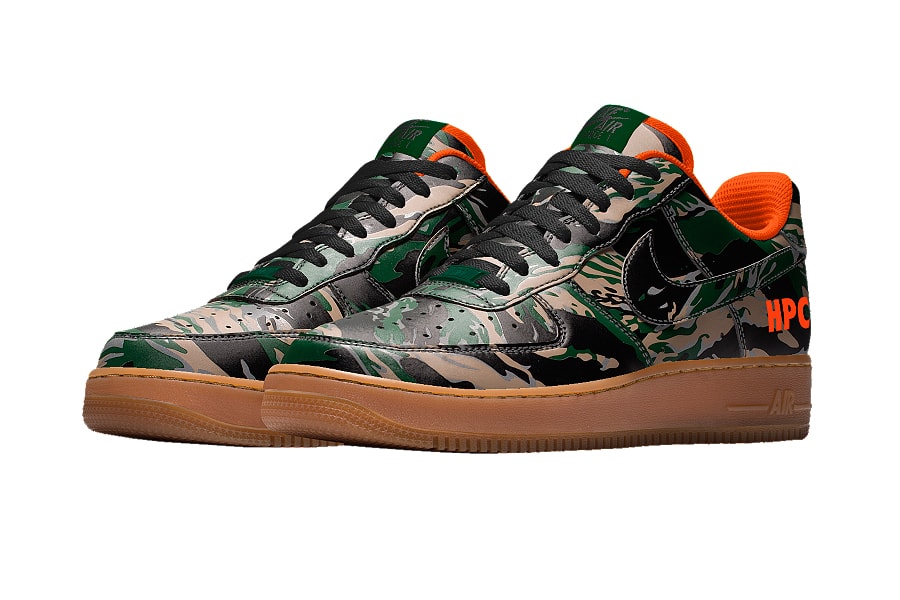 3 of 4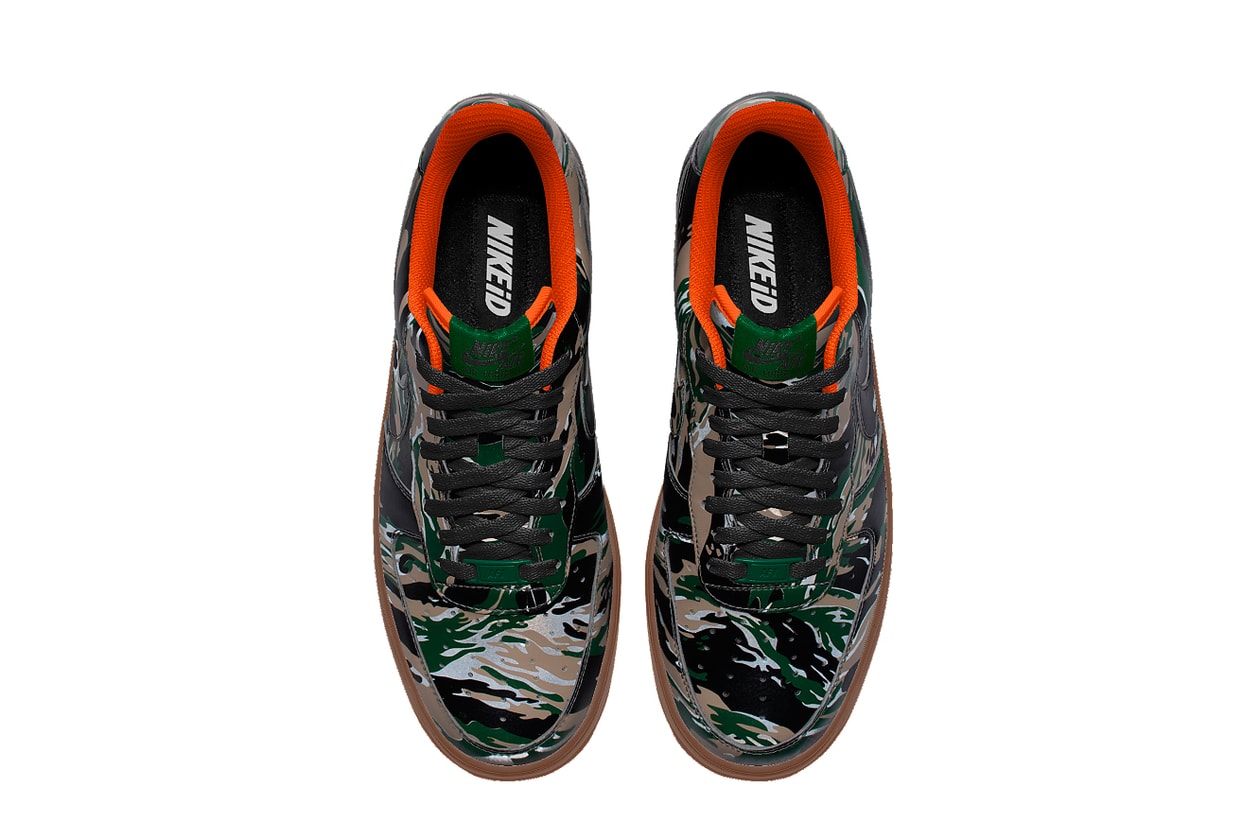 4 of 4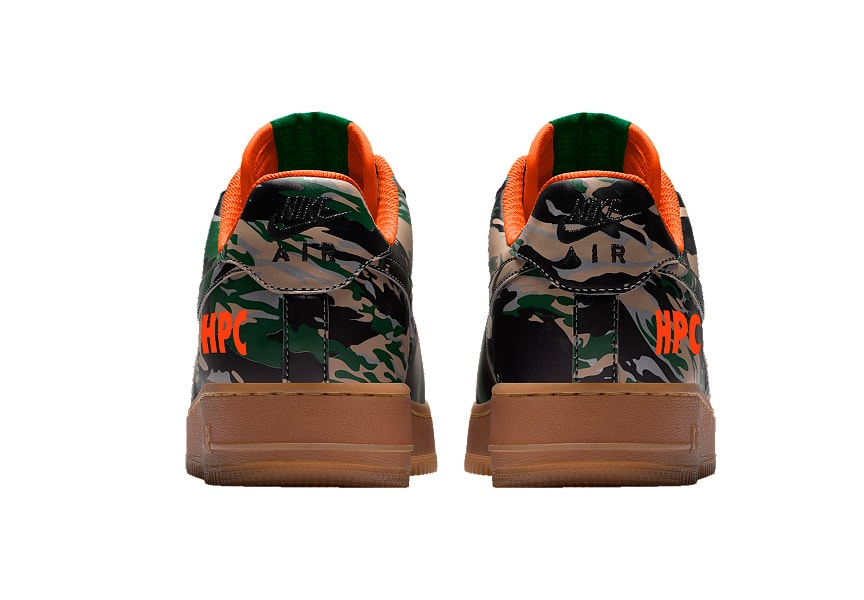 Founding member of #BEENTRILL, San Francisco-born fashion designer, writer and web designer Heron Preston recently released his DSNY collection during NYFW. Crafted with sanitation workers' uniforms in mind, a mix of camouflage and orange were used as core color schemes in the range. For his Halloween sneaker, Preston continued this motif on the Air Force 1, a silhouette he's toyed with in the past on his "Street Sweeper" bootleg release. A sharp tiger camo allover print takes on the shoe's upper, with orange hits aptly giving nod to the hue of the iconic jack-o'-lantern. A bold HPC heel emblem rounds out the sneaker, while a gum sole give the basketball silhouette a classic finish.
jeffstaple – Air Max 1
1 of 4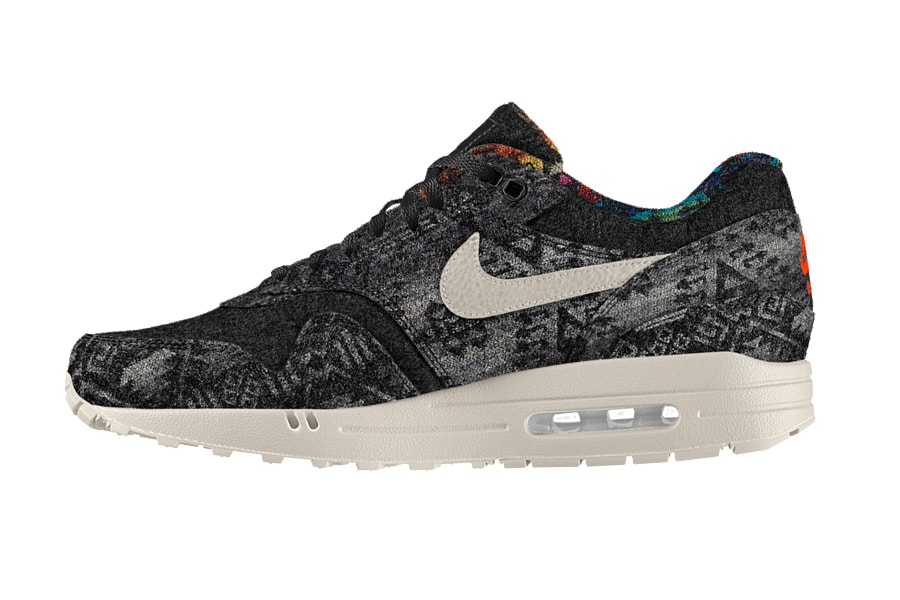 2 of 4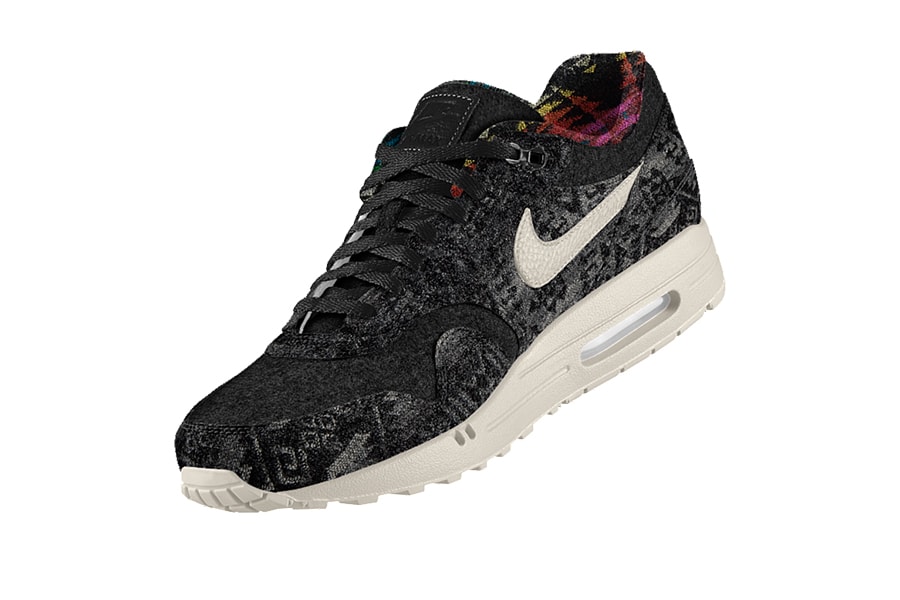 3 of 4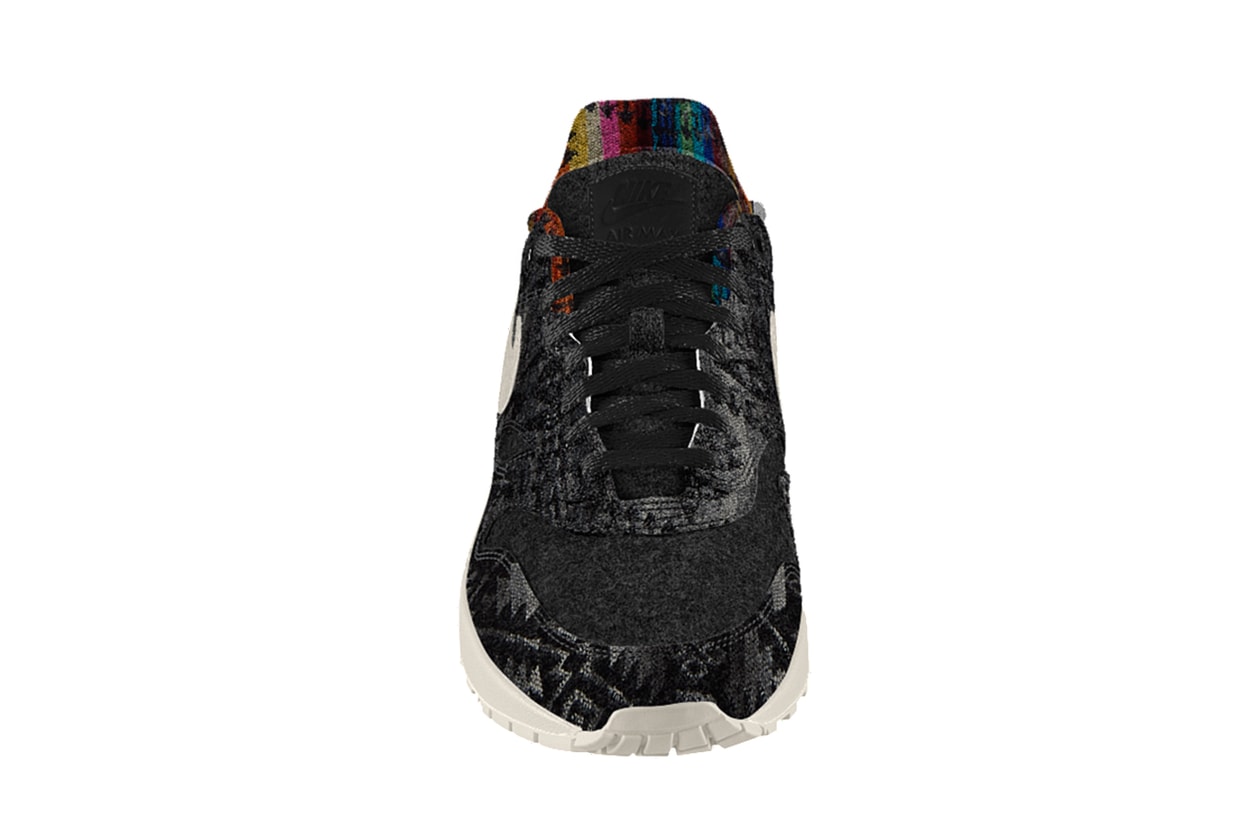 4 of 4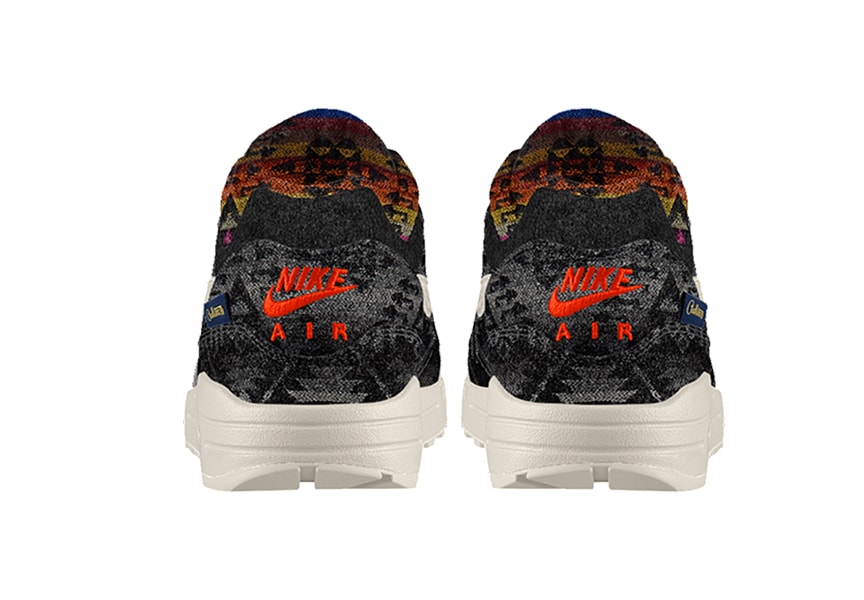 Having recently customized the Air Max Zero "Pigeon," jeffstaple continues his penchant for the Air Max category, opting for the Air Max 1 with a Pendleton makeup. "I was inspired by the scariest movie that fucked my young life up. It was Poltergeist. And the scene with the girl sitting in front of the static TV still burns in my mind. So as it happens, this Pendleton fabric, with it's various shades of grey texture, reminded me of that same visual. I added the interior pop of 'static' to connect back to the RGB color scheme of old televisions. The back hit of the orange Nike logo is a nod to the traditional holiday color—but overall simple, clean and wearable."
Michael Dupouy of La MJC – Nike Air Max Flyknit
1 of 4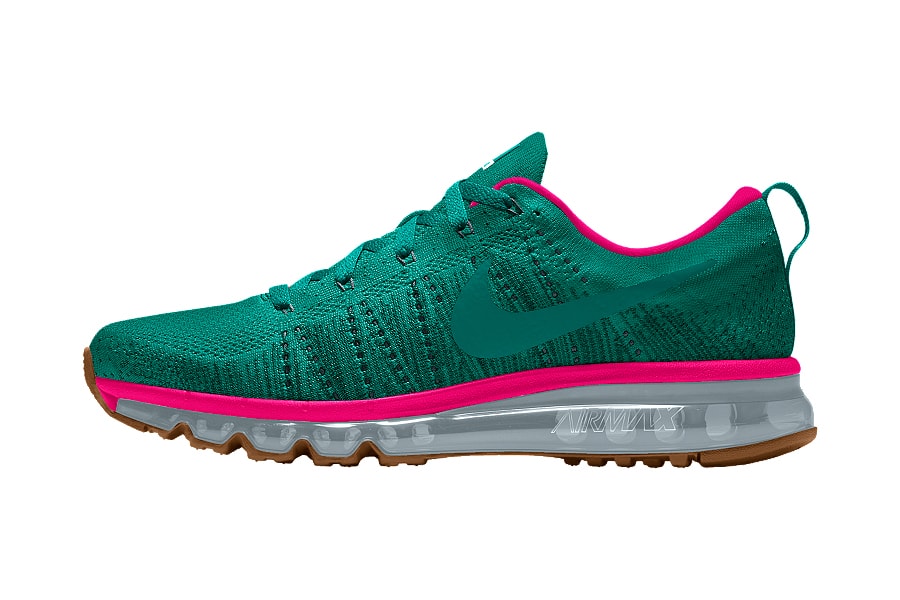 2 of 4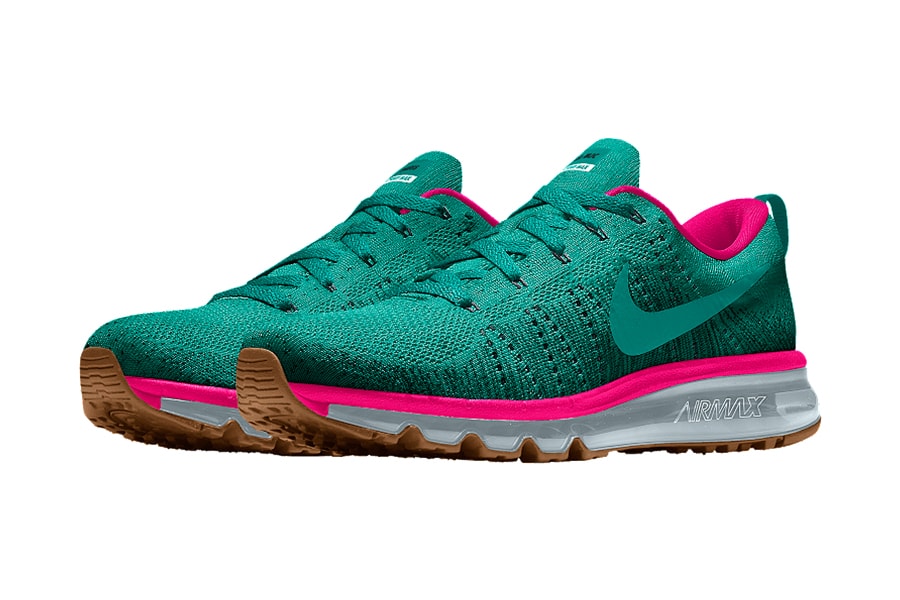 3 of 4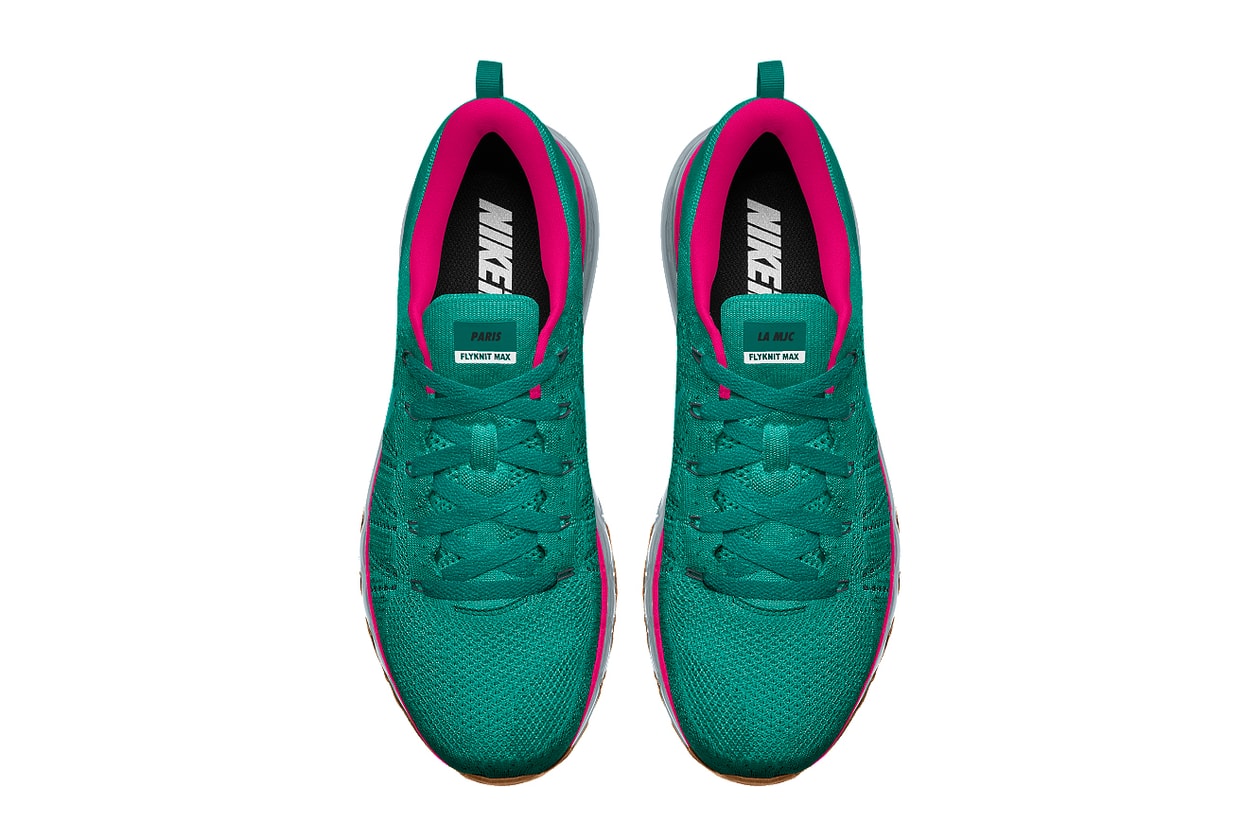 4 of 4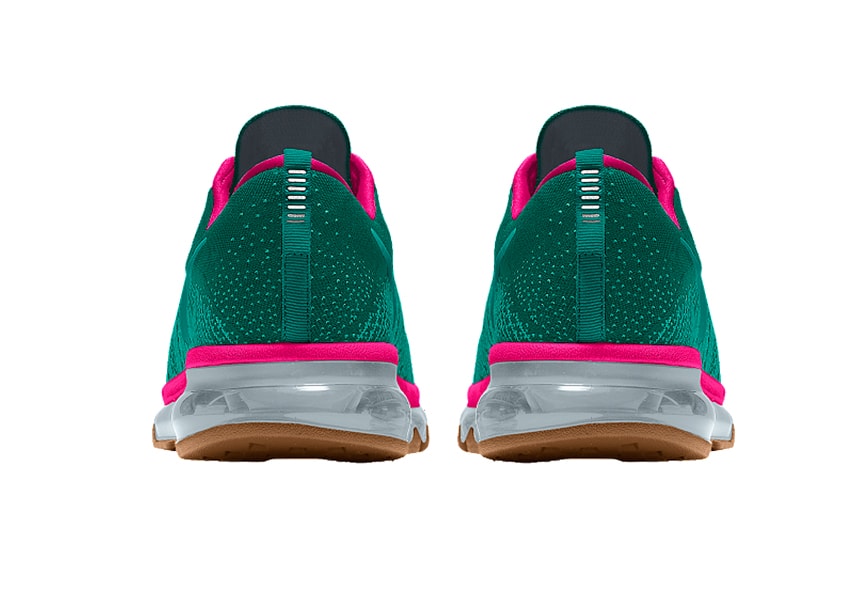 Founder of sneaker bible All Gone, Michael Dupouy have worked on a slew of designs in his tenure, with the Diadora series being his most recent undertaking. For his NIKEiD custom, the sneaker aficionado went for one of 2016's most underrated sneakers — the Nike Air Max Flyknit, which boasts an overhaul of lime green and a touch of pink. "Real men wear pink," Dupouy said. "I was going to design a clean white sneaker to match with a ghost costume but I decided to go a little more crazy. This may be harder to wear everyday but will definitely be more memorable. I'm skinny but I do eat a lot and have a true passion for food so my homies have nicknamed me Shrek, so I made a shoe for me, as him! This shoe isn't for everyone, but if you really want that Castle's life with Fiona inside, you need to dress to impress!"
Yué Wu – Air Force 1
1 of 3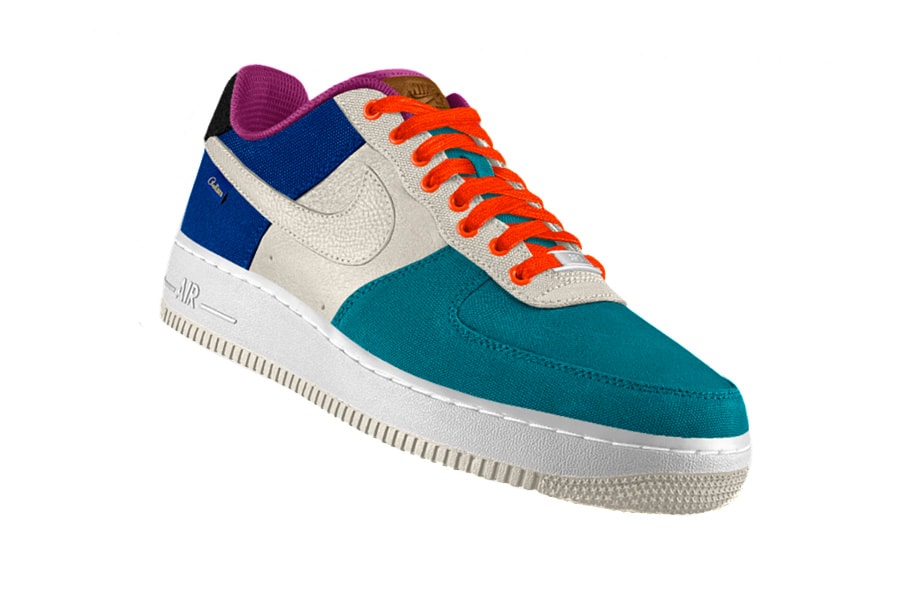 2 of 3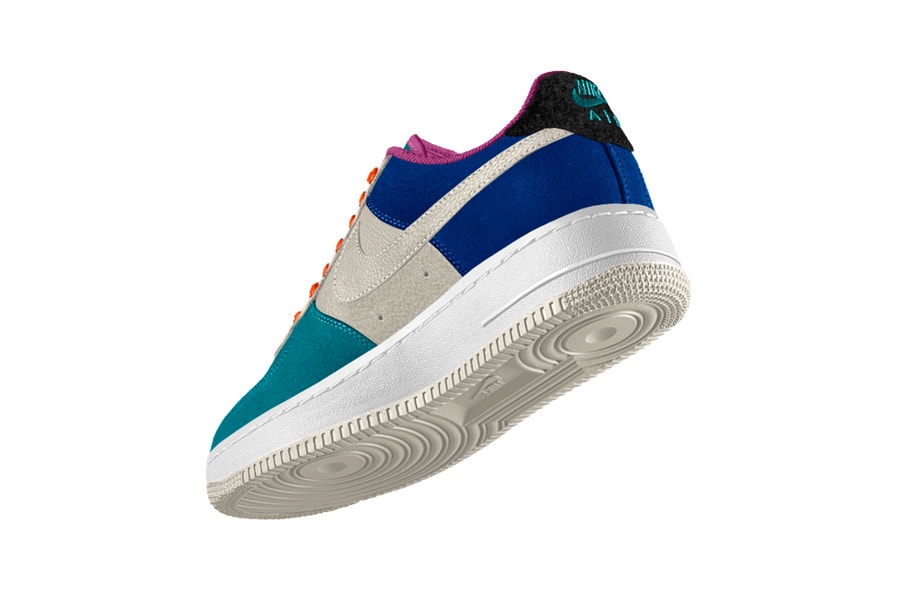 3 of 3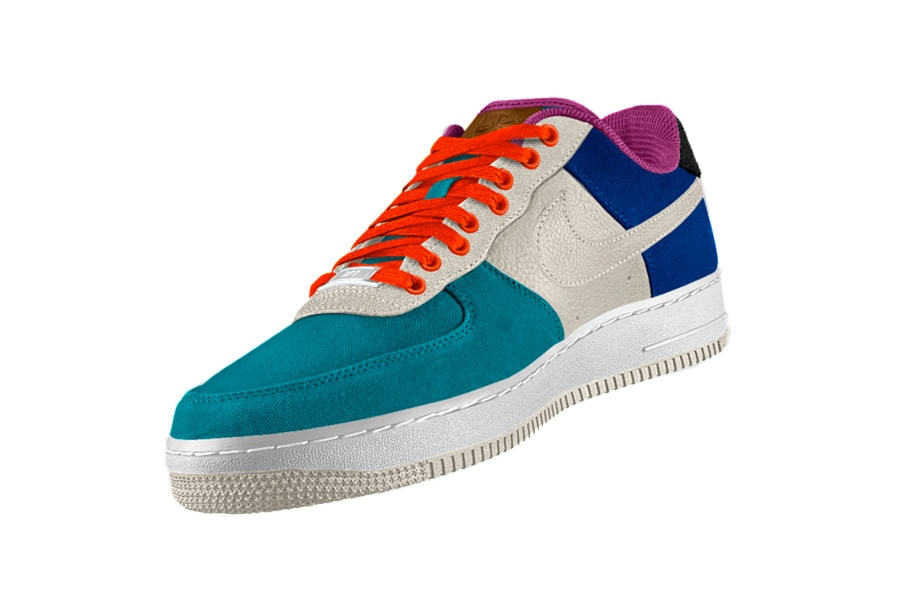 Parisian-based artist and designer Yué Wu previously worked with HYPEBEAST on a collaboration with BWGH, more recently he was tapped to do a unique illustration on the Kobe 11 in celebration of global street ball championship Quai 54. Like jeffstaple, Yue made use of the Pendleton option on a Mighty Duck-inspired Air Force 1 silhouette. "This program gives so many material choices from Pendleton wool to waxed canvas to denim and butter leather. There were so many combo possible because most of the parts on the shoes are customisable, and it was really hard to not go too crazy, harlequin style. I tried to explore all the colorblock possibilities using mostly oiled canvas with off-white leather and white midsole." The result is a colorway synonymous with Disney's D2.
Joe Kay – Air Max 95
1 of 4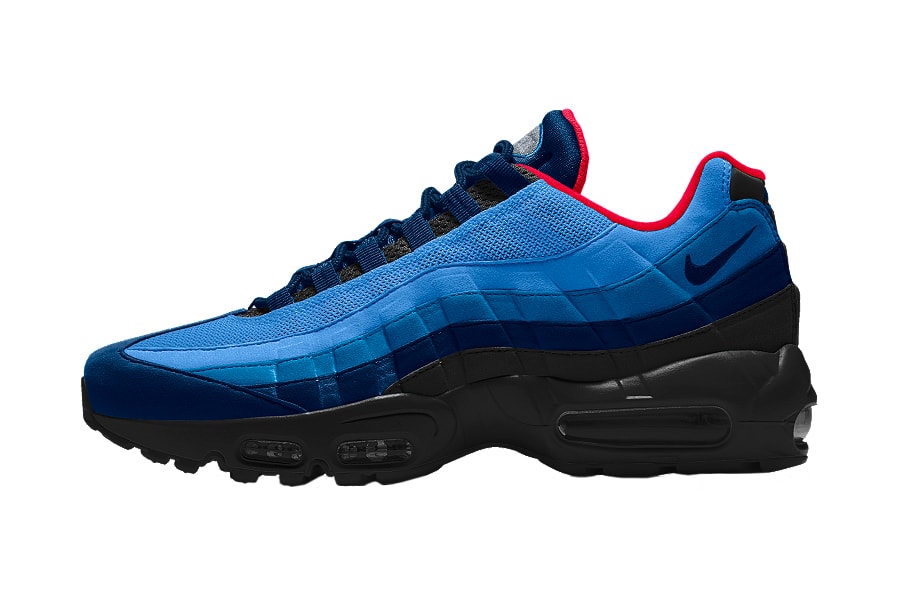 2 of 4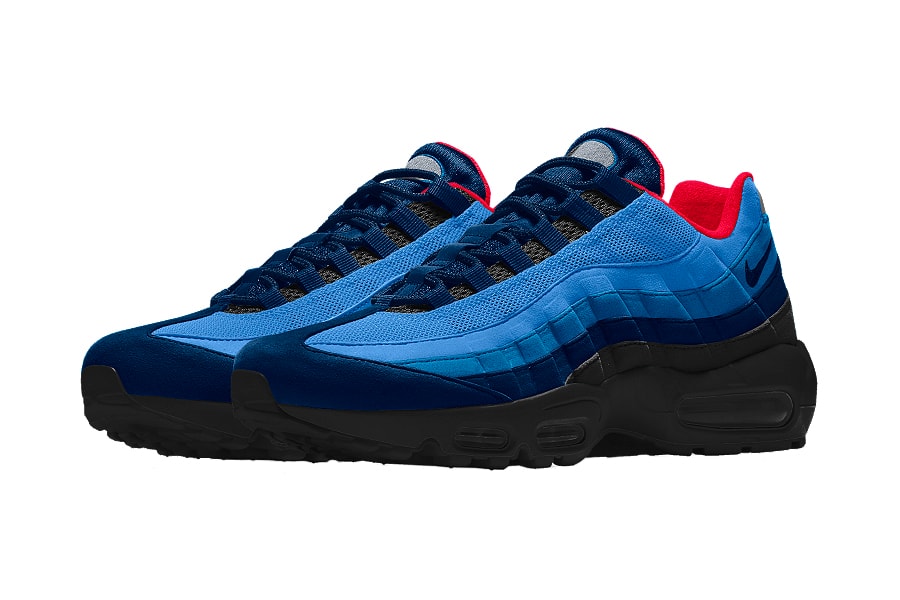 3 of 4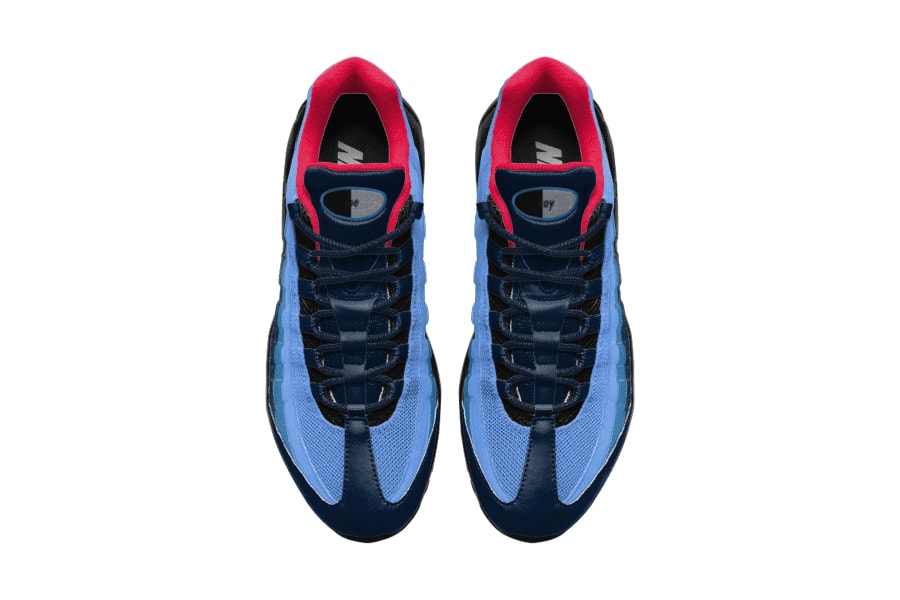 4 of 4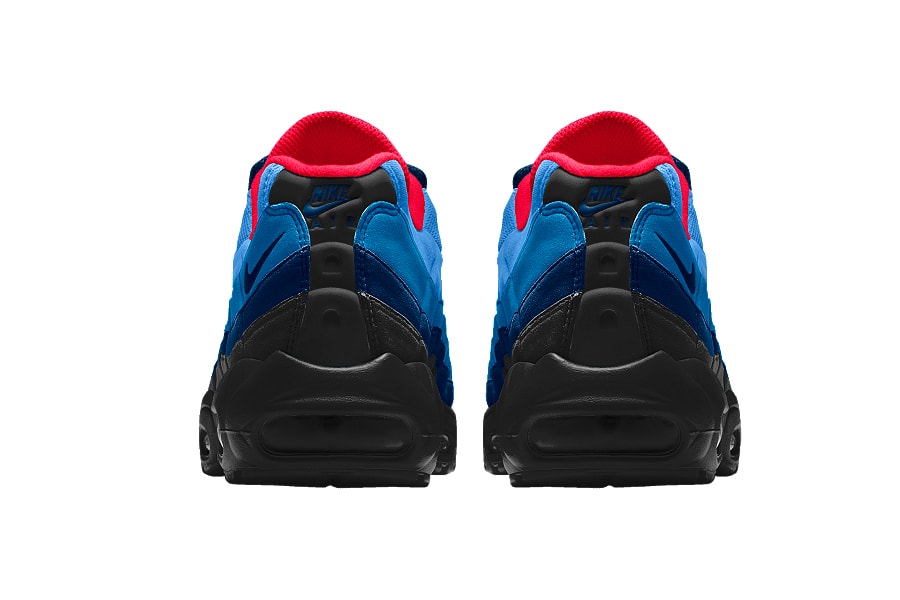 Soulection's Joe Kay looked towards the traveling component of his life and found inspiration with the Air Max 95 model. Going for a dark blue tone, Kay can then easily transition into different settings without worrying about constantly keeping them clean. "The Air Max 95's are one of my favorite sneakers of all time. From the design aesthetic, the comfort, durability, and era that they represent, they're timeless. I travel all over the world and find myself in different settings so I wanted to design something that I can wear proudly but also not worry about getting my shoes dirty all the time. Including dark tones will help me avoid this issue. There is something about the color blue that I love so much. My photography tends to have a lot of blue tones in them as well so it made sense to add this color way. The university red lining is just a vibe to help the shoe stand out more, just like Soulection."