The Best Streetwear x Medicom Toy Collaborations That Are Not BE@RBRICKs
Time to expand your collection.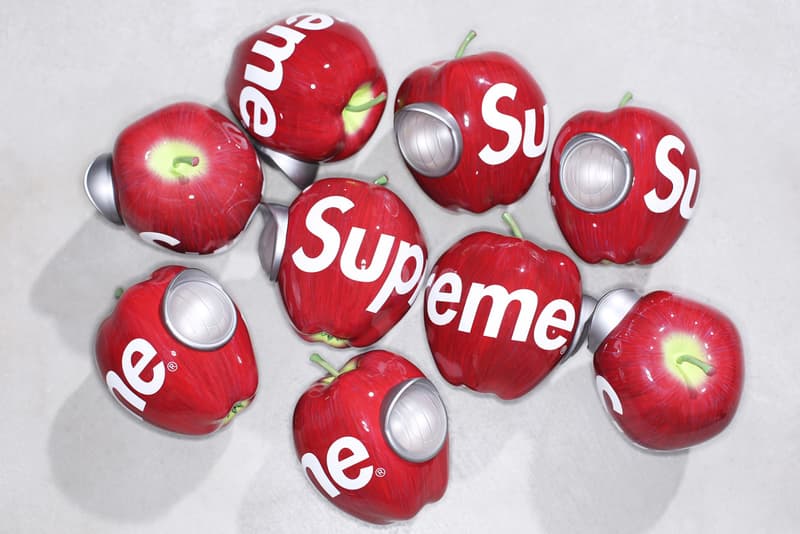 Out of all the signature items in Medicom Toy's ever-expanding roster, the BE@BRICK is perhaps the most celebrated, beloved by novice and hardcore collectors from all over the world. As we've mentioned in a beginner's guide to collecting them, even high-profile personalities like Pharrell Williams and Grace Coddington are avid fans. Fashion and streetwear brands also have an immense attraction to these figures as labels like BAPE, Chanel and Fendi to name a few have released their own collaborative versions. But BE@BRICKs are not the only items in Medicom Toy's range that have received the streetwear/fashion treatment. We've seen clothing, accessories and other figures get the collaboration nod, and in some cases they're just as, if not more special than their bear-inspired collectible counterparts. Here, we explore some underrated and unforgettable gems that a number of streetwear imprints have delivered alongside the globally-renowned Japanese toy company.
Supreme x UNDERCOVER x Medicom Toy GILAPPLE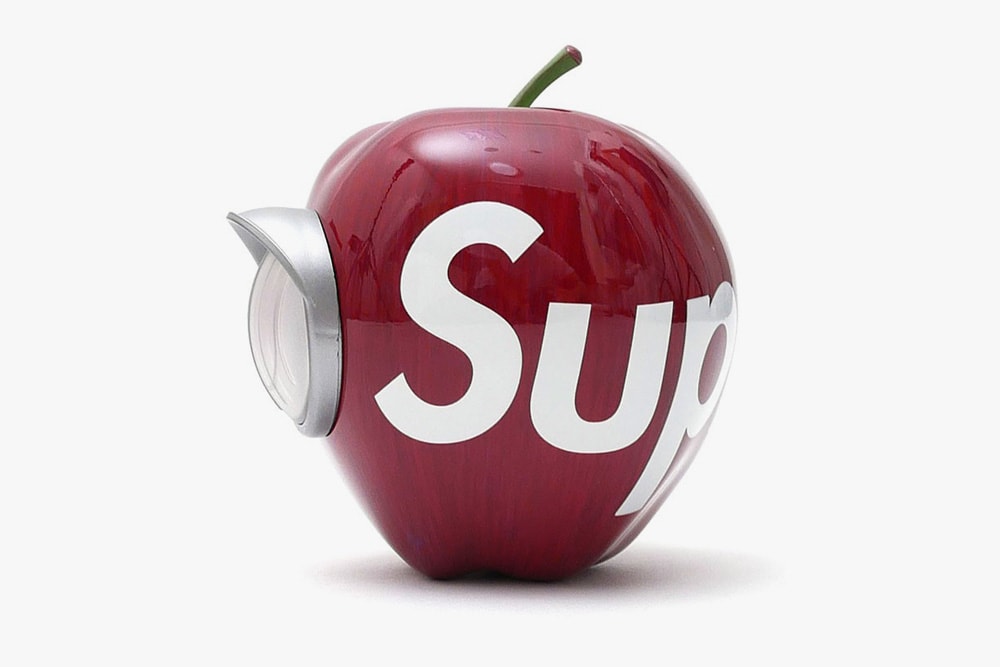 The release of the Supreme x UNDERCOVER GILAPPLE was a big deal for fans of the two labels and Medicom Toy. The GILAPPLE is already an iconic item with the Japanese streetwear brand, but now with the can't-miss Supreme logo plastered on it, hungry collectors would covet it even more for the wow factor. What's best about the GILAPPLE in general is that it's more than just a toy or collectible display — it's a functioning lamp you can use at home or outside when you need a light.
Stussy x Medicom Toy "Peace and Prosperity" Vinyl Figures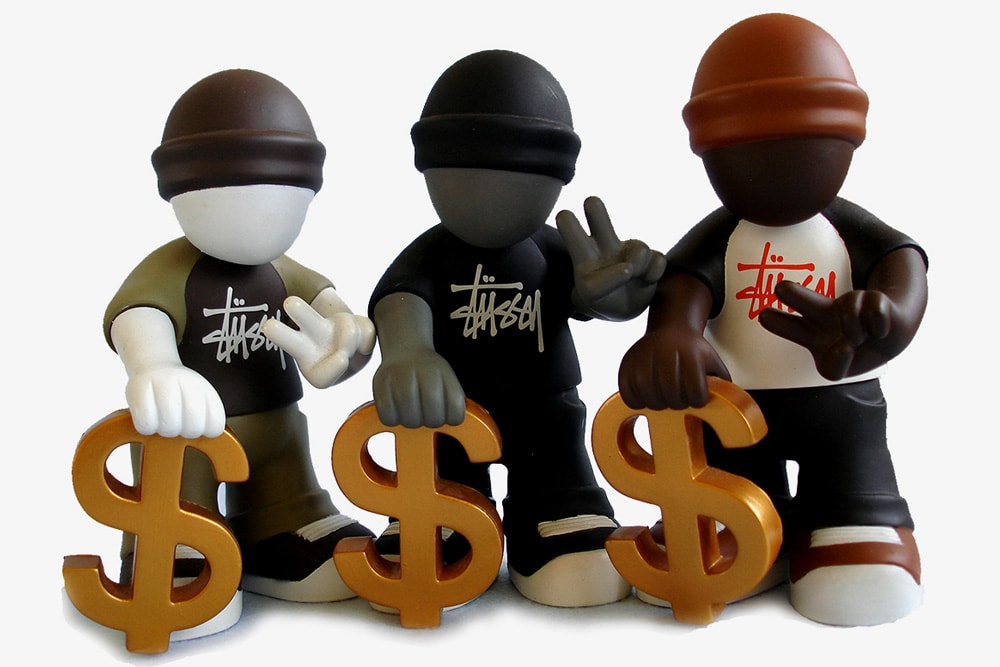 As we've mentioned in a post about the most sought-after Stussy grails, these "Peace and Prosperity," aka "P.A.P." figures are hot items because of their limited drop. They were released separately in 2004 and could fetch up to $70 USD each nowadays. What's great about them also is that they perfectly capture the streetwear label's ultra-hip aesthetic.
NEIGHBORHOOD x Medicom Toy Giant Shadow "Great Dane"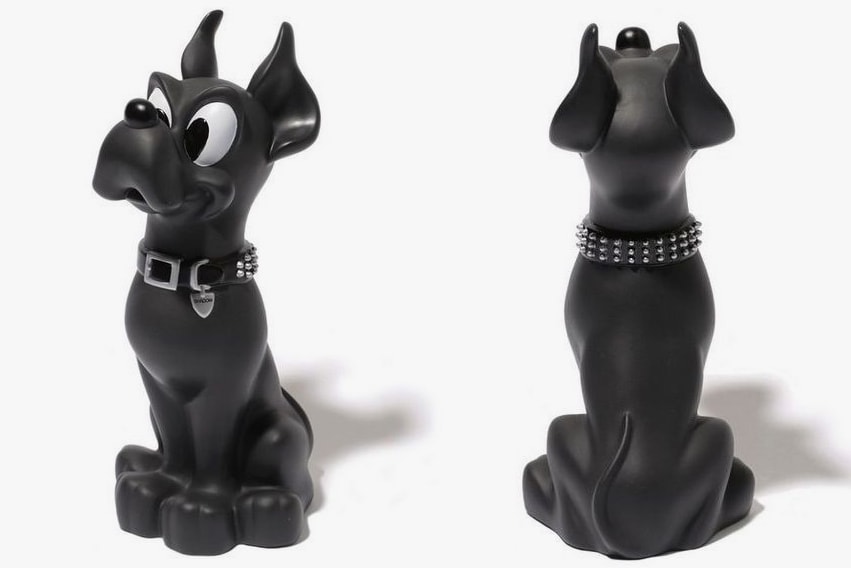 NEIGHBORHOOD's rough-and-tumble attitude is perfectly interpreted in this Giant Shadow "Great Dane" figure. With the all-black rendering and studded leather collar, we get a collectible that's a fitting representation of man's best friend for the streetwear culture.
OriginalFake x Medicom Toy KAWS Companion "Resting Place"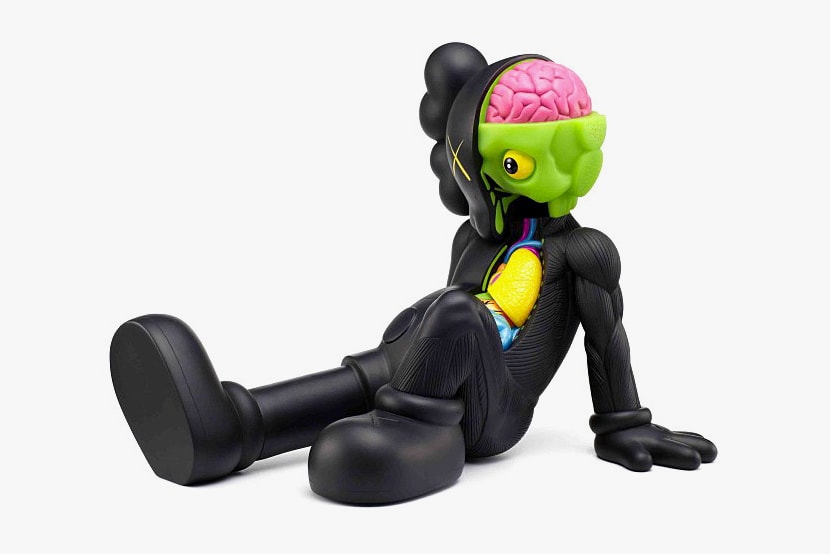 The KAWS Companion is one of modern art and streetwear's most recognizable mascots. Under KAWS's brand OriginalFake, the artist rendered the renowned character in the "Resting Place" position and gave it an all-black veneer. The dissected aspect along with the exposed colorful organs give it a striking look, making it an eye-catching shelf or desktop piece.
A Bathing Ape x Star Wars x Medicom Toy Pack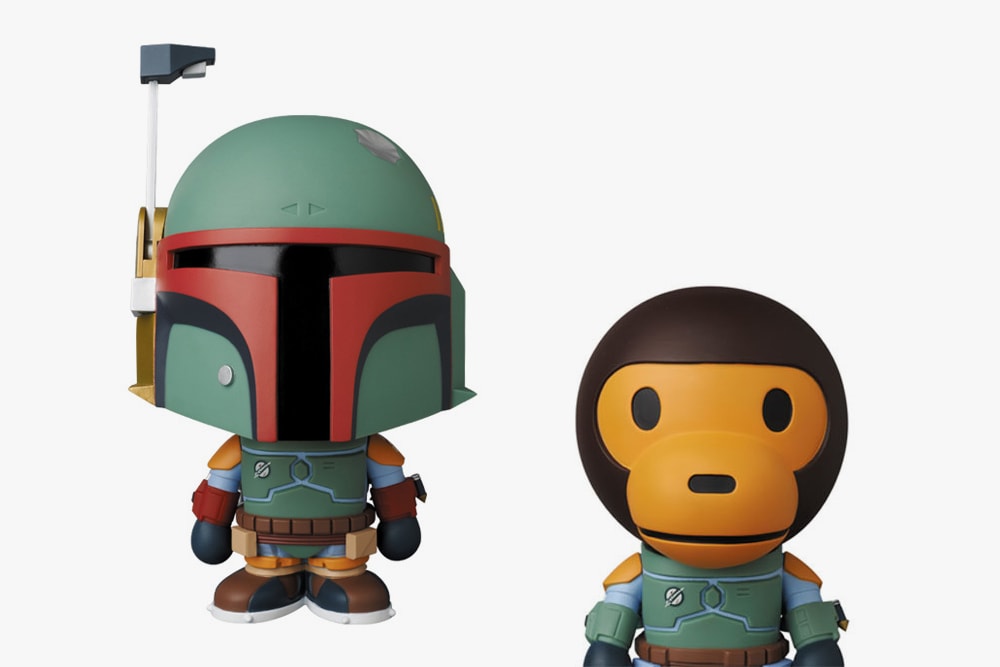 When it comes to BAPE, anything involving Star Wars is a surefire hit. But when Medicom Toy gets involved, you'll know there will be some serious hype surrounding the release. The BAPE x Star Wars team up saw the Japanese streetwear brand's Baby Milo get the intergalactic treatment — it got to wear Darth Vader, Boba Fett and stormtrooper gear.
mastermind JAPAN x Peanuts x Medicom Toy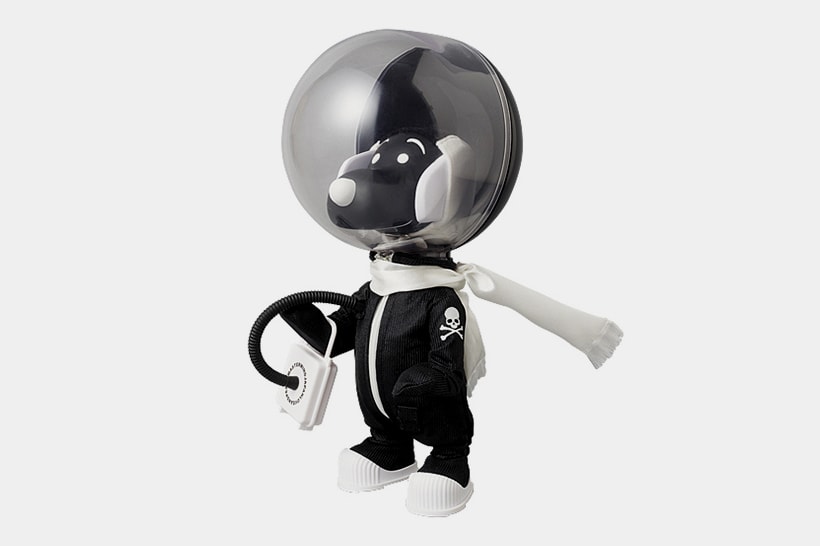 Widely known for its skull motif, mastermind JAPAN threw a bit of a curveball when it utilized Snoopy the dog from Peanuts for a Medicom Toy release. Nevertheless, the Charles Schulz character received a monochromatic colorway with astronaut gear to boot. The 2013 drop came just three years after Peanuts celebrated its 60th anniversary in 2010.
UNDFTD x Disney x Medicom Toy "Donald Duck"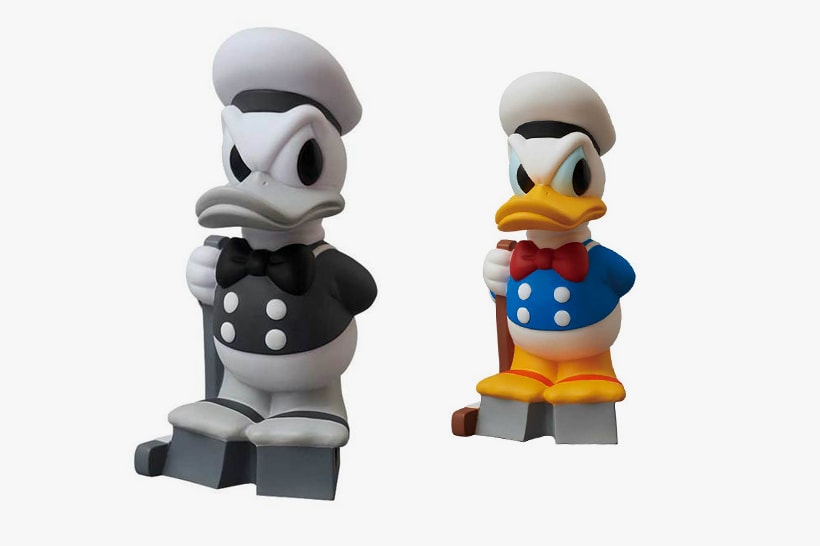 When California streetwear brand UNDFTD decided to collaborate with Disney, it also released a Medicom Toy figure featuring Donald Duck. What we got was a hockey-playing version of the cartoon bird in greyscale and full color. Only 300 pieces were made available to the public for purchase when it debuted in 2010.
The Hundreds x Medicom Toy "Adam Bomb"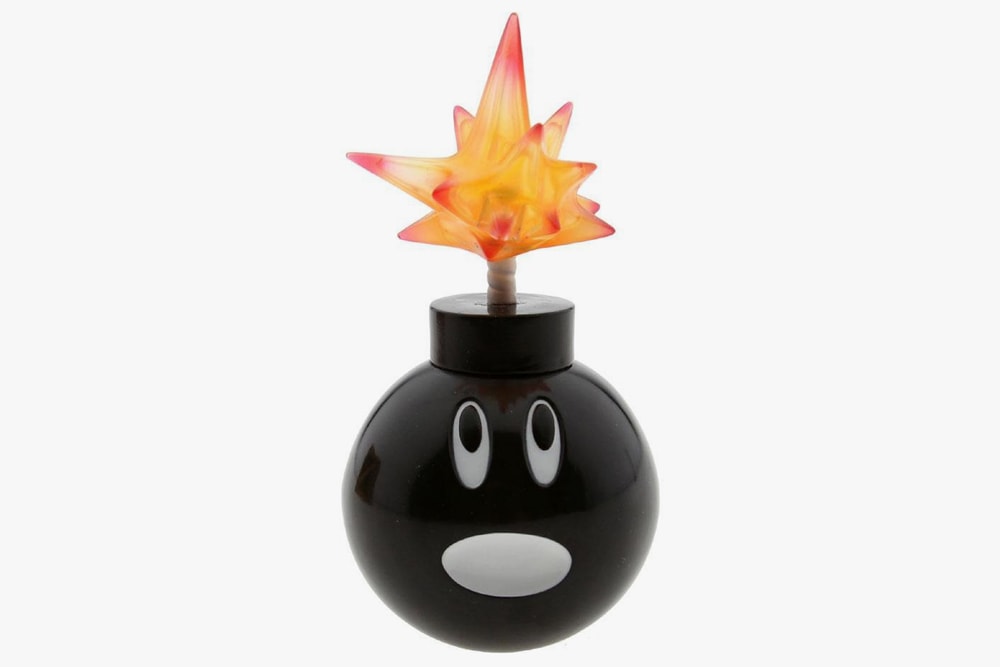 While you might not be seeing him around anymore due to The Hundreds revamping its brand, we sure can't forget the time when Adam Bomb officially became a Medicom Toy. The partnership spawned a figure complete with wooden box crate and a fire-sparked fuse. This item is surely a trip down memory lane for deep street culture enthusiasts.
fragment design x Disney x Medicom Toy "Winnie the Pooh"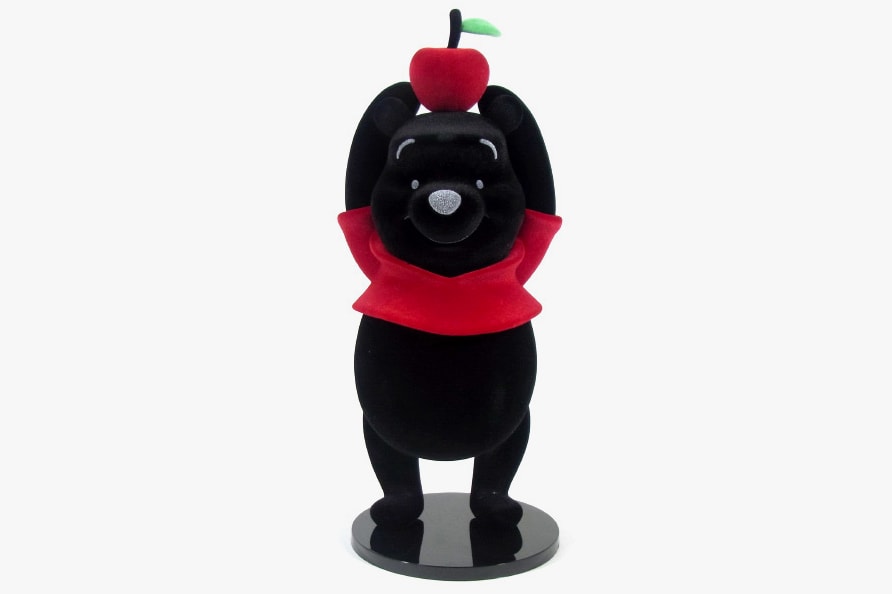 Japan's love for Disney is no secret, so when it came time to do a Medicom Toy collab, Hiroshi Fujiwara chose the lovable Winnie the Pooh. The figure was released in 2009 and was designed in a black and red palette with the curious bear holding an apple above his head. Pretty surreal to see the fragment logo stamped on such an adorable cultural icon.
UNDERCOVER x Medicom Toy "UNDERMAN" Figures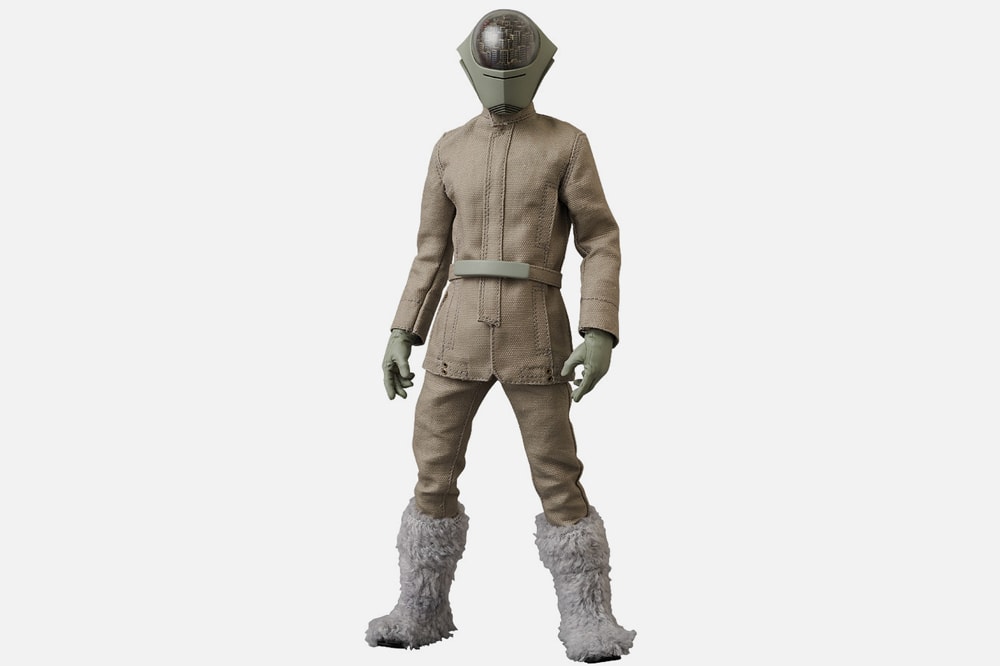 Jun Takahashi's imagination knows no bounds and when he introduced to the world his "UNDERMAN" project for UNDERCOVER, the streetwear community practically flipped. Extending his love for the kitschy television superhero series he grew up watching, Takahashi enlisted Medicom Toy to deliver the 12" figures for his mighty "UNDERMAN" hero, alongside the evil Piranoido. They were released in 2011.
Supreme x The Muppets x Medicom Toy Kermit the Frog Kubrick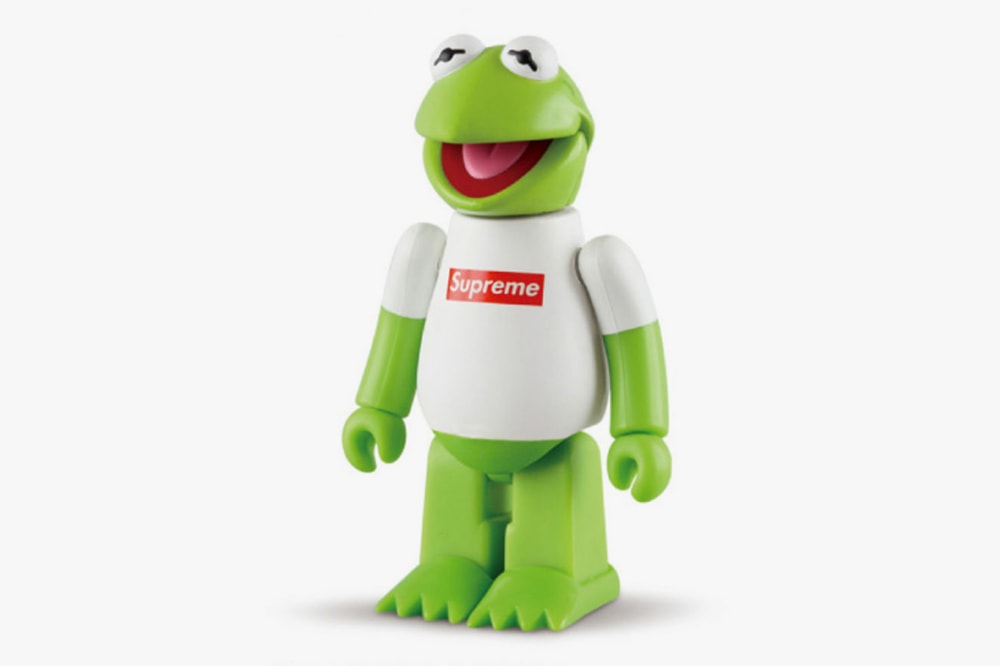 Circling back to the world of Supreme on the list, we just wanted to remind you of the time when the famed New York label released a Kermit the Frog Kubrick in 2008. The release was also accompanied by a graphic T-shirt featuring the iconic Jim Henson puppet. Expect a price tag of around $300 USD now if you're on the hunt for this little guy.
Dr. Romanelli x Hello Kitty x Medicom Toy "Anatomy" Figure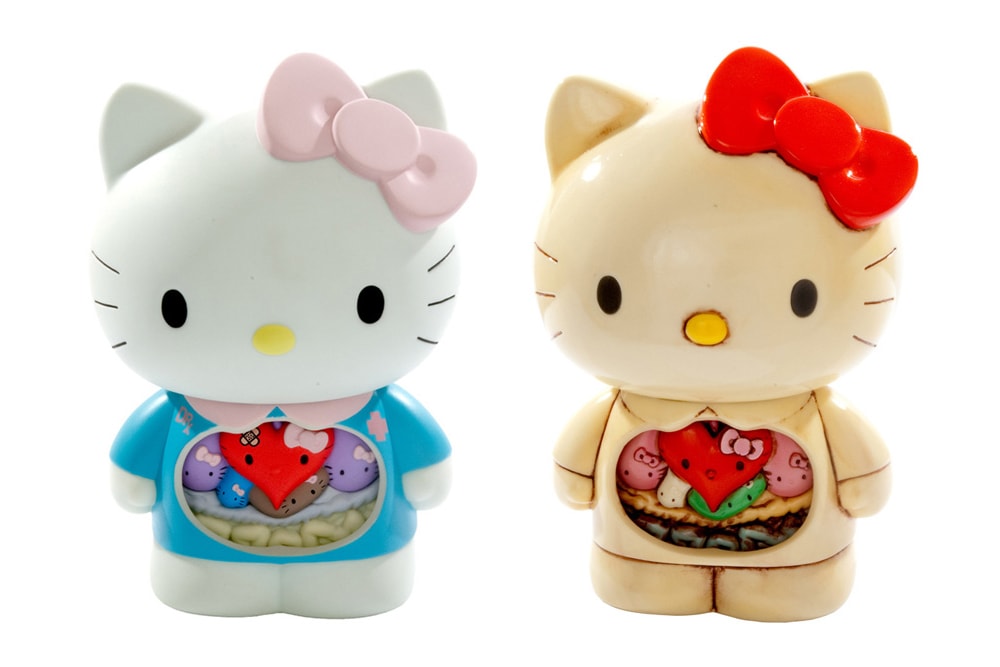 Dr. Romanelli is the king of taking various garments and fabrics and piecing them together to make beautiful mosaic-inspired wares and artworks. To convey his aesthetic of "chopping and screwing" products, the designer commissioned Medicom Toy to create a figure of Hello Kitty with its organs showing. The result is one colorful version and a vintage-esque design for those who like that antique look. Nevertheless, the idea was presented well and we're pretty sure they've made some dedicated collectors ecstatic about displaying them.