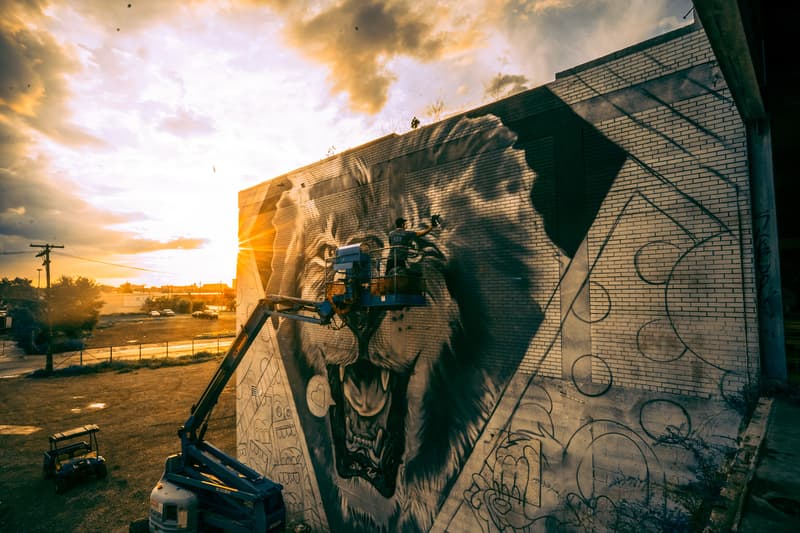 Why Are Artists Showing Everywhere But the Gallery?
Artist ASKEW ONE, Jasper Wong of POW! WOW! and Jesse Cory of 1xRUN offer their profound insights.
---
Massive multi-year mural festivals are being held in cities across the globe. Since the early 2000s, festivals such as POW! WOW!, Art Basel, Bushwick Open Studios and Murals in the Market by 1xRUN have enlisted talented artists to create striking installations for all to see. These events offer boundless spaces for artists—budding, amateur or professional—to go beyond the literal canvas, gain exposure, socialize with fans, as well as network and learn from other creatives. They play a pivotal role in transforming more commercialized public spaces into expressive zones where graffiti culture, pop art and contemporary art can thrive. Artists not only blow up their striking artwork on the walls of huge buildings, but also participate in workshops, lectures and panel discussions.
Could the rise of huge art festivals have anything to do with the decline of museum and gallery visits since 2015? Stunning outdoor displays coupled with live music performances may offer a more impactful experience than white wall galleries that presumably imbue elitist attitudes or feel just flat out restrictive. HYPEBEAST reached out to some of the most acclaimed figures in the industry, including artist Askew One of New Zealand, Founder of POW! WOW! Jasper Wong, and 1xRUN co-founder Jesse Cory to weigh in with their insights and experiences.
What are the advantages of having your work displayed at a mural festival versus an art gallery? Vice versa?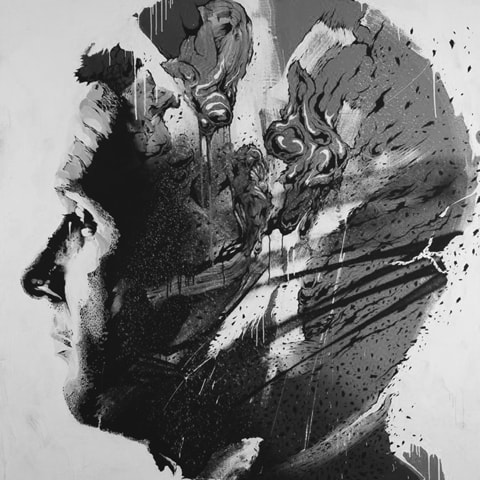 Askew One
I enjoy both for different reasons. With mural festivals it's more about working at an impressive scale in public space and with that comes a lot of other considerations – working in harmony with the area, researching local history perhaps. Sometimes festivals have curation & a central theme to consider as well. Mural festivals can be a kind of visual overload sometimes versus creating work in a gallery context. There you can allow contemplative space and work on a cohesive body of paintings in a slow-considered way. Both festivals & gallery shows have a commercial aspect these days but not always.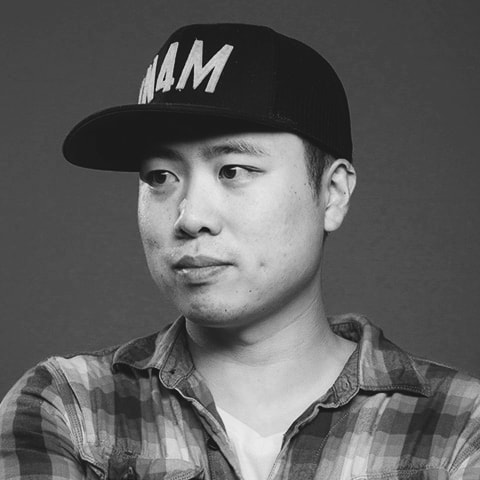 Jasper Wong
I'm an artist first and foremost, but I am also the founder and leading director of a global mural festival called POW! WOW! At the same time, we hold art exhibitions in both galleries and museums during our annual festivals. I'm able to see it from all perspectives. The main advantages to creating public art is the simple fact that it's out in the open. The art is brought to the people and are a part of their daily lives. We create open air galleries and remove any barriers found via typical art institutions. The public is able to directly interact with the painters and witness the process. I have always felt that the process is at times more interesting than the final art itself. It shows the struggle and beauty of turning a blank canvas into a masterpiece.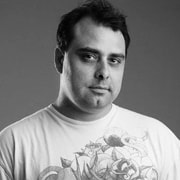 Jesse Cory
Painting in a mural festival is one of the best ways to learn about a community, participate in an event that is larger than just one person, and the artwork left behind is a permanent billboard representing the artist's work. There's also the benefit of the social amplification as many mural festivals are exciting events to cover for news outlets that have a solid media outreach; these components help build an audience for each of the artist.
How often do you participate in mural festivals?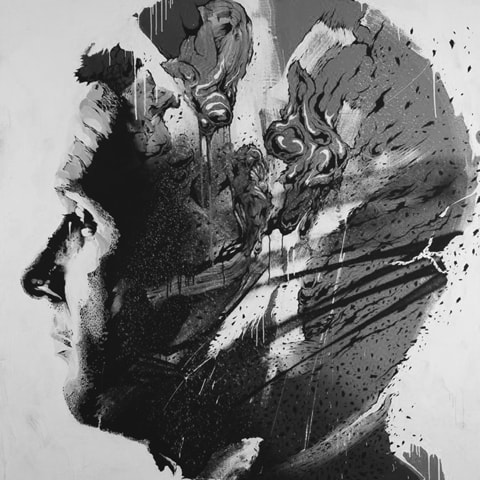 Askew One
These days it seems like a consistent stream of them, they are definitely very popular right now.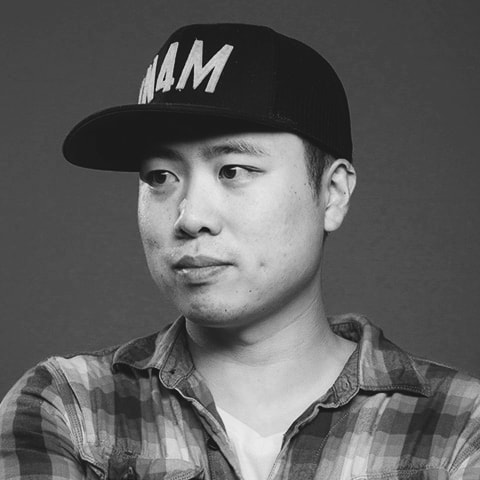 Jasper Wong
In 2016, we have organized eight mural festivals that have been held in Hawaii, Austin, Washington, D.C., Long Beach, Lancaster, Worcester, Japan and Taiwan. POW! WOW! has expanded and grown rather rapidly. I have set up hundreds of murals all over the globe and have a strong passion to beautify communities through the simple act of putting paint on walls.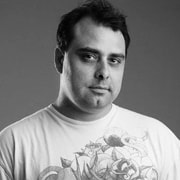 Jesse Cory
1xRUN has sponsored the global POW! WOW! mural festivals for the past several years and has hosted pop-up print exhibitions in Japan, Taiwan, Honolulu, Worcester, Long Beach & Antelope Valley, California. We've also sponsored Pangea Seed's Sea Walls in Cozumel & Isla Mujeres Mexico and Napier, New Zealand. In all we've helped support the artists we've been so fortunate to collaborate with by extending their creativity to cities around the world. It's been an exciting past five years and we've been incredibly blessed to participate in several of the most impactful mural festivals that are making a difference in these communities.
Do you find galleries to be elitist/restrictive? If so, why?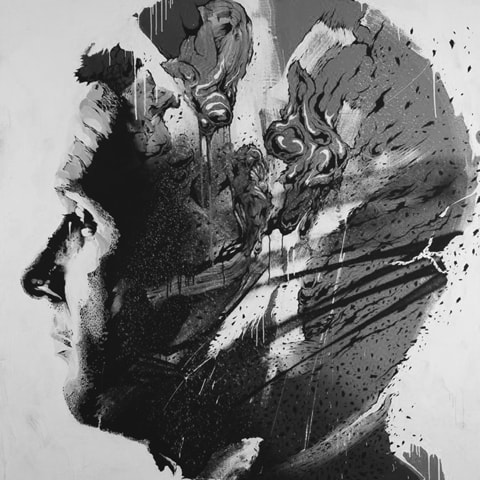 Askew One
There's so many different types of galleries ranging from institutional spaces, dealer galleries, artist run galleries, etc. – it's hard to make one definitive statement about what a gallery even is these days. I've always worked largely outside of the established gallery framework with a few exceptions, mostly opting to take the punt myself or with friends. I also haven't had huge interest from a lot of dealer galleries for whatever reason so I can't say I've formed much of an educated decision about how they really operate.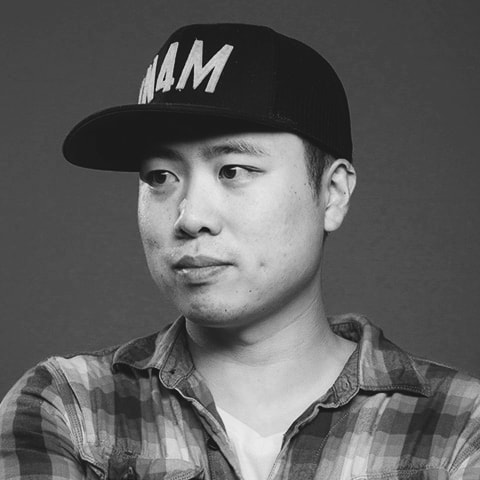 Jasper Wong
It is only restrictive in terms of the amount of people it can directly reach. It is in an enclosed space and the general public may feel ousted by its perceived exclusivity. This is the experience I had when I owned and operated galleries in Hong Kong and Hawaii. The financial aspect of selling work is a plus compared to murals. Public art tends to steer towards community work. It is always good to put cash into an artists' pocket, so they can continue their passions.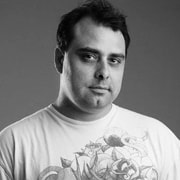 Jesse Cory
Galleries have always had a stigma of stark elitism as collecting antiquities that art was designed for the wealthy. In today's world we see a shifting momentum where galleries like Inner State, Thinkspace, Spoke Art and Vertical Gallery are becoming more of community spaces where like-minded individuals that are fans of specific artists can meet other people with similar interest. We've worked hard to create a welcoming environment that is free of pretension; when people visit our gallery and as the growing creative class discovers places like these galleries that are inclusive, I feel the momentum to a growing larger base of patrons will continue to grow.
How does open space allow an artist to truly flex?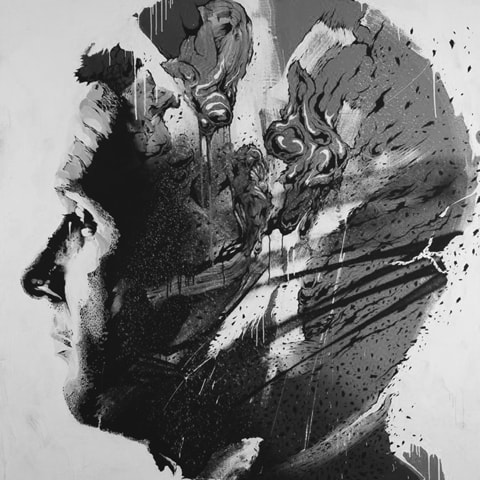 Askew One
Well, I'm a graffiti writer at heart, that was my art school in many ways. The biggest revelation I had is how much power is derived from the environmental factors around work in the street.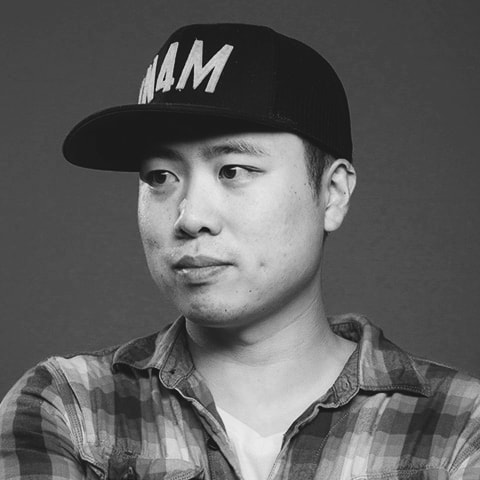 Jasper Wong
The ability to scale up and in some cases way up. The sheer scale of painting a mural on the side of a building can be quite impressive.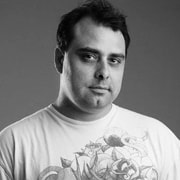 Jesse Cory
Working in the public space has so many obstacles to overcome you almost have to treat each mural as a construction site. The artists need to maneuver heavy machinery, deal with heat, sun & weather, then the buildings that may have been neglected with bricks and paint chipping away. These limitations are also part of what makes these feats of overcoming all obstacles to place large-scale works in unique places so exciting for everyone involved, including the artist, viewer and community.
What are the differences between street art and institutionalized art?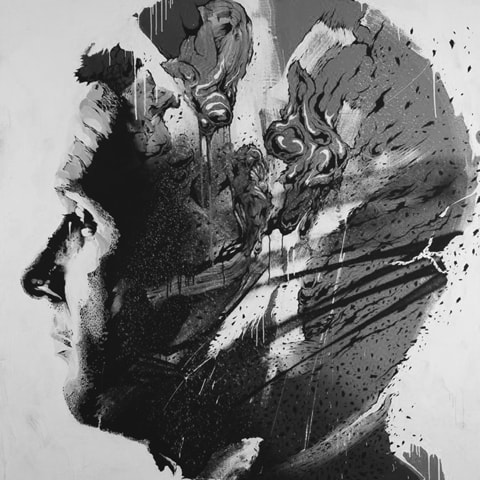 Askew One
I don't consider myself a street artist & I don't think all the large-scale mural work being done right now fits that title. Street art was its own movement with its own aesthetic markers, etc. People painting large-scale murals come from a wide range of art practices these days, even established contemporary artists want to work outdoors now so to put the blanket term street art on everything being done outside is wrong in my opinion. Art finds its way into institutional spaces when it's seen as having a perceived cultural value worth archiving for future generations. Art finds its way into commercial galleries when someone believes it has cultural significance and will sell.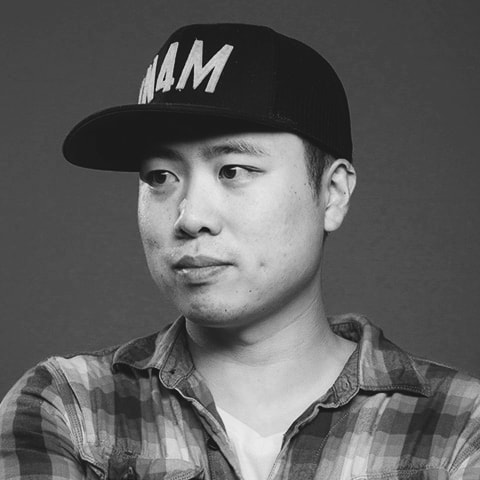 Jasper Wong
Art in the streets is for the people. It is art created to beautify neighborhoods by transforming mundane walls into works of art. It increases foot traffic and can help boost small businesses in the area. I have seen it firsthand in many cities.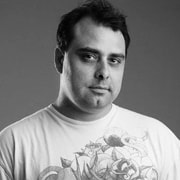 Jesse Cory
Street art as a term has such vast interpretations that has been used as a way to describe much of what we know as the current art movements happening outside the academic and institutional worlds. We could discuss the many facets of this genre but it's unlikely we would come to a conclusion that would satisfy everyone. The way I view it is simple: murals are public art and if you don't like the community referring to murals as graffiti, then just change the conversation and start using words that are more descriptive to the action of placing art in a public space for the entire community to enjoy.
Do you think street art belongs to the world of contemporary art?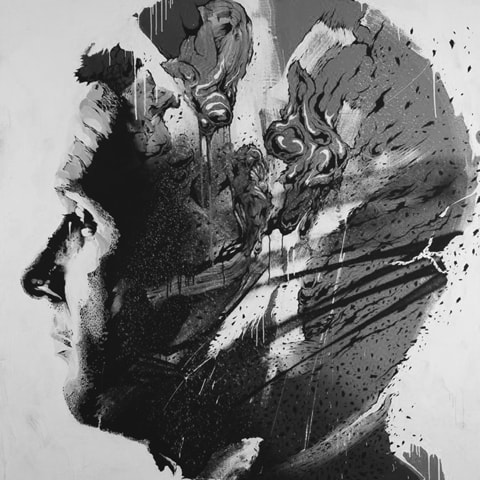 Askew One
Yes, because it's a cultural phenomenon of the time. It's always been inevitable it would but what is also interesting is seeing its influence seep into the work of contemporary artists with no background in the streets.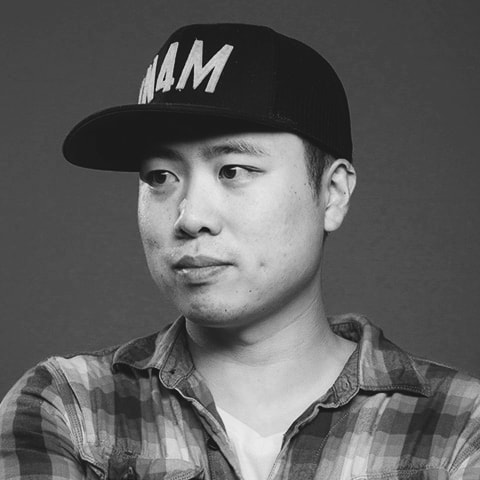 Jasper Wong
Art on the street belongs to the people. It belongs to communities. It's a direct juxtaposition to all the ads and billboards in the periphery of our lives.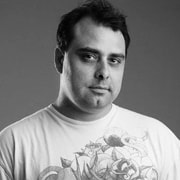 Jesse Cory
All forms of counterculture will in some way make it into the storyline of the mainstream conversation. Just look at the last 40 years of skateboarding or hip-hop, many of the leading innovators in these genres went from being outsiders & outcast to celebrities. We're seeing this happening right now, right in front of our eyes with KAWS, Obey & Banksy are all being courted by blue chip galleries & museum curators.
What part does street art have in shaping public perceptions?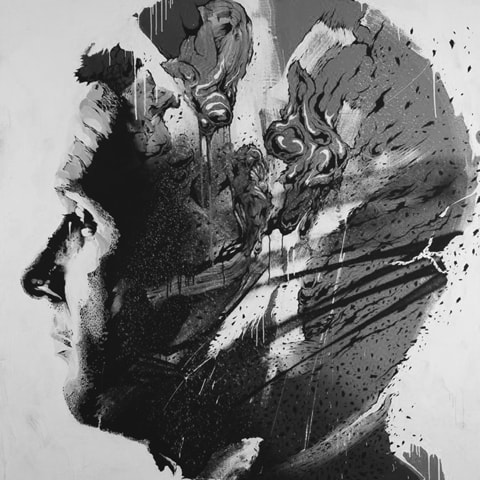 Askew One
I don't fully understand this question because that is a purely subjective thing – people will individually think whatever they want to think. Artists have no obligation to shape or guide people's views.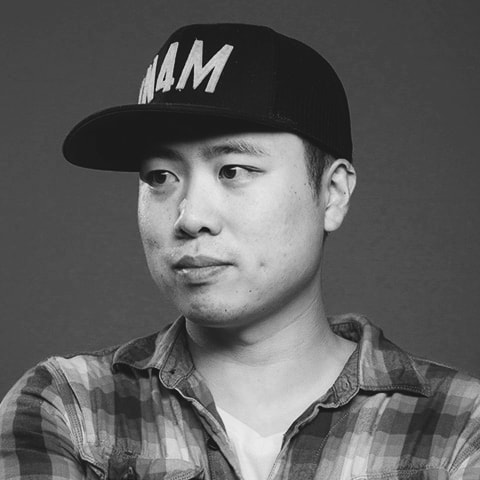 Jasper Wong
It brings art to the public and creates an appreciation for the craft. It alters misconceptions about public art and dispels the "broken window theory." It changes the way people see their neighborhood and creates a sense of pride for their city. It brings color and life to the concrete walls of daily lives.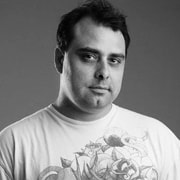 Jesse Cory
As street art evolves and with many of the artists that were taking over the streets to put their messages up are now finding it easier to get permission from building owners to place their art in semi-permanent places. You can also see that the public is now embracing art in untraditional public spaces. The act of getting up and putting messages or art in unsanctioned spaces will continue to be a place for public discourse and a place to have political conversations. A thriving street art scene will always have a say over what messages can be placed in the public space without permission or having to pay for advertising space.
What part does gallery art have in shaping public perceptions?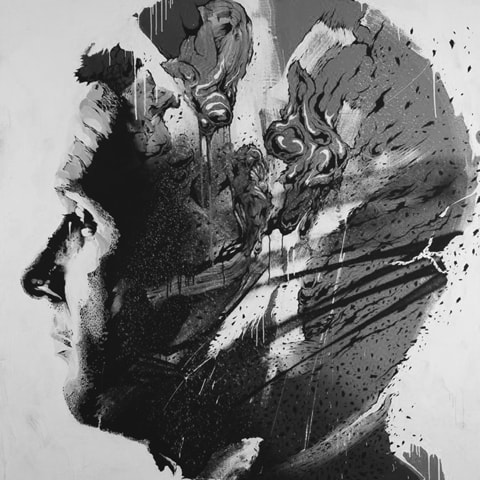 Askew One
Same answer really except good curators know how to explain things and bring a broader narrative or context to things.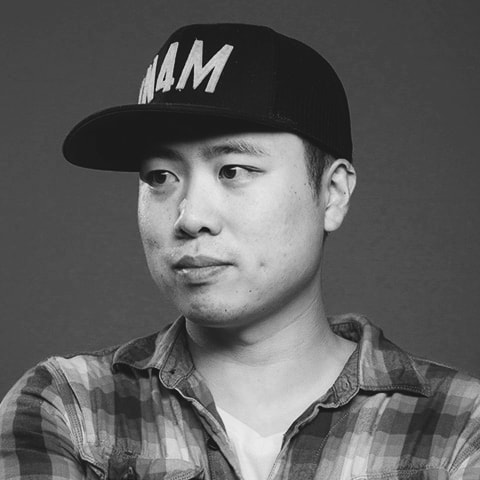 Jasper Wong
Gallery art opens up your mind and broadens your ability to see beyond reality. It inspires and teaches.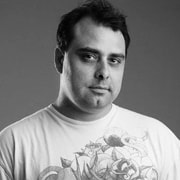 Jesse Cory
A traditional gallery will always be a place for artist to have a conversation about their current body of work.  The gallery will work to promote their artists and place their work in private or public collections. Counterculture galleries will be a place for deeper conversations to occur where disenchanted creatives find safe harbor to create without the confines and expenses of traditional galleries. Both side of the coin will always be a place for public discourse about who we are as people, what we're feeling in our current political environment, and what is happening socially. That's what artists do, they place a mirror on the world we live in and interpreted the energy into their own visual language to help express what we're all feeling.
What are some of the most inspiring things happening in the art world currently?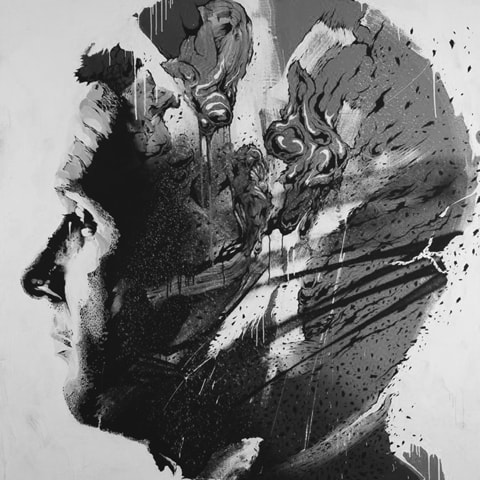 Askew One
Just seeing this massive crossover between people from varying art backgrounds & approaches – people from outside coming into the galleries and people from the inside stepping out.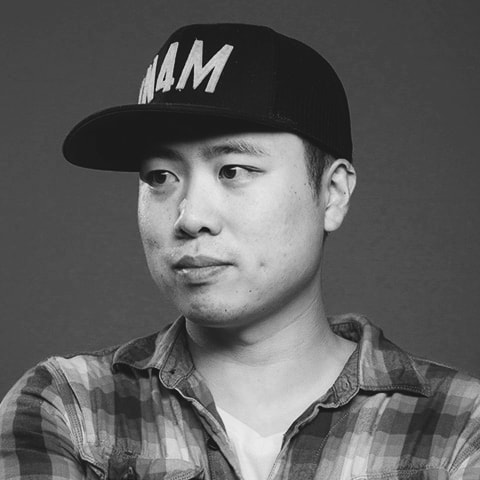 Jasper Wong
The simple act of creating art is inspiring. It doesn't matter if you're an established professional or a child discovering a crayon for the first time. The pure act of transferring your imagination to surface will always be a miracle to me.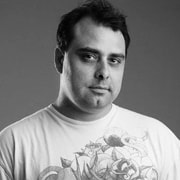 Jesse Cory
Right now we're in a world filled with corporate messaging, wealth consolidation and increasing political pressures. I feel that in times of significant social change, artists will create their most dynamic works that will solidify our time in history through their creation.