D.R.A.M. Recruits Erykah Badu, Young Thug & Lil Yachty For Debut Album
Check out the tracklist here.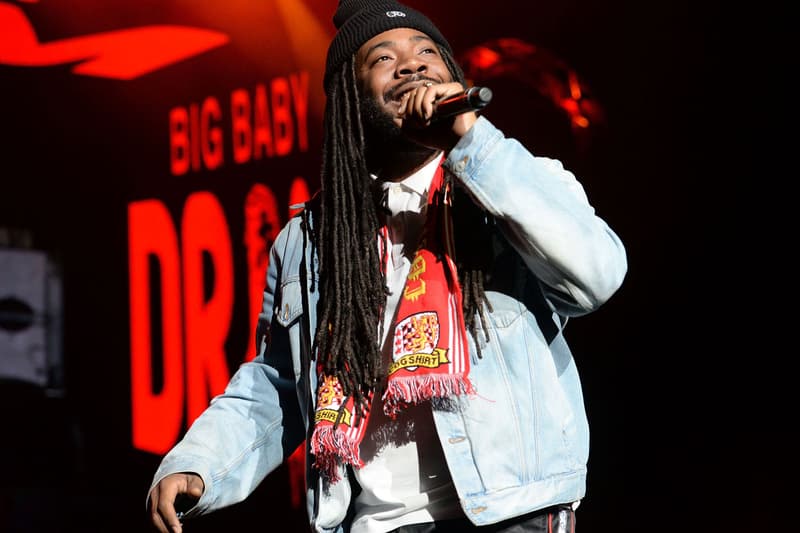 D.R.A.M. will drop his self-titled debut album on October 21 via W.A.V.E Recordings/EMPIRE/Atlantic Records. Earlier this week, the Virginia artist released the cover and now the tracklisting has arrived. Big Baby D.R.A.M. is led by his Lil Yachty-featured smash hit "Broccoli" and the 14-track LP will also feature appearances by Young Thug and Erykah Badu. Check out the tracklist below and stay tuned for more singles to drop.
D.R.A.M. – Big Baby D.R.A.M. (Tracklist)

1. "Get It Myself"
2. "Misunderstood" (Feat. Young Thug)
3. "In a Minute / In House"
4. "Monticello Ave"
5. "WiFi" (Feat. Erykah Badu)
6. "Cash Machine"
7. "Broccoli" (Feat. Lil' Yachty)
8. "Cute"
9. "Outta Sight / Dark Lavender Interlude"
10. "Change My #"
11. "Password"
12. "100%"
13. "Sweet VA Breeze"
14. "Workaholic" (Bonus Track)