N.HOOLYWOOD Daisuke Obana Reflects on a Year of Success
From redefining street culture to a fever pitch of brand collaborations, the designer looks back on a productive year.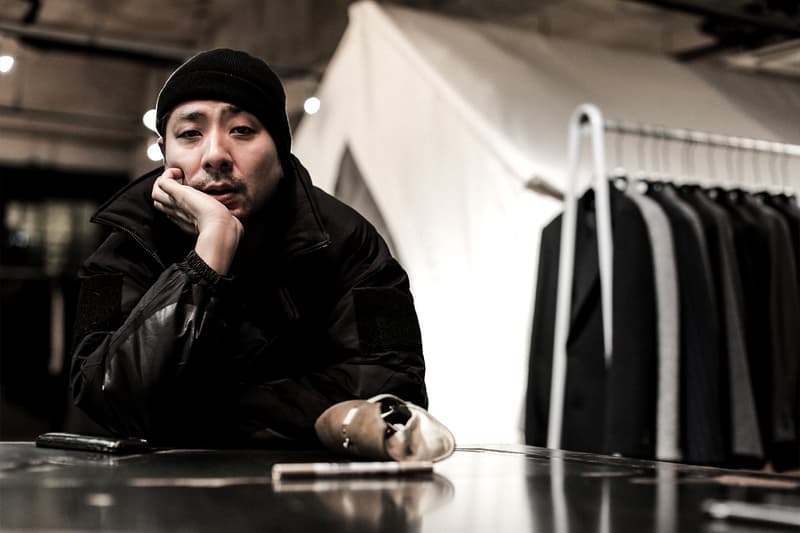 2015 has truly drawn to a close, but the constant chatter in the world of fashion continues without abate, making it difficult for anyone to extract themselves from the present. Within this hall of mirrors, apart from the twice-yearly collections, brands must satisfy their current customer base while attracting new consumers with new designs, diffusion lines and crossovers. Japanese streetwear staple N.HOOLYWOOD is a veteran of this game, having played it for 14 years, but every new project unveiled by the brand still inspires surprise. We talked to founder and Creative Director Daisuke Obana on how he achieves balance between the brand's Americana roots and other aesthetic elements, and revisit his past ventures of 2015.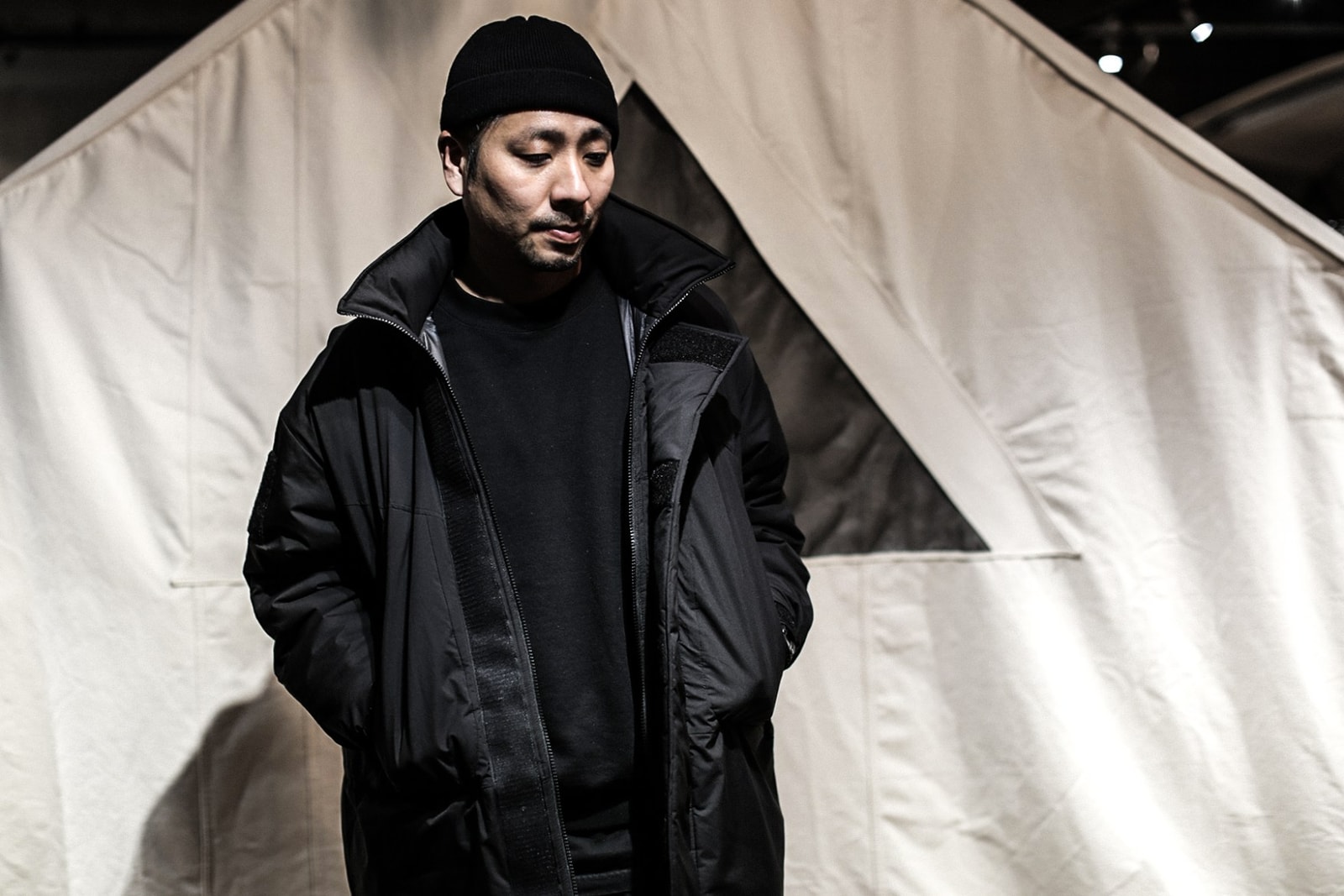 Mister hollywood
On the day of the interview, Mr. Obana had just come back from his business trip, quite literally placing down his luggage before answering our questions. "I was relaxing in a San Diego spa all day, but the flight back was just so tough." An avid traveller and connoisseur of hot springs (he once confessed to Selectism that he had visited approximately 900 of them before), Obana has always depended on Japanese men's monthly UOMO to find these havens to recharge and revitalize him for work. While Tokyo is not Obana's hometown, he had made the decision at a young age to pursue his love of vintage clothes by working at Tokyo vintage store VOICE. "Vintage and military garments all have a high degree of functionality, and when I started out, I loved restoring the pieces in my collection to their former glory." Fascinated with Americana, Obana would shuttle in between the U.S. and Japan so often that he earned the nickname "Mister Hollywood," which would later become the name of his company.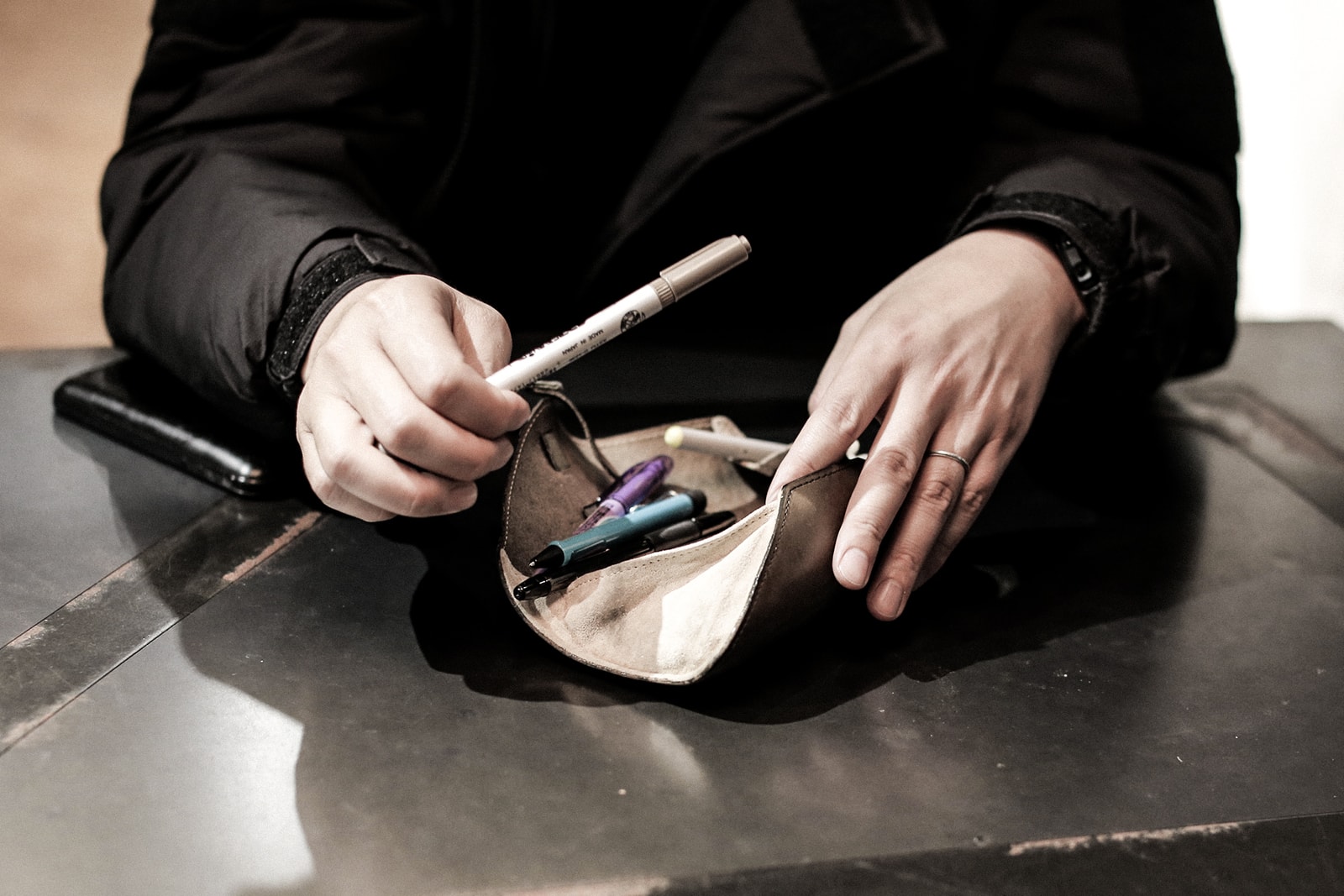 Meeting Karl Lagerfeld
In the years since, Obana has diversified from American pop culture, broadening his scope to include many other cultures. Speaking on what has most greatly influenced him, Obana says, "One time when I was in Paris for a fashion show, Fendi's Michael Burke introduced me to Karl Lagerfeld, and i had a chance to visit his studio. What left the deepest impression on me was that Karl only used a pen like ARTWIN to design, drawing out the images in his mind's eye he most wanted to express." Obana then opened his pencil case. "In the past I only used ballpoint pens to sketch, but ARTWIN help me express my ideas much better." ARTWIN or not, Obana's reputation for an unrestrained imagination is always a given in his creative output. Case in point: for Fall/Winter 2015, the brand incorporated military elements with the snowboarding gear of the Colorado Rockies, a combination that would have seemed zany were it executed by anyone but Obana.

LQQK Studio x N.HOOLYWOOD
In running a brand, apart from detailed planning for your image and future development, there is also the need to collaborate with others to produce that spark of creativity. Obana has always believed that the meeting of two cultures of different eras is important for innovation, and in terms of fashion, street culture is one force that cannot be ignored. "I've always been friends with Alex of LQQK Studio, so collaborating with them was a very logical next step." Specializing in the gradually declining disciplines of silkscreening, art prints and typography, New York-based LQQK Studio has won over clients such as Theory, Patrik Ervell and Richardson magazine. At first printing only on T-shirts and hoodies, the collective's fashion pieces quickly became sought after by streetwear heads from the U.S. and Japan. Recalling the LQQK x N.HOOLYWOOD collaboration of last October, Obana remembers, "On the day of release, there was a massive crowd of youths waiting at the door who cleared our stock in an instant!"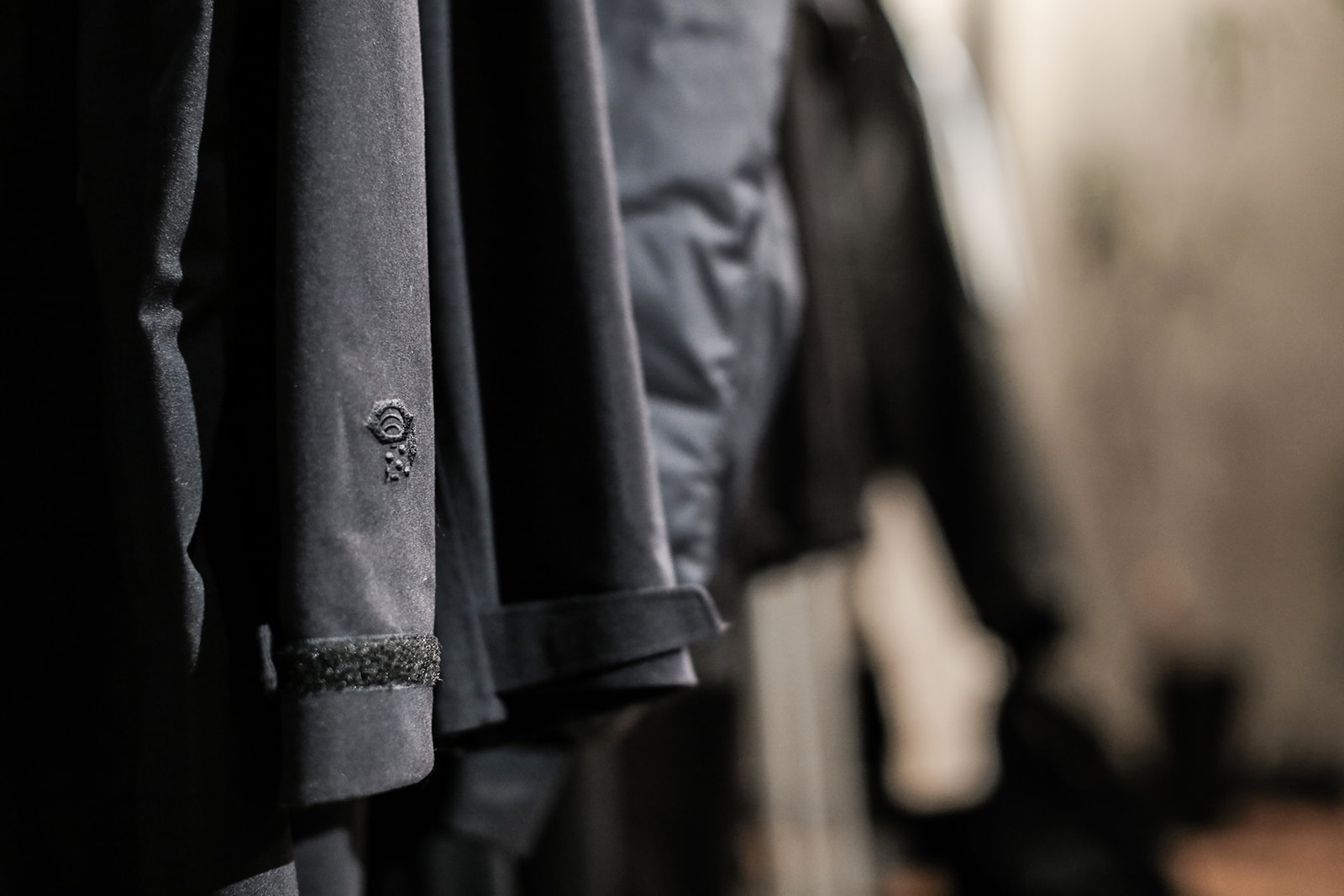 MHW x N.HOOLYWOOD/h2>
Back in Japan, N.HOOLYWOOD also collaborated with mountaineering brand Mountain Hardwear on the latter's MHW series. "The rise in recent years of collaborations with outdoors wear brands is a short-term marketing strategy, but I'm looking for more meaningful, long-term creative collaborations." Obana conceived of the collaboration when he saw people in New York wearing mountaineering jackets atop their work clothes. On his choice of dark colors for the collaboration, Obana explains, "I understand the logic behind the bright hues of outdoors wear which can aid in the rescue of mountaineers, but in an urban setting, that scenario is unlikely to happen." In removing this unnecessary function, Obana's all-black collection better suits the lifestyle of city dwellers.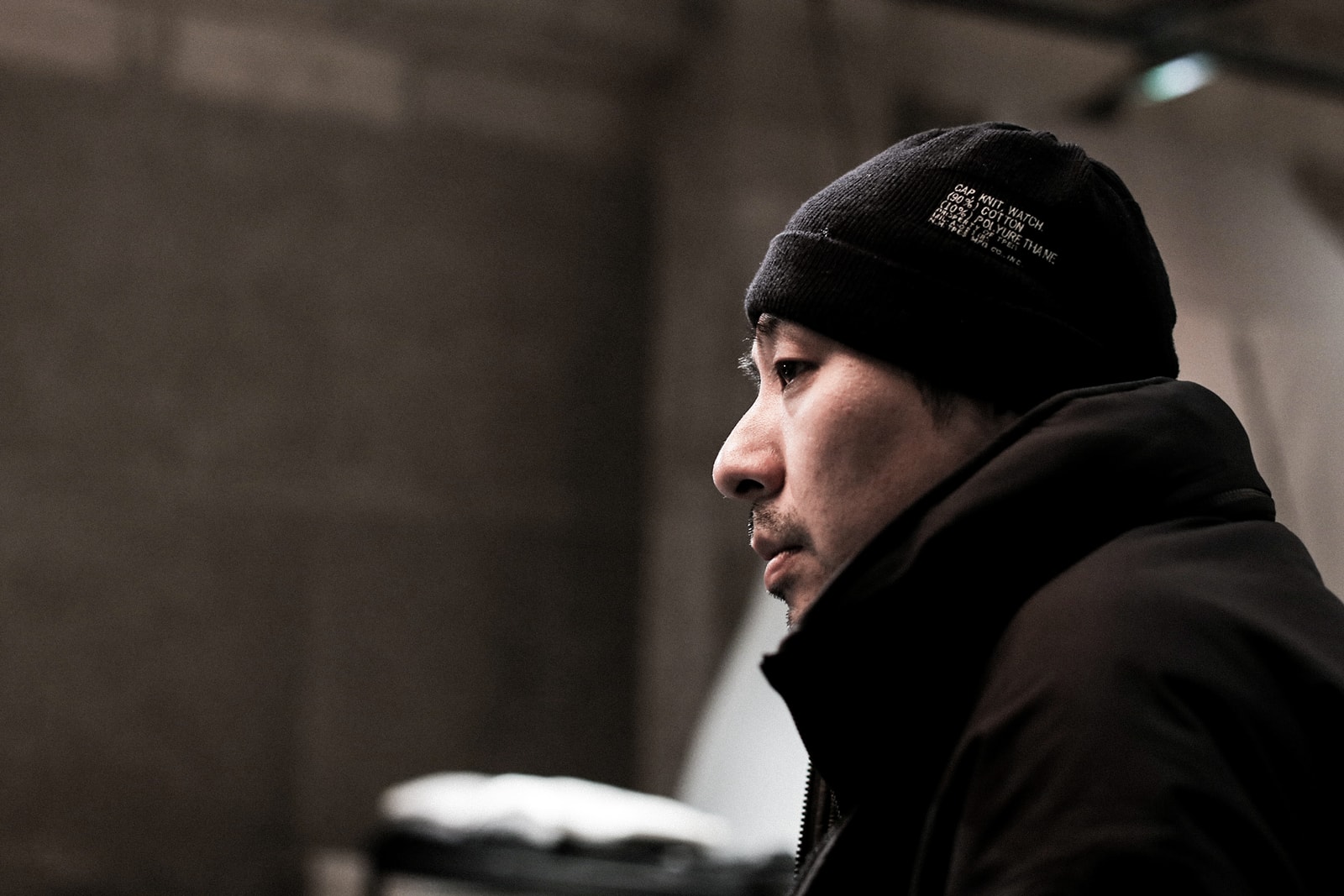 In one year, given the many designs have come to fruition, and the subsequent domestic and international growth that the brand has experienced, Obana has proved his organizational and management capabilities beyond all doubt. N.HOOLYWOOD's wealth of opportunities, combined with Obana's international vision, is the reason why the brand continues to grow, and its through this that it will be able to step up to its role as a world player.