LeBron James Introduces Nike's 2016 Spring Tech Knit Collection
Click in to read LeBron's exclusive interview.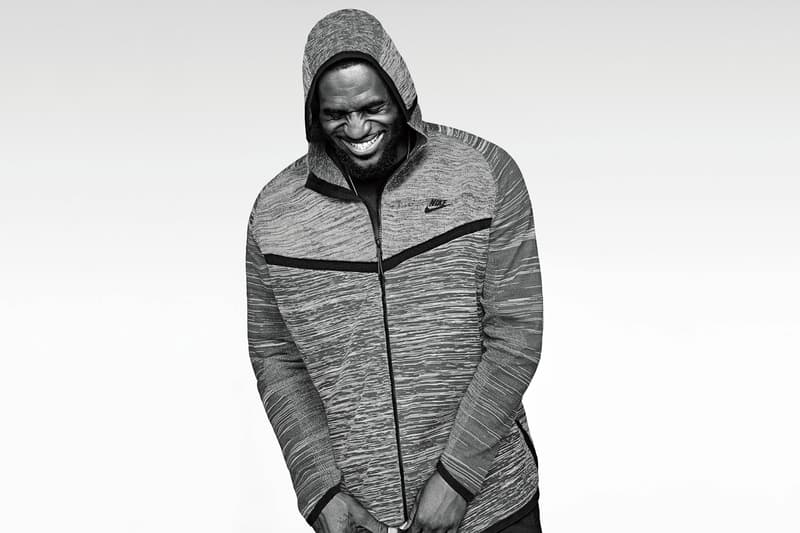 1 of 5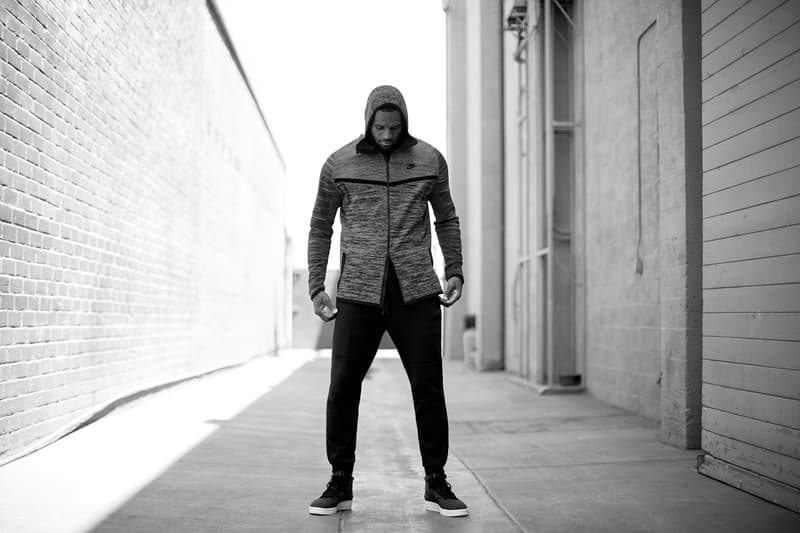 2 of 5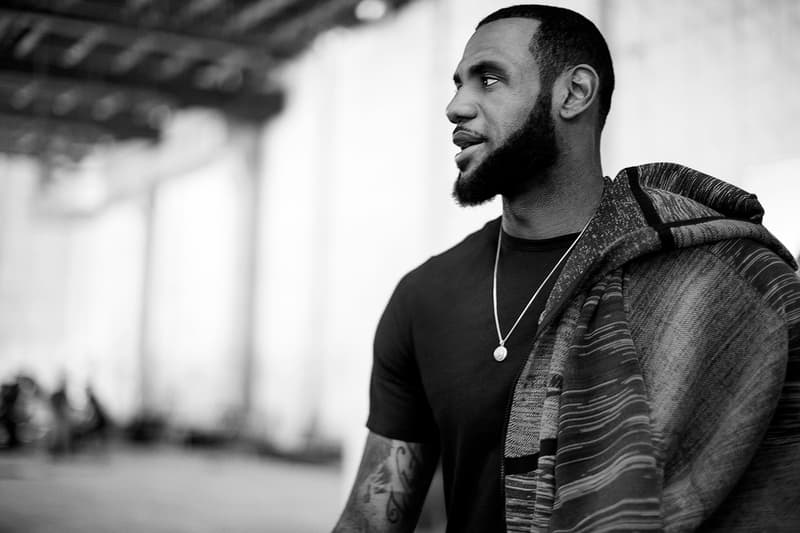 3 of 5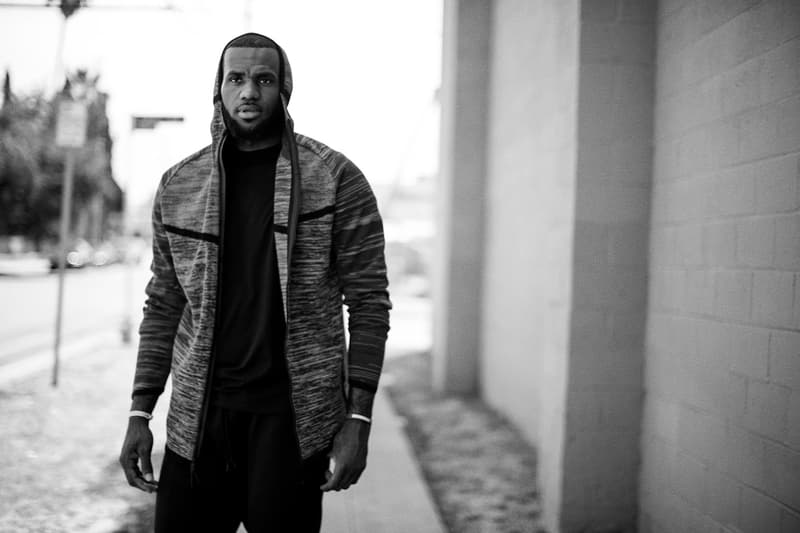 4 of 5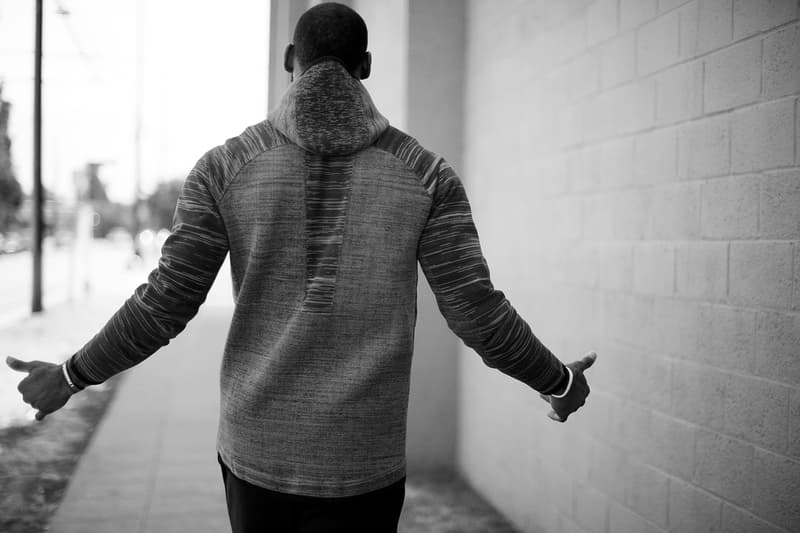 5 of 5
The Swoosh has always managed to push the limits of performance and with sportswear becoming a strong portion of fashion, Nike has unveiled its brand new Tech Knit Collection primed for the 2016 spring season. Its latest offering will mashup modern technology with traditional crafting to deliver a contemporary upgrade to pieces such as the Nike Tech Windrunner, which made its debut on athletes during the U.S. Track & Field Olympic Trials in 1980. As a result, its current development is rooted in computer programming that pays special attention to detail in portions of each piece's need for strength, ventilation and warmth. Nike's Tech Knit Windrunner will retail for $250 USD while its Tech Knit Pant will be priced at $200 USD. Additionally, Nike's Tech Knit Top will be available for $110 USD and the entire collection will officially release beginning January 26 on Nike.com.
It's to no one's surprise that when one thinks of NBA style off the court, LeBron James is a name of high recognition. Before suiting up to play each and every game as if it were his last, King James makes sure to express his fashion sense whether it be pregame arrival or during his leisure. Check out an interview with LeBron below as he reflects on how the league's dress code creates a style competition, his thoughts on the Nike Tech Fit Pack, his "Strive For Greatness" motto, and much more.
Nike: How would you describe your off-court style?

LBJ: My style is all about confidence. What I put on, what I wear, how I wear it is all about confidence. I have different looks and I wear different colors. I wear different accessories. I can go all over the place if need be and I think it all comes back to just being confident in what you wear.

Nike: Is there competition between the guys in league about who has the best style?

LBJ: Absolutely. You know, we're the most competitive guys in the world. Guys like to compete at everything. Style is part of it. I give a lot of credit to David Stern by implementing the rule that we have to dress nicely on game day. And I think it's done some great things for our league. It definitely makes us look professional.

Nike: Who is the best-dressed guy in the league?

LBJ: There are a few guys who dress very well. Obviously, I'm going to say myself. I feel like what I do or what I bring to the table translates. My teammate Tristan Thompson is also a great dresser. We definitely look at each other and keep each other up to par. Kevin Love, as well. He has a pretty sharp, distinctive grown-man look.

Nike: When you get away from the cameras, or the spotlight, what changes about your style?

LBJ: When I'm off camera, I'm more casual. I kind of let my boys dress me at that point. My boys love basketball shorts, t-shirts and tennis shoes. But it's not just anything. They match up exactly how the outfit should like with the right shoe, the right shirt, the right shorts, the right socks, everything. So even though it's more casual, you still have a fashion sense about it.

Nike: How do you work Nike Tech Pack into your wardrobe?

LBJ: One of the things I like most about Tech Pack is how the pants fit. It's like a European fit, but still comfortable. The collection is also versatile. You can incorporate some Tech Pack pants with a button-down shirt, or with a t-shirt, and still be fashionable.

Nike: What's the hottest trend going on right now that you're into?

LBJ: The hottest trend that I see going around is accessories and top hats. You definitely see it being a huge thing in our league, and it's pretty cool.

Nike: What do you feel is the most indispensable part of your training regimen?

LBJ: Stretching. I can't live without stretching—keeping my muscles loose, keeping my body in form. I have to stretch two to three times a day. It makes me mentally and physically feel great, and I couldn't live without it.

Nike: Can you help us just to define what "strive for greatness" means as you're thinking about that in the world of training?

LBJ: Strive for greatness in the world of training means that when you don't think you can give that next inch or the next half a mile or that next 30 feet on the incline, or whatever the case may be, you just push yourself to make it happen. I'm always trying to push the limit, always trying to push forward and not worry about what everyone else thinks you should be doing or what people say the body can and cannot do. I think the body will tell you once it can't get there. But until then, you've got to continue to strive for greatness.

Nike: Are there times in the season or games or situations where you feel like a performance tight helps you more so than another time?

LBJ: I do. And I've always gone through the season where I will implement tights into my game. It all depends on how my body's feeling at that point in time of the season or how my mind is feeling, no matter if it's the long or the three-quarters or the short. But they always complement your game very well.

Nike: Do you ever feel like they almost give you an added piece of confidence as far as what you can do?

LBJ: When you look good, you play good. And I've always believed in that. I feel like if my uniform looks good and is right on track, it's going to help my performance.