An Artistic Motif Comes to the Le Coq Sportif R950 JCQRD
Inspired by the R1000.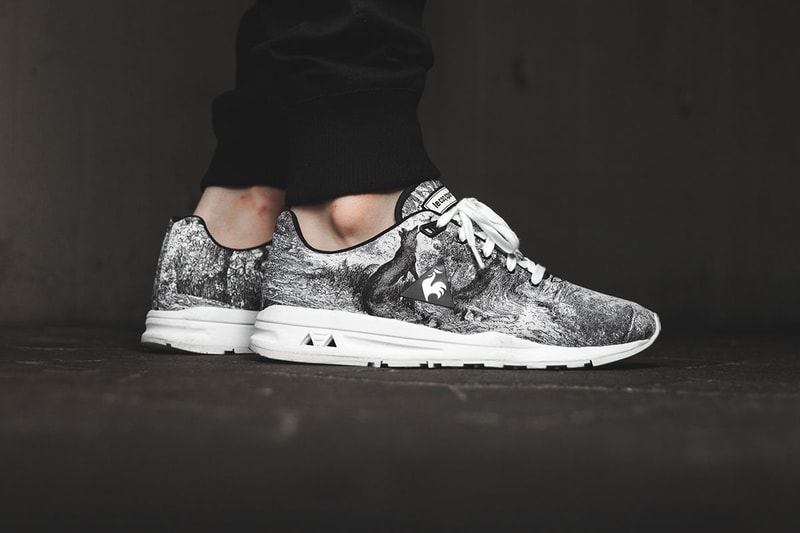 Last season, Le Coq Sportif introduced the brand new R950 JCQRD — a lightweight jacquard-constructed runner inspired by the R1000. Now the design is getting an artistic update with the Le Coq Sportif R950 Gravure JCQRD. So named for the gravure imagery on the upper (an intaglio printing process that employs etching), the design features a simple black and white colorway and comes complete with the tooling and Dynactif cushioning of the original R1000.