Up-Close With Janis Joplin's Psychedelic Porsche 356 SC
The spirit of the "Queen of Rock and Roll" lives on.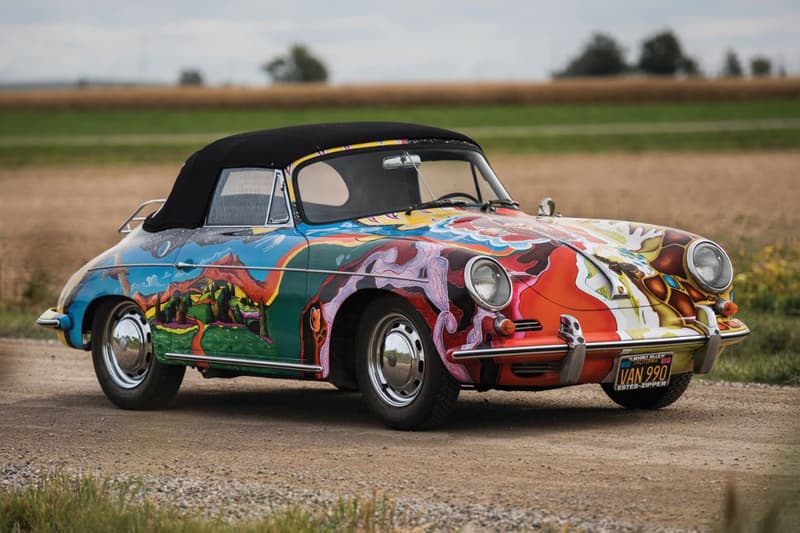 Rock legend Janis Joplin's iconic psychedelic Porsche will be on display at the 21st annual Amelia Island Concours d'Elegance. The 1964 Porsche 356 C 1600 SC Cabriolet is the final version of the line's "C" model, which sold from 1964 through 1965. Purchased off a used car lot in 1968 for $3,500 by the singer, the vehicle remained on display at The Rock and Roll Museum's Hall of Fame in Cleveland for nearly 20 years before it was auctioned off last December for a record $1.76 million USD. Joplin's friend and band Big Brother and the Holding Company roadie Dave Richards took nearly a month to paint the design of the rock star's daily driver, which he titled "The History of the Universe." See the car up-close at the Amelia Island Concours d'Elegance which will be held from March 11-13, displaying over 250 rare vehicles from collections around the world.