Derek Zoolander Covers the Latest Issue of 'Esquire'
Just another day in the life of Derek Zoolander.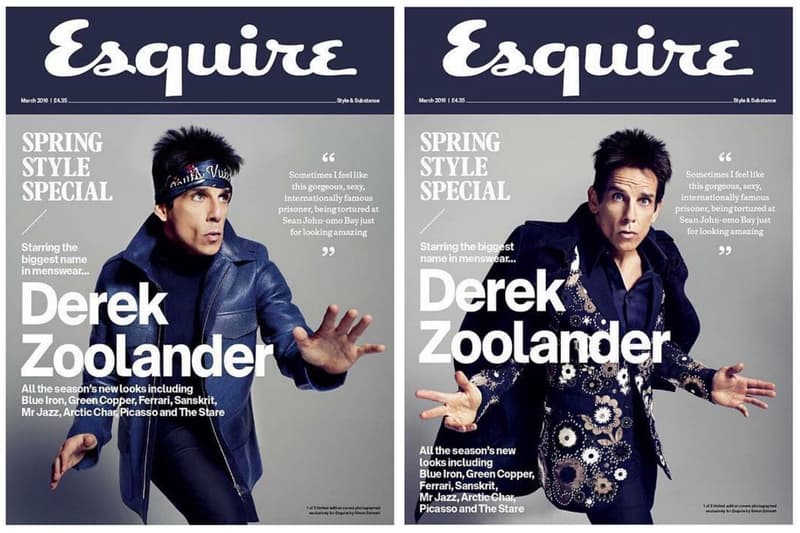 With Zoolander 2's release just around the corner, Esquire unveils not one, but two covers featuring Ben Stiller as Derek Zoolander for its March fashion issue. Photographed by Simon Emmet, the first cover sees Derek dressed in a sleek ensemble consisting of a blue leather jacket and his signature wide headband, while for the second one, he opts for a floral blazer and an overcoat to complete the look. Look for the covers to hit newsstands in the coming days and if you haven't already, check out Derek Zoolander's cover shoot with Penelope Cruz here.