5 David Bowie Tributes at London Collections: Men
Burberry, Paul Smith and more tip their hats to the late great style icon.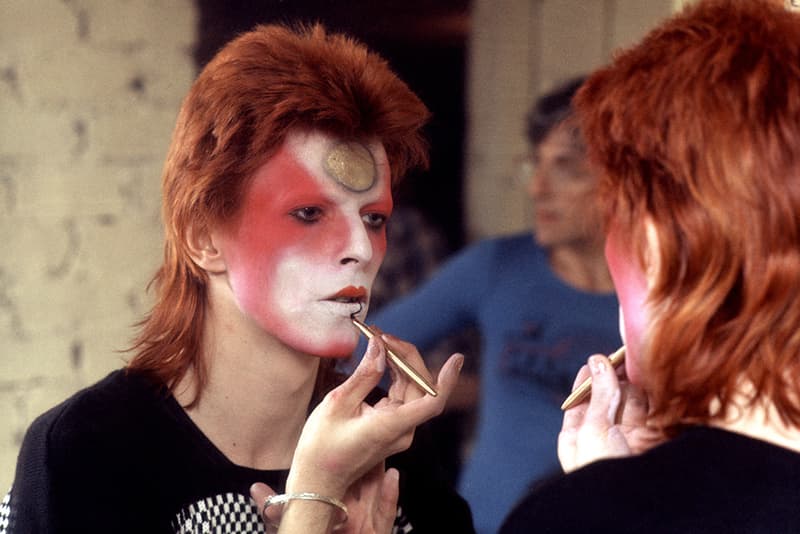 David Bowie passed away on January 10 after a private, 18-month-long battle with cancer, and only two days after his 69th birthday and the release of his latest album, Blackstar. He was indisputably a style icon. His influence transcended genres and generations, but his impact on fashion made an indelible mark. Many of today's creatives were touched by his work, and as his untimely death shocked the world, the world reacted with waves of tributes. As Bowie's home of London woke up to the news of his passing on the last day of London Collections: Men, it was unsurprising to see the designers and homegrown talent alike paying tribute.
Here are five ways the legendary David Bowie was honored at LC:M.
Xander Zhou pays Tribute by Soundtracking "Heroes" in his 2016 Fall/Winter Show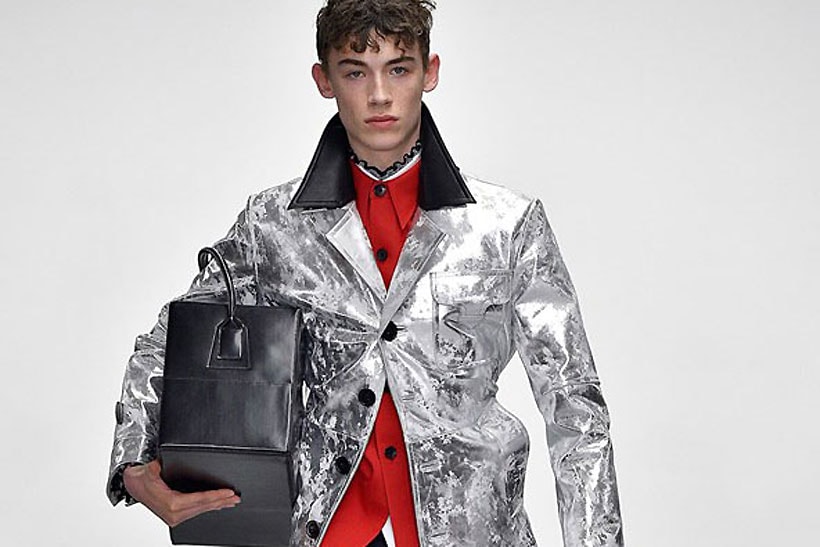 Xander Zhou splashed onto the fashion scene only a few years ago, but even though he was born and raised in China, Bowie's music and style still influenced the designer. During his Fall/Winter 2016 show, some models walked down the runway with sparkly stars and glittery makeup adorning their faces. A subtle tribute to the fallen Starman made even overt with the soundtrack playing the classic "Heroes."
Model Pays Tribute With Body Art at Sean Suen's 2016 Fall/Winter Show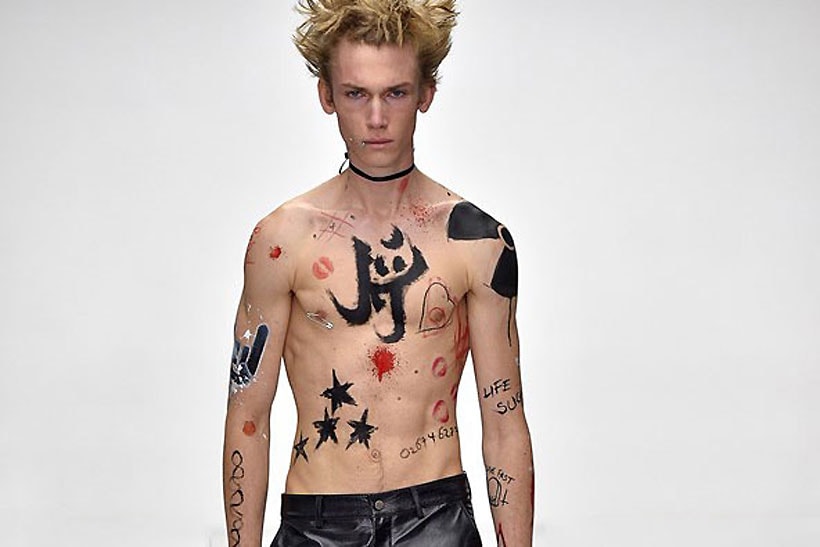 Another Chinese born designer, Sean Suen is relatively new on the scene and showed his collection presented by GQ China's. During his show, models were punk rock with piercings everywhere, complemented by body paint. A number of models chose to subtly pay homage to the icon by painting "R.I.P. DAVID BOWIE" on their bodies.
Katie Eary 2016 Fall/Winter Collection Drew Inspiration From The Sacred Triangle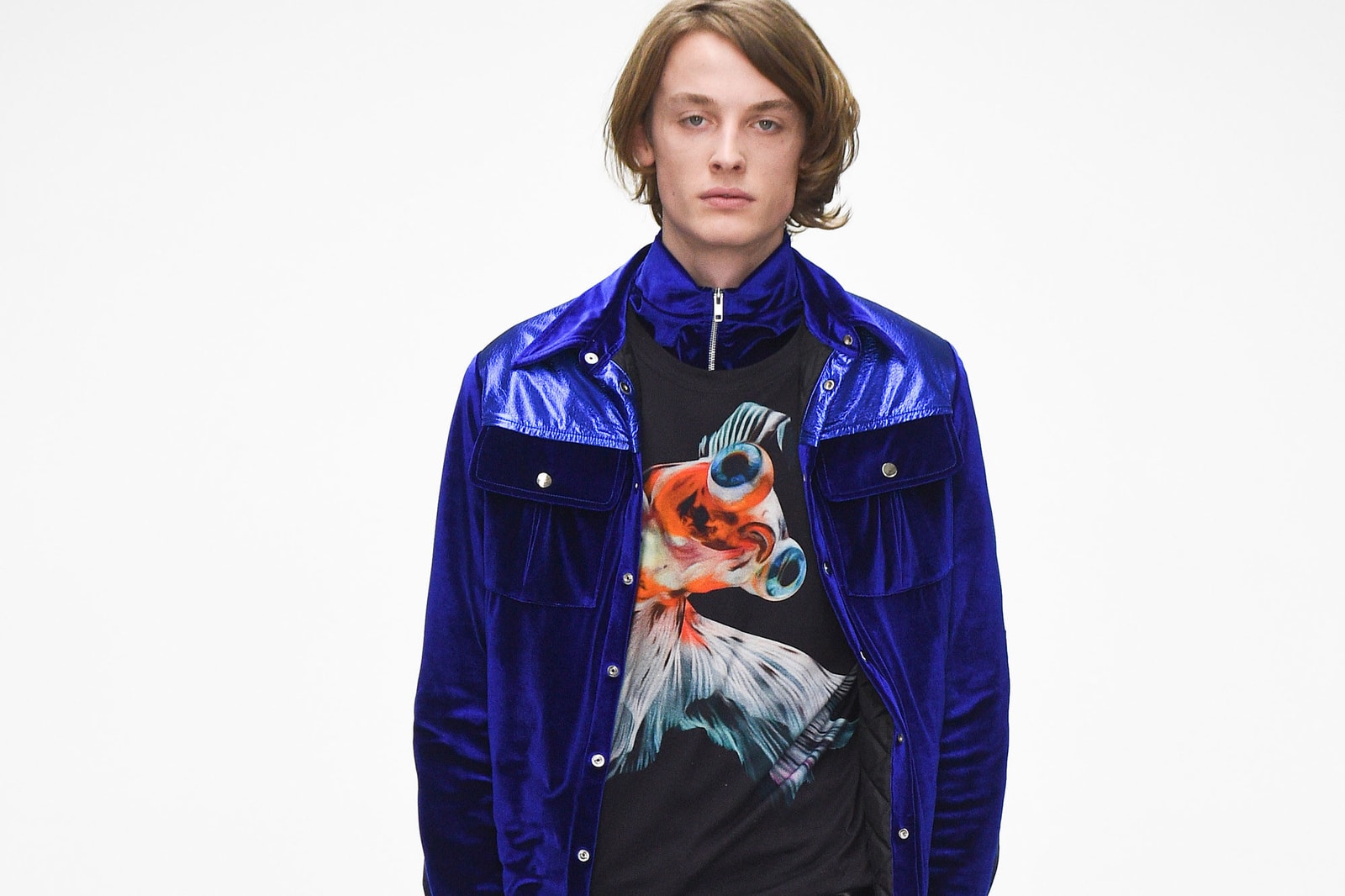 While this tribute was not impromptu, it just goes to show the immense influence Bowie had, and still has, on fashion. Katie Eary took inspiration from The Sacred Triangle — Bowie, Iggy & Lou 1971-1973, a documentary about the time when Bowie, Iggy Pop and Lou Reed worked closely together. This inspiration translated itself into a range of shiny velvets, silver pants and silk shirts.
Burberry Model Pays Homage on Runway with "Bowie" written Across both Palms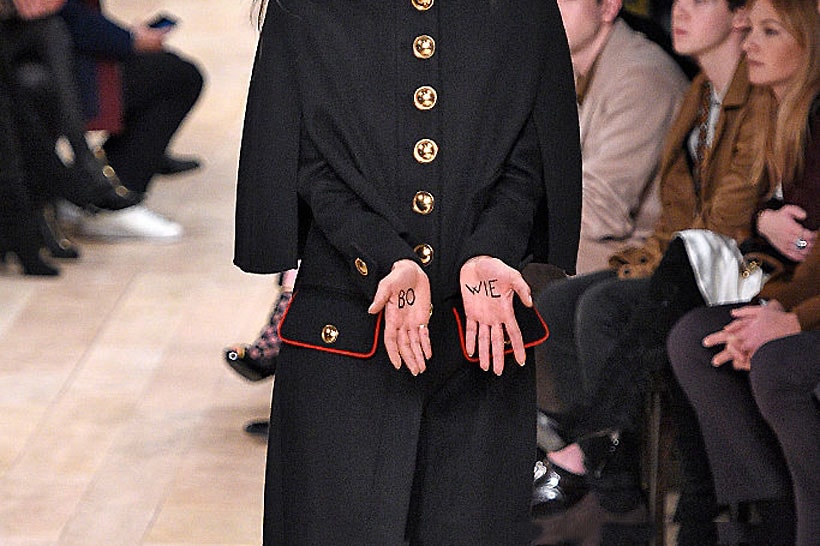 Christopher Bailey said backstage at his show that "[David Bowie's influence was] huge when I was growing up. He was the music that I got inspired by as a kid. He kind of showed you different ways of living, of expressing your personality, in his music and fashion. And there was the way he lived his life; there was such a private side to him and such a flamboyant side. He had huge impact on many people, certainly me. Not yesterday but the day before we were looking at a picture of Bowie wearing a Burberry trenchcoat in the '60s. We'd just been literally talking about his influence. And then, this morning . . . it's incredibly sad." Bowie's music played throughout the show, and makeup artist Wendy Rowe applied glittery stardust upon the models' cheekbones. Not only that, but a model walked down the runway with "BOWIE" painted upon the palms of her hands.
Paul Smith Plays "Aladdin Sane" at the opening of his "Hello My Name is Paul Smith" Exhibition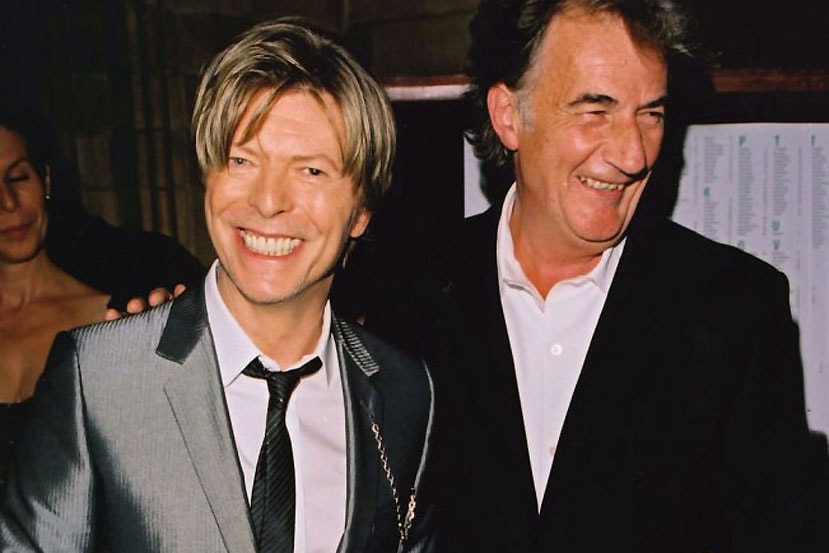 For Paul Smith, it was a bittersweet day as he unveiled an exhibition about his past and present influences at the Pace Gallery in Mayfair, London. The designer was a close friend of Bowie's, who was a huge fan of Paul Smith's designs, "[Bowie] liked our suits, loved our scarves and shirts. I think in the Fifth Avenue shop once he bought all the shirts in his size." Therefore it makes sense that Smith recently created a T-shirt that marked the release of Bowie's latest album Blackstar. The T-shirt was on display during the exhibition, and Smith also had "Aladdin Sane" playing in the background.
As Bowie has long been known for his zany and often androgynous style, he has truly pioneered and paved the way for what is now synonymous with London style. While we mourn the loss of our Starman, his legacy will surely live on and be as prevalent as ever.