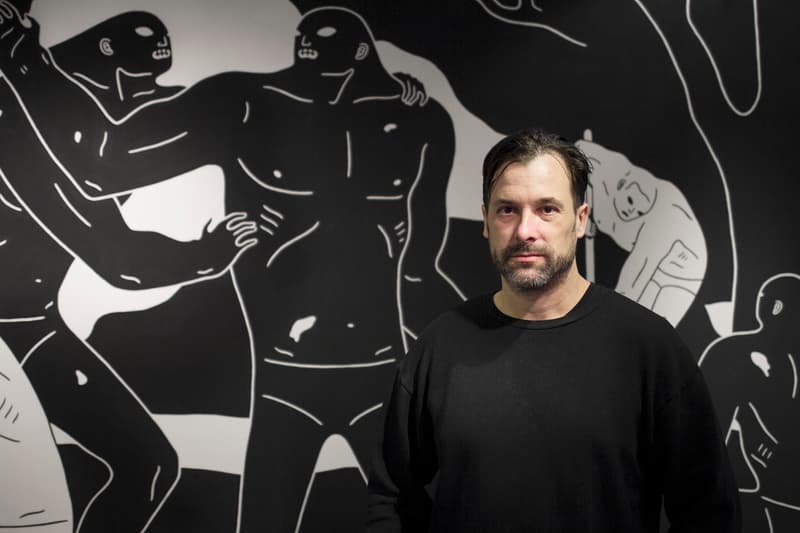 1 of 9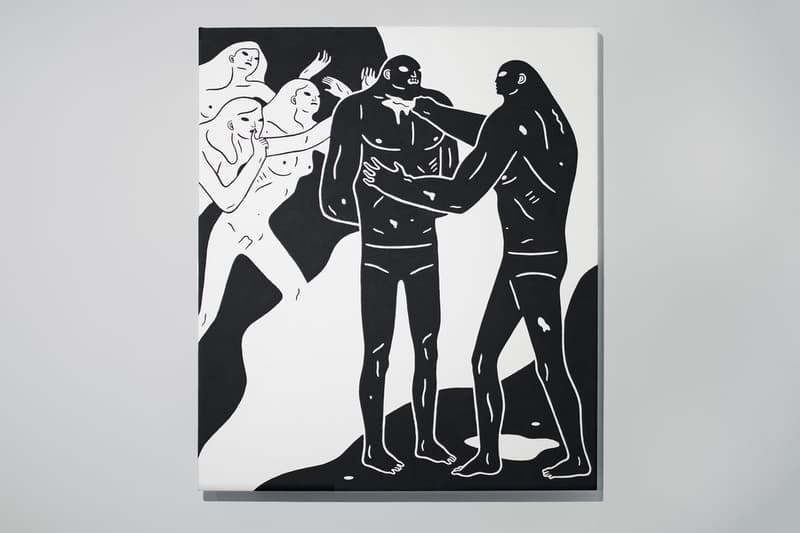 2 of 9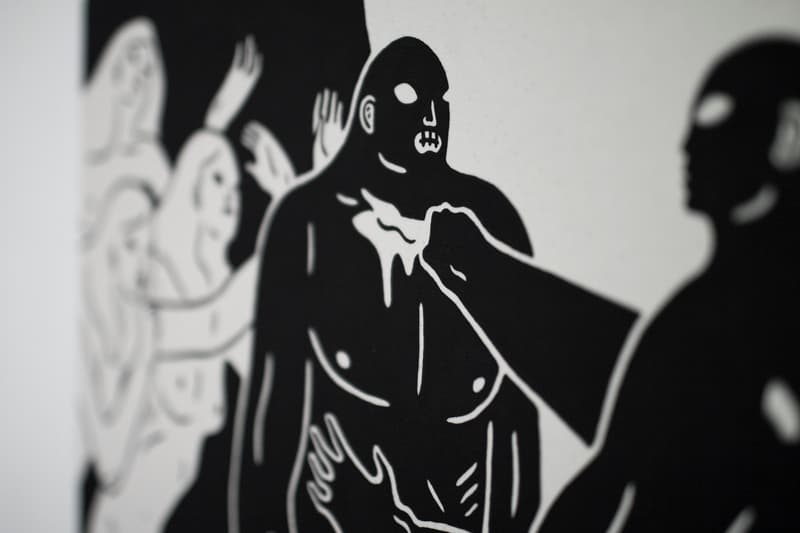 3 of 9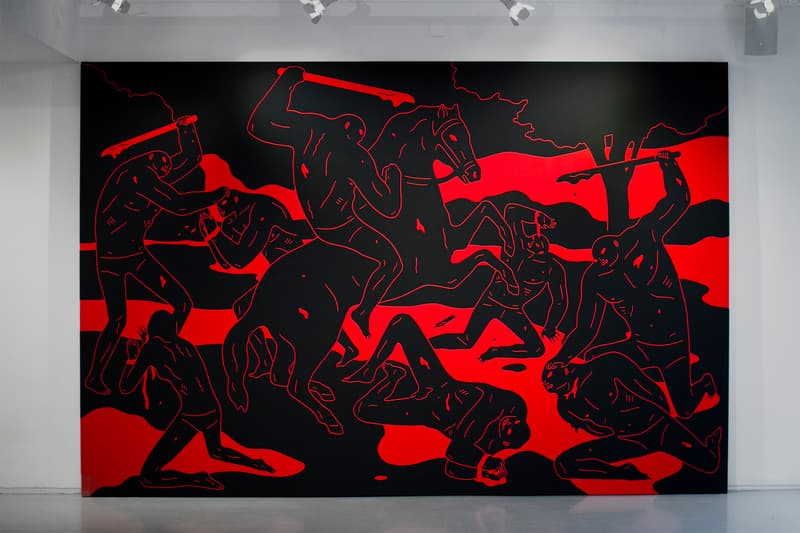 4 of 9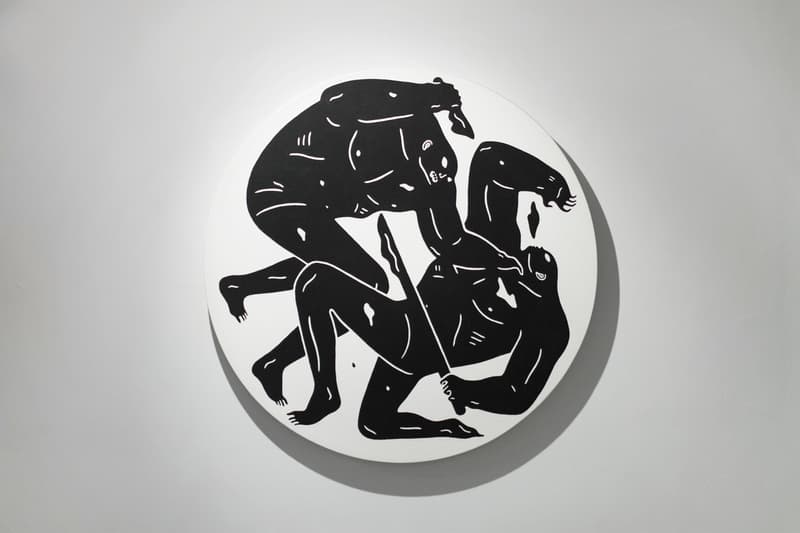 5 of 9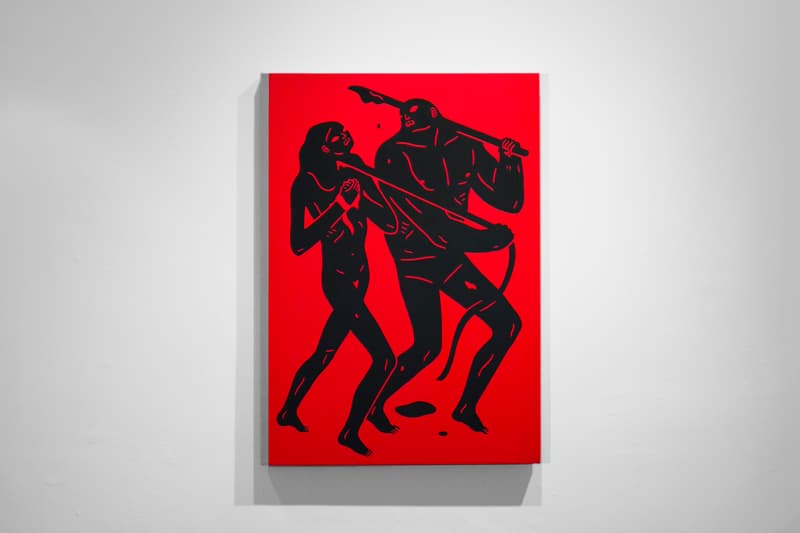 6 of 9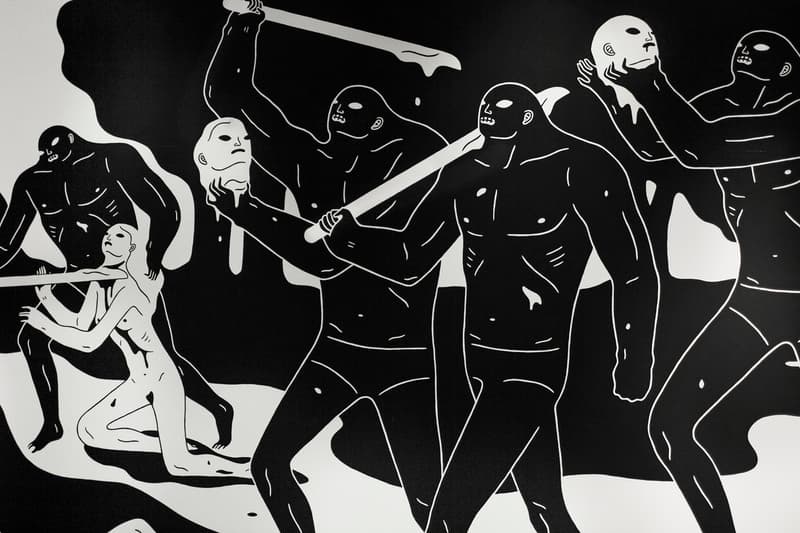 7 of 9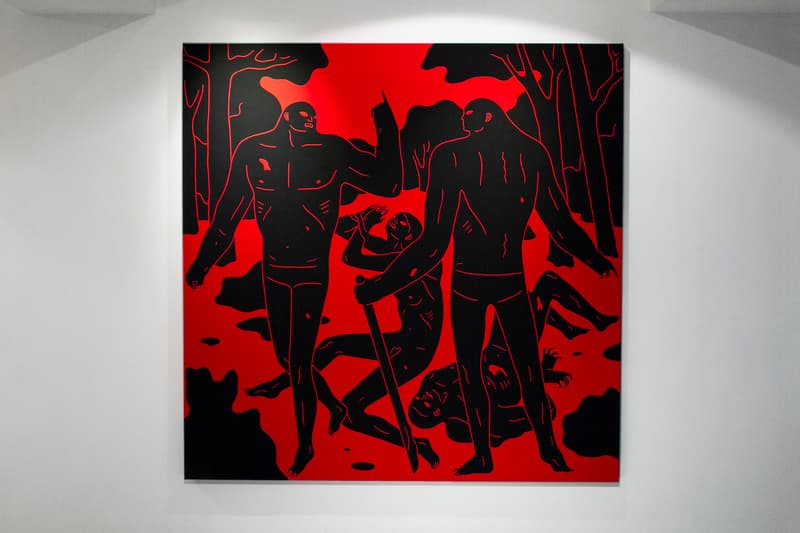 8 of 9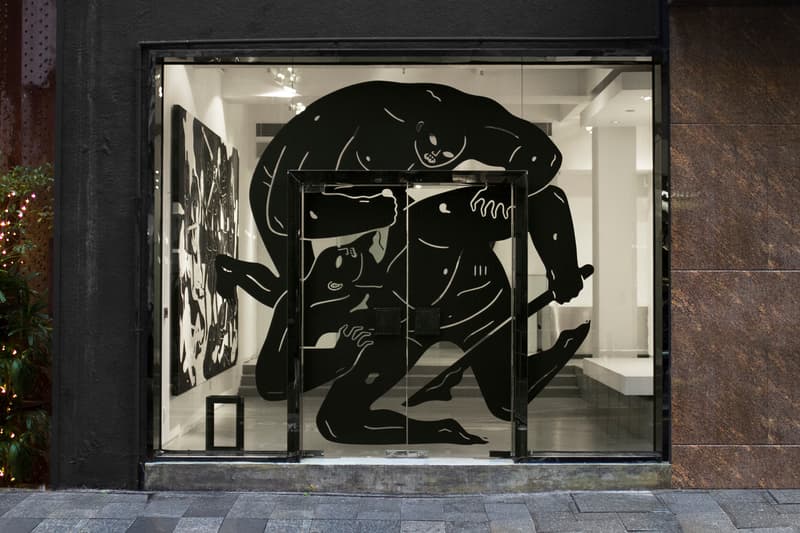 9 of 9
Cleon Peterson "Purity" @ The Space
We sit down with Peterson ahead of his second show in Hong Kong.
---
Following the expansion of Art Basel to Hong Kong, the art scene proves to be steadily growing as more and more artist are decide to show their work. With the support of Over the Influence, an artist management group, Cleon Peterson exhibits his second Hong Kong show. As cultures throughout the world continue to find themselves in constant conflict, the work of Peterson is as important as ever.
With a background in both painting and graphic design, Peterson employs a variety of art techniques to manifest the intense scenes displayed in his work. He implements design elements such as figure-ground shift to convey immense depth in an otherwise two-dimensional world. Through these violent scenes of power struggle, depicting the atrocities of war, each figure is seen carrying out what is necessary for survival. Highly reminiscent of Athenian vase paintings, these modern works of art mirror the endless cycle of war that has taken place all throughout our history. We recently caught up with the Los Angeles-based artist to gain insight on his show titled, "Purity," which features 20 acrylic-on-canvas paintings that explore the harsh nature of mankind. The show runs until January 31st, be sure check it out if you're in the Hong Kong area. 

What do you think about the city and the culture?
As somebody that is not from here, it's difficult to fully understand what is going on all at all times. Everyone has been really nice and I enjoy going around the city to see the art that is up. The city itself is amazing, and there is no other place like it.. It's so international, something I would have never known before I visited.
So the name of this show is Purity, is this the first show that looks toward the light?
Actually, I think that purity is one of the most evil things I can think of. If you think about movements in the past and take a look at purity, it is often achieved at the expense of someone else. The name Purity kind of works in two ways. Of course it is an optimistic thing that makes you think of something that is good, and positive.. but at the same time, in terms of our culture today [purity] is something that can hurt a lot of people, and put them in a bad position.
These figures are shown in scenes of violence, with light and dark opposing one another.. Do these scenes relate to any specific point in time or culture?
I think that the violence, aggression, and struggle for power in these images is not only something that is going on in our culture today, but also has been going on for a long, long time in history. So for a lot of the structures, and the images that I did here, I was looking at old paintings and drawing inspiration from them. The show deals with religion, ideology, and this idea of culture trying to find this purity at the expense of others.
What type of art are you pulling inspiration from?
Yeah, images from the renaissance. I was pointing backwards to show the similarities between the past and the present.
What is the end goal for one of these characters? What do they strive for in their existence?
I think they are striving for power. In the end these guys will occupy and take control, then there will be somebody else that is in a position where they are marginalized. The whole process will start over.
The Space Gallery
210 Hollywood Road
Sheung Wan
Hong Kong