Audemars Piguet Debuts the Royal Oak Concept Supersonnerie
An innovative minute repeater sure to pique the interests of watch aficionados.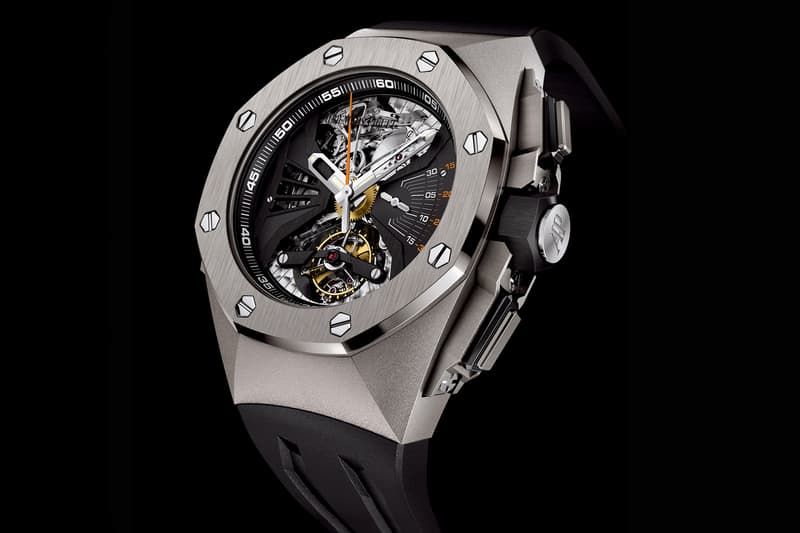 While Audemars Piguet is probably best known for its ultra-recognizable line of Royal Oak fine timepieces, its history actually deals with being an expert complications maker. That technical expertise once again offers an innovative minute repeater in the Royal Oak Concept Supersonnerie. Read this excerpt from HODINKEE explaining what a minute repeater is:
The minute repeater's a very old complication; what it basically does is chime the hours, quarter hours, and the number of minutes past the most recent quarter hour – generally, on two gongs that sound two different notes. In a repeater, the time rings "on demand" or whenever you want to hear it (as opposed to "in passing," as in a grandfather clock that rings the hour without you having to do anything). To operate a minute repeater, you usually have to press a slide set into the case-band, which winds a small mainspring barrel that powers the repeater gear train (otherwise every time you operated the repeater you'd run down the mainspring barrel).
With that being said, the minute repeater is one of the most complicated complications — mostly due to the fact that you need both a great tone and an impressive knowledge of casing in order to construct a good one. Now that all three of the patents Audemars Piguet has applied for are approved, the company is discussing the internal mechanics in detail for all watch fanatics. They deal with the internal gong, the casing and the regulator. Click through to read more about each innovation here.