'Ametora' Talks About How America Lost to Japan at Its Own Style
The new book delves into how Japan made Americana their own.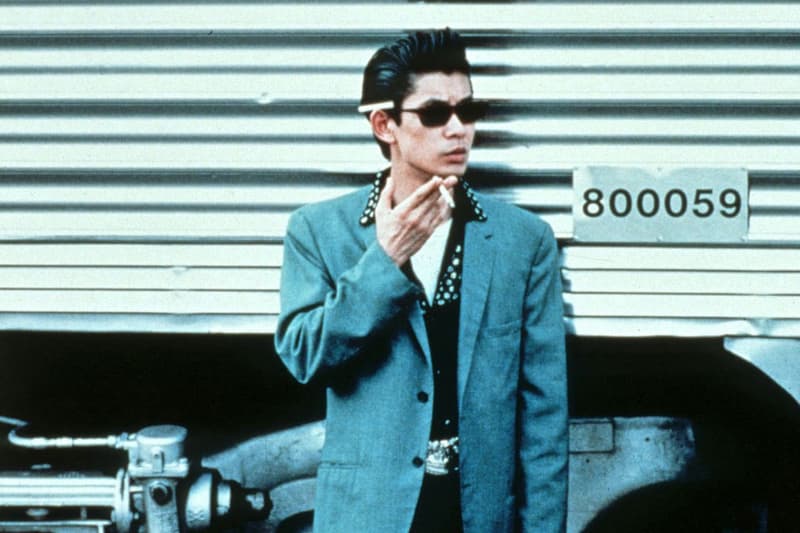 It's long been a known fact that Japanese fashion riffs off of American style, but is that the case anymore? Japanese males have frequently appropriated vintage American fashion and trends of the past, eventually making the likes of denim and military jackets their own. However, our fascination with quirky Japanese style has essentially catapulted the entire country into the highest echelons of style. But how did this happen? A new book entitled Ametora: How Japan Saved American Style aims to answer these questions. GQ speaks to the author W. David Marx on the differences between American and Japanese fashion. Read more here.
Let's start with the title. What is Ametora?

The word "Ametora" means "American traditional" and started in the '80s in Japan. But it generally means American East Coast, classic, elite clothing. It's a combination of Ivy Style as well as British items like fisherman sweaters. It's anything you'd see on East Coast campuses in the U.S. But I kind of want to reframe the word in this context of anytime a Japanese product or brand makes American clothing or makes something new, it becomes Ametora. The word "tradition" is too linked to just East Coast style, but now things like hip-hop style and California surfer style, are also in some way traditional American style.

In the book, you introduce [the book] Take Ivy as one of the first major influences on Japanese style.

Ivy started it. And you're starting from scratch. At the time, Japan wasn't getting much influence from America, because it was so closed off to the world. After [World War II], you couldn't go overseas very easily for about 20 years, until around 1964. And even then, it was super expensive until the late '80s. Take Ivy was one of the first books that brought American style to Japan. After that, the commercial world started picking up on hippie style, and outdoor style, but Ivy is really where the system starts, and I think that's why Ivy League style become so venerated. It's not just a certain style of the '60s, but it was the start of the men's style in Japan.

I think a common perception is that Japanese men, post-World War II, simply wanted to dress like Americans they saw, but your book says it's not that clear-cut.

There were tons of American soldiers in Japan from about 1945 to 1950, but they were always in uniform, and that made an impact on people, but it wasn't something that could be easily replicated. Jeans were showing up in certain markets, but they were incredibly expensive. So even if you thought Americans were cool, it was really hard to dress like them. It wasn't until the 1960s that Japanese brands started making versions of everyday American clothing. But until Japanese brands made the products themselves, and put them in a Japanese context like magazines with Japanese models, did those clothes really pick up.

The book also seems to reframe the relationship between American and Japanese style less as a one way influence, but as a dialogue. Is that right?

I would actually say that until recently it wasn't a dialogue. It was mostly one way in the sense that Japan got very into it, and when Americans would see that Japanese men were into it, they would get a little weirded out. The clearest example of this is in the 1980s movie Mystery Train, the first part has these Japanese kids wearing all of these Teddy Boy clothes and they come to Memphis, and they want to see the glory of Rock 'n' Roll Memphis, and are disappointed when it's not what they expected. And the movie kind of makes fun of that, but Americans have always been uncomfortable because they think it feels forced. I think a lot of Americans were dismissive of it because they thought Japanese men didn't understand it. But around eight years ago, with the rise of menswear blogs, American men started to include these versions of American gear, and it became a dialogue. And often now, Japanese brands might not be considered superior, but are doing something interesting. And Japanese labels have even become a standard in a way, for instance if a stylish American guy is looking for dress shirts, he might go to Kamakura. I also think it started with A Bathing Ape, when you actually had a Japanese brand in the American pop culture consciousness.

Do you think that American men's newfound interest in clothes over the past few years is in some ways related to the fact that Japanese labels have made great American products, like jeans?

Well, Thom Browne didn't need to look to Japan to make his suits. But once American men saw how much was going on in Japan, it was more a catalyst for that interest in clothing. When American men wanted to look at pictures of Aldens or Red Wings back in 2007 or 2008, those pictures were in Japanese magazines. If you wanted to see a military jacket from the '60s, you were more likely to find a Real McCoy's replica of the jacket than the actual vintage one. Or, like, if you wanted to see what Levi's looked like in 1955, that was in a Japanese magazine. So I just think that when Americans became interested in their own heritage, the resources they needed to learn about it were in Japan. And Take Ivy is the perfect example of that, as it's a book made by Japanese people about American style.

Also, it seems the best American-inspired products, like military jackets or North Face parkas, were and are only available to buy in Japan.

Absolutely. I guess I'm also taking for granted the fact that America has really caught up in terms of certain products. Like you don't have to buy Japanese denim if you want quality, raw, unsanforized denim. A lot of American brands make them. But Japanese denim did sort of take over in terms of being the most reliable vintage-y feeling selvedge denim, but also Cone Mills would have never started making their selvedge again had they not seen Japanese brands pulling their selvedge looms. The whole Levi's Vintage Clothing brand started in Japan before the United States, about two years prior. At first the idea of raw selvedge was seen as a crazy Japan thing, but then they realized they could do it in the U.S. But I don't want to take anything away from the U.S. and say that Japan caused this revival. There was also a large influence from Hong Kong, specifically Hypebeast, which created a bridge between products coming from Japan and the United States.

Where do you see the relationship between American and Japanese style going in the future?

At the end of the book, I talk about people who are taking this relationship in whole new directions. The beginning of the book is about Japanese men copying American style, the second part is the massive importation of American clothing into Japan, but the new brands now, like Visvim and Engineered Garments, are designers who understand the history and understand the references, but are trying to make something new. When you see a Visvim shoe, it looks like a Visvim shoe. So there will always be brands just making replica versions of old American products, I think the next step is this whole new wave of creativity.