A New Wave of Quality Mid-Priced Sneakers Is Taking the Market by Storm
Find out why the demand for minimalist, premium sneakers is rapidly rising.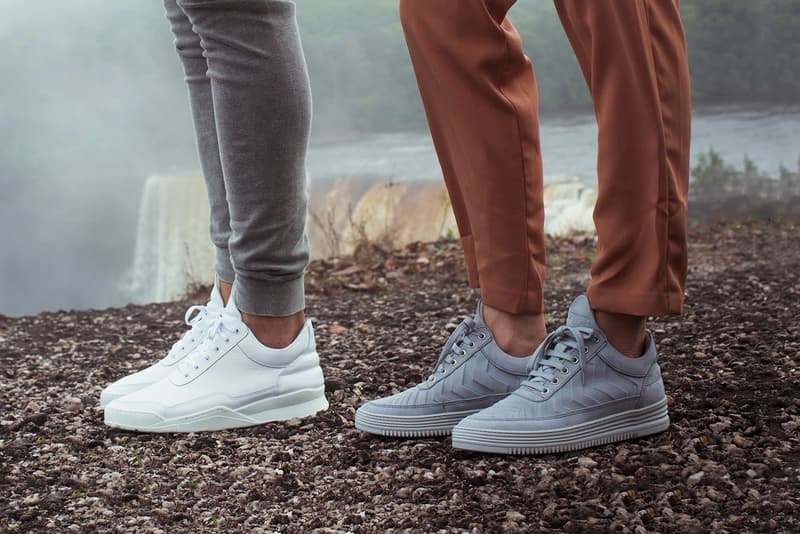 Over the past few decades, sportswear behemoths such as Nike and adidas have more or less dominated the sneaker market. However, the rise of new labels such as Filling Pieces and Greats have introduced an unprecedented demand for minimalist, premium sneakers that linger around the mid-price range. Although this current subset is only a small cog in a $55 billion USD sneaker industry, cult favorite footwear brand Common Projects rakes in an impressive $10 million USD (approximately) in annual revenues. Setting itself on a unique trajectory that exists somewhere between athletic and luxury footwear, these new brands are taking remarkable strides forward to change the current landscape of sneaker culture. However, there is still a fracture among these brands when it comes to pricing. Common Projects is considered a luxury footwear brand, with its signature Achilles low-top leather sneaker donning a price tag of around $400 USD. Since burgeoning brands such as ETQ Amsterdam and Axel Arigato certainly can't overtake Common Projects when it comes to provenance, they hone in on price instead. Axel Arigato's Low Sneaker is offered at around $180 USD, while the Royale silhouette from Greats sits at $159 USD.
As is apparent, a shift in the market has prompted the growing popularity of the premium footwear segment. Gone are the days when sneakers are simply regarded as a casual trend. With luxury fashion houses such as Christian Louboutin offering their versions of sneakers, the mid-priced options have since become an equally stylish alternative for sneakerheads who are perhaps not willing to drop $3,000 USD for a pair of shoes. Striking a balance between a product that caters to both the young buyer looking to splurge and the affluent one who is looking to purchase a quality product, these labels form a new group of footwear that shows no sign of slowing down anytime soon. To read the full article, you can head over to Business of Fashion.